The Highlanders welcomed seven schools to the Be the G.O.A.T. meet on October 2 on the Pinole Multi-Use Trail. The runners raced in six events at the varsity, junior varsity and frosh/soph levels.
Jack Stein won the boys varsity race in 16 minutes, 13.6 seconds. He led a pack of five Highlanders in the first eight places, as Piedmont won the team title with 25 points.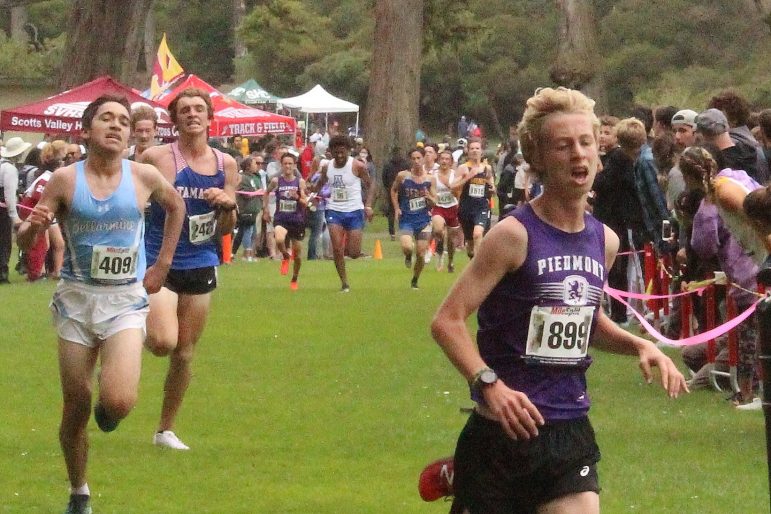 Lick-Wilmerding-San Francisco was right behind with 31 points, led by Spencer Gibson, who finished second in 16:37.4.
Super sophomore Xander Schulte-Sasse was third for Piedmont in 16:59.6. Christian Taylor, Cooper Downing and Julien Lee finished 6-7-8. Taylor's time was 17:08.0, followed by Downing (17:09.1) and Lee (17:09.5).
Parker Long (17:38.8) was 10th overall.
In the girls race, Lick-Wilmerding was the team champion with 22 points. Piedmont was next with 42.
The Tigers were led by Amelie Maltz and Kaira Shipak, who finished first and second, respectively. Maltz's time was 19:14.5 on the three-mile course. Shipak finished in 19:18.9.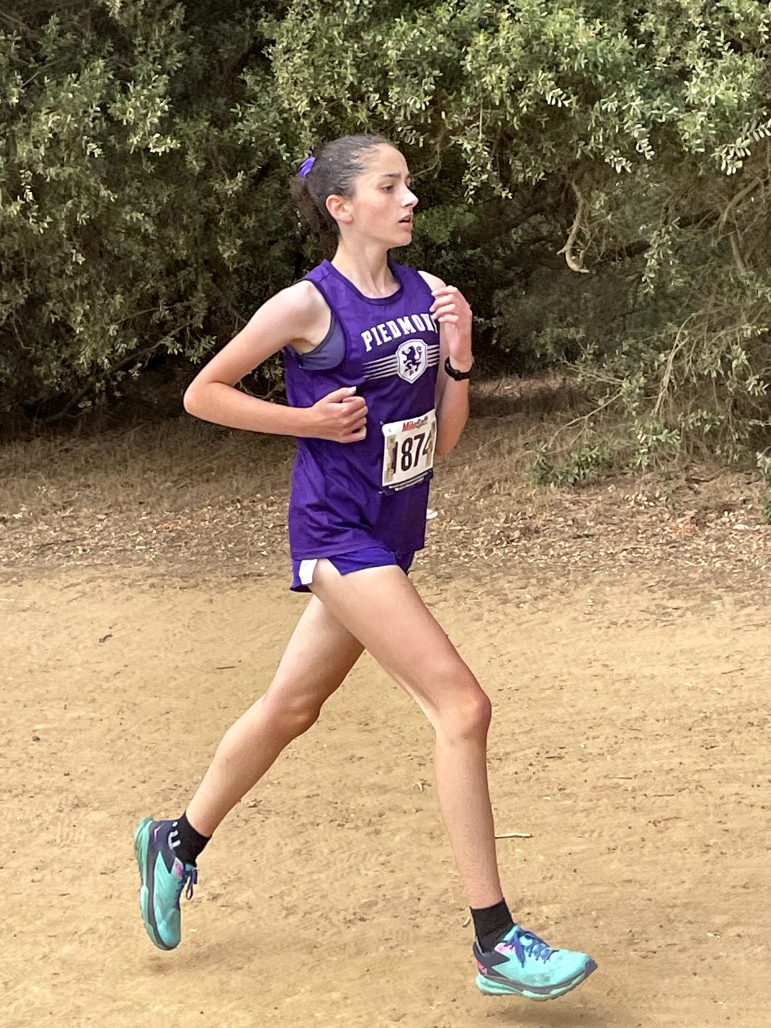 Pittsburg's Gabriella Hernandez was third in 20:00.1, followed by the Highlanders Jamie Schwarz in 20:01.5.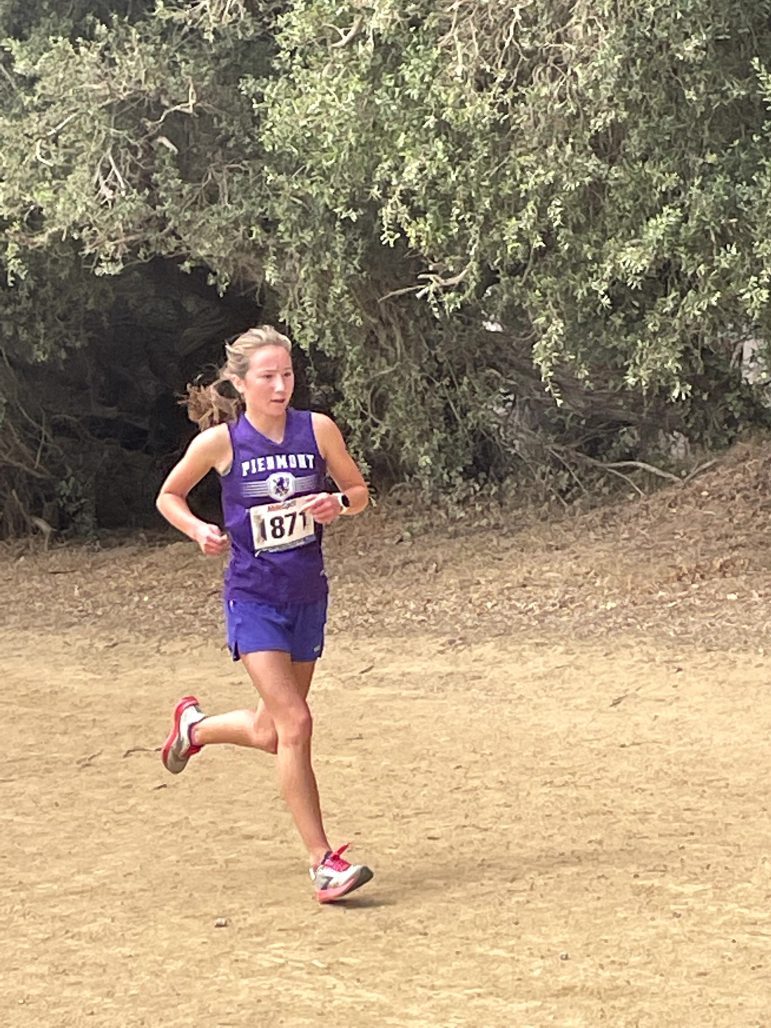 Piedmont's Josephine Oesterer was sixth in 21:00.0. Camile Snyder (25:05.0) and Ella Yasar (26:14.3) were 13th and 15th for the Highlanders.