Halloween entertainment comes in many forms — be it a haunted house, a scary movie, a costume party or 5K.
And in the Glenview neighborhood of Oakland, it's available in the form of a vaudeville-style marionette puppet show.
Local Halloween favorite "Driveway Follies" — on hiatus last year (along with everything else) because of the pandemic — returns on Saturday and Sunday to its typical outdoor location: a driveway stage on Greenwood Avenue.
"It's definitely an experience. Most people think [of a] puppet show as a little kiddie puppet show kind of thing, and this is not it. The puppets are just ridiculously detailed, and just so beautiful," says Ria Rodriguez, Driveway Follies puppeteer.
Rodriguez is one of six puppeteers involved in the show. Her puppet — Augusta, the "Ghost Host" — talks to the audience in between sets, while other puppeteers are backstage swapping out props and puppets. The show itself features vignettes and songs, along with a rotating cast of string-operated characters.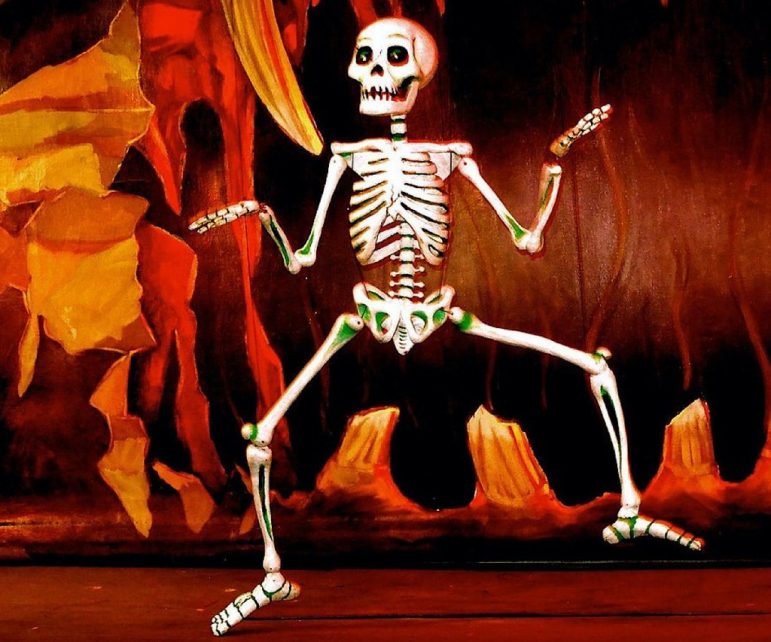 Though the Driveway Follies team of producers, stage managers and puppeteers have been actively preparing for the 2021 show, they haven't gone to any great lengths to advertise it via media channels.
Says Rodriguez, "We announced it to the neighborhood, of course, because we wanted the kids in the immediate neighborhood to be able to come. But we haven't been doing any crazy social media campaigns or anything like that. … We're just kind of letting folks ease back into this weird world of COVID."
Founded in 2007 by the late Larry Schmidt, Driveway Follies consistently draws a sizable crowd in a somewhat confined space.
"It's a small driveway and people pack themselves in there something fierce," shares Rodriguez.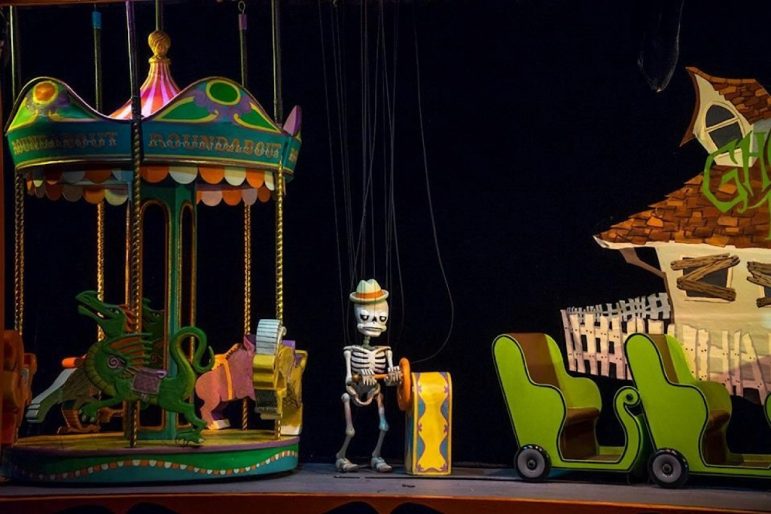 In addition to requiring show attendees to wear masks this year, the Driveway Follies team are going to put out fewer benches on the driveway to lessen the usual crowdedness and allow for more social distancing. Because of this safety measure, Rodriguez notes that people might have to wait a tad longer in between shows.
The good news: There are multiple shows per night, with the first starting around 6:30 p.m. (dusk) and the final one around 10 p.m., thus ample opportunity to see puppets like Augusta, Jitters and Aunt Grandma onstage. More good news: This special driveway celebration of Halloween is free for all to attend and enjoy.
Rodriguez says that Schmidt sought to create a community-focused event: "He wanted to do a show to give back to the community. And so he built these puppets with the help of some other people and said 'Hey, let's try this thing in my driveway,' and many years later, it's still going on."
"Driveway Follies" shows are Saturday and Sunday evenings at 3854 Greenwood Ave., Oakland. The show is free, but cash donations are also welcome at the event. To learn more, visit drivewayfollies.org.