Litquake 2021 | Oct. 7-23
The Bay Area's largest literary festival is an annual fall event. This year's mix of live, in-person events and online streaming programs presents nearly 300 authors over the course of 16 days, beginning with an opening night bash Oct. 7 at St. Joseph's Arts Society and a return after a hiatus last year to the splendiferous Lit Crawl on Saturday, Oct. 23.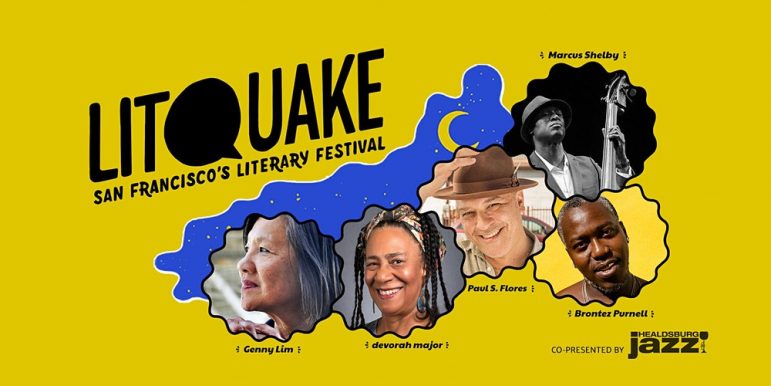 Among the solo appearances, panels, workshops and mini-half-day-festivals are opportunities to catch a glimpse or hear insights from authors such as Dave Eggers, Isabel Allende, Ingrid Rojas Contreras, Daniel Handler, Andrew Sean Greer, Michelle Richmond, Alia Volz, Brandon Hobson, Tommy Orange, Lauren Hough, chef Bryant Terry, and actor Danny Trejo. Events of particular note: Word/Jazz (Oct. 8), poetry accompanied by improvisational music; Into the Shitstorm: Debut Authors Dish on the Weirdest Pub Season Ever (Oct 10); a panel of authors whose books debuted during the pandemic lockdown and will speak on resiliency and struggle; and Patrice Lumumba: and An Anthology of Writers on Black Liberation with MoAD x Nomadic Press (Oct. 17), a presentation of the collected works at Yerba Buena Gardens Esplanade.
Oct. 7-23 | Free and ticketed events | Virtual and in-person at multiple locations; times vary | Learn more at litquake.org
---
Shout out to Mrs. Dalloway's Marion Abbott and Ann Leyhe | All month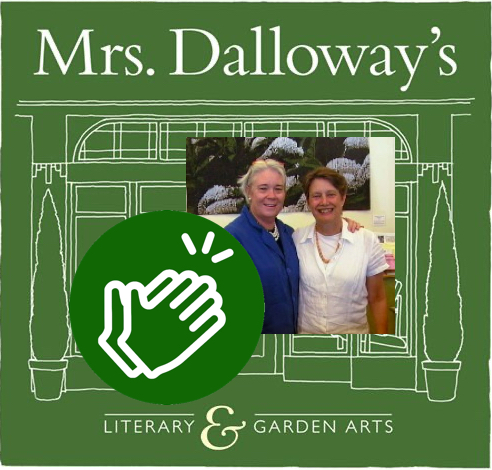 Take the opportunity during the month of October to stop and thank co-owners of the venerable Elmwood neighborhood bookstore, Abbott and Leyhe before they hand keys over on Nov. 1 to new owners Eric and Jessica Green. After 17 years, the co-owners announced the sale of the store in April and introduced the new owners in mid-September. Eric Green arrives with a 30-plus year career in the book industry. Jessica Green brings 12-plus years of buying and merchandising experience while employed at national retailers in the home decor and art supply industries.
The Greens plan to continue to build on the independent bookstore's legacy, bringing a commitment to the local neighborhood and to the greater Bay Area bookseller community. The couple is not planning major changes to the store and current plans are to retain all the staff. Meanwhile, there are new books to purchase, a terrific collection of Japanese pottery, garden gifts and more, along with author pop-up visits and, for a few more weeks, Leyhe and Abbott behind the counter and amid the stacks.
October | Free, but buy a book! | www.mrsdalloways.com
---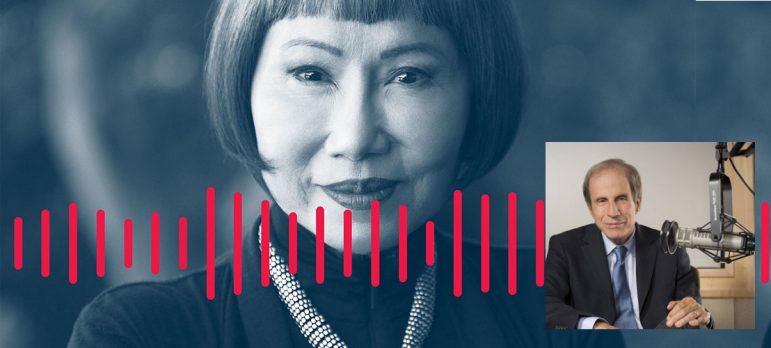 Amy Tan & Michael Krasny | Oct. 18
Join author Amy Tan in an on-stage conversation with former Forum host Michael Krasny in a program centered on the fusion of personal and cultural histories in Tan's novels. Tan was born to Chinese immigrant parents in Oakland and sources her family's culture and experiences to rich, complex stories about home, identity, multigenerational families, immigration, otherness, and more. Her best-selling novels include The Joy Luck Club, The Kitchen God's Wife, The Hundred Secret Senses, The Bonesetter's Daughter, Saving Fish from Drowning, and The Valley of Amazement. She is the subject of a recent documentary "Amy Tan: Unintended Memoir," which debuted at Sundance in January 2021 and aired as part of PBS's American Masters series. Most KQED Live events in the series will offer livestream access for guests who wish to view from home. The staff and partners and visitors to KQED Live events this fall will be required to offer proof of full COVID-19 vaccination for entry. Attendees will be required to wear face masks in compliance with local public health guidelines at the time of the event.
Oct. 18; 7-8:30 p.m.; $10 – In Person, Free – Livestream; https://www.kqed.org/events/167826941901 | Contact: live@kqed.org
---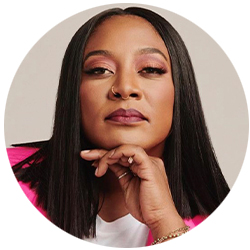 An Evening with Alicia Garza | California Institute of Integral Studies | Oct. 20
Black Lives Matter co-creator Alicia Garza is a leader defining activism and empowerment in the 21st century. In 2013, she wrote what she referred to as "a love letter to Black people" on Facebook. Her Black Lives Matter message came in direct response to the acquittal of the man who murdered 17-year-old Trayvon Martin and ignited activists across the United States. #BlackLivesMatter went on to become not simply a social justice movement in America but a worldwide undertaking and the foundation for dismantling systemic racism. Her latest book, The Purpose of Power, presents principles and methods by which to activate more people to fight for civil justice and empower next-gen change-makers. Performer, social worker, and activist Honey Mahogany will speak with Garza about her life, work, and how best to address the challenges of our time.
Oct. 20 from 7:00 – 8:00 pm | Free, suggested donation of $20 | Register and learn more: www.ciis.edu/public-programs/event-calendar/garza-alicia-october-20-2021
---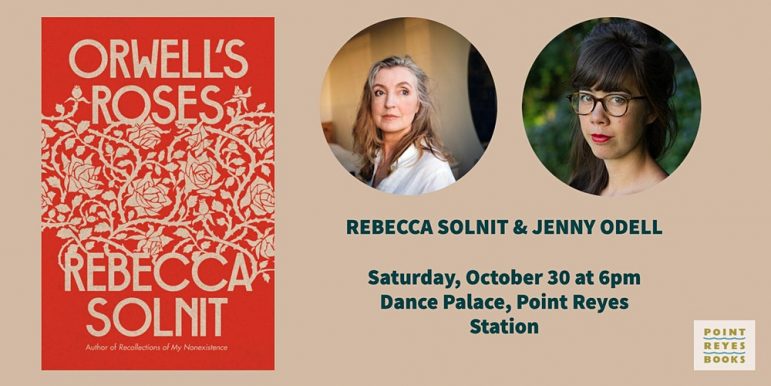 Rebecca Solnit and Jenny Odell | Oct. 30
Pt. Reyes Books hosts its first in-person event in a year-and-a-half with an arms-open (and masked!) welcome to Rebecca Solnit, who will be joined in conversation by artist and writer Jenny Odell (author of best-selling How to Do Nothing). Solnit's latest book, Orwell's Roses (Viking), is an immersive investigation of George Orwell's gardening practices and the way in which it informed his work as a writer and life as an antifascist. Weaving together her signature astute observations and analysis of the relationship between lies and authoritarianism in Orwell's work, Solnit explores the colonialism and imperialism behind the American flower market. The book closes with a rereading of 1984 that introduces a hopeful side to Orwell and reflects on indulging in beauty, joy, and pleasure as acts of resistance.
Oakland-based writer Odell teaches at Stanford. Her writing has appeared in the New York Times, New York Magazine, The Atlantic, The Believer, The Paris Review, and McSweeney's, among others. The in-person event to be held at Dance Palace in Pt. Reyes (and also livestreamed) will require proof of vaccination and, depending on county guidelines, masks.
Oct. 30 from 6:00 -7:00 pm | In person: $28 + tax (each ticket includes a copy of the book) | Virtual: free | Register and learn more: www.ptreyesbooks.com/event/rebecca-solnit-and-jenny-odell