The sparkling-new Piedmont High School STEAM building is now open to students and teachers! Starting this week, the Giving Campaign will host tours of the state-of-the-art facility. Tour dates are Thursday 10/21, Wednesday 10/27, Monday 11/1, and Wednesday 11/3; community members should contact PEF at 510-653-1816 to request a tour.
The tour offering has already prompted a strong response, with spots filling quickly. "The building is amazing," says Brian Killgore, PUSD's Director of Communications and Community Relations. "It's one of the greatest learning environments I've seen in my 12 years in education."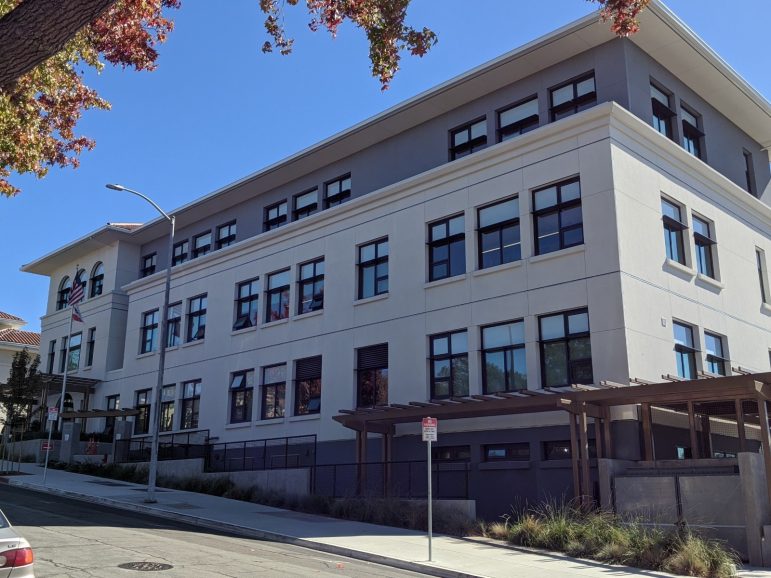 That amazing facility gives PUSD the ability to offer courses like the new and extremely popular Guitar Engineering class, where students flex their engineering and applied learning muscles when constructing their own electric guitars from scratch. The Giving Campaign and other Piedmont Education Foundation fundraisers provide 14% of all funding for Piedmont High School's math, science, and electives instruction.
In addition to funding PUSD's STEAM instruction, the Piedmont Education Foundation is also supporting the new Piedmont Performing Arts Center currently under construction.
Both buildings will serve the Piedmont community in many ways – the Piedmont Adult School is already holding evening and weekend classes in the new STEAM building. "We're excited to share the new arts center and STEAM building with the community," says Killgore. "During the week, they're facilities that give our students what they need to succeed in college and beyond. After hours and the weekend, they're for the Piedmont community."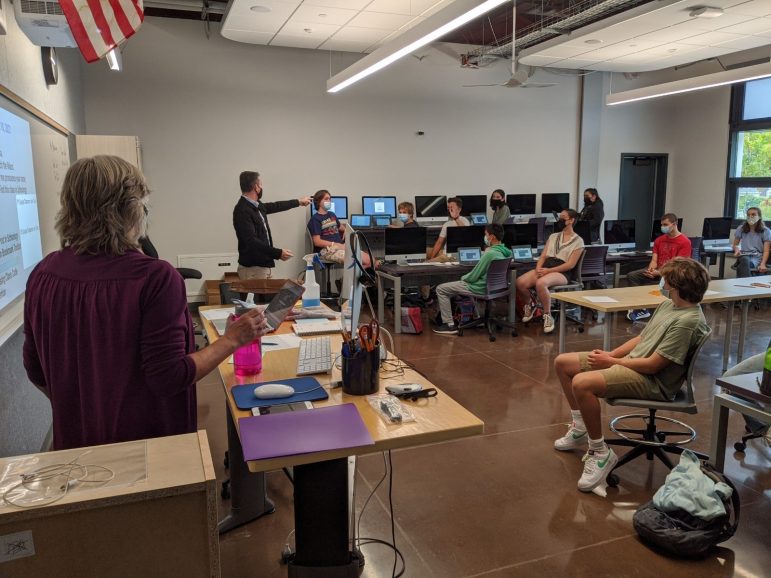 Last week's successful Giving Campaign matching challenge raised a total of $400,000, with $200,000 coming from members of the Piedmont Education Foundation board. Together with a strong first few weeks of community support, the Giving Campaign is halfway to this year's goal of raising $3 million to support our students and our schools. Families who donate before November 1st will receive a Giving Campaign lawn sign. The Giving Campaign aims for 100% participation from Piedmont families, and we need your help to reach our goal! Contributions of any size are welcome.
To learn more about the Giving Campaign and to make a donation, visit PiedmontEdFoundation.org/donate.
---
All photos courtesy of PUSD/Brian Killgore