The Bay Area is a hub of artistic expression, attracting artists, writers and musicians from around the globe to live, work and create. We highlight some of the offerings here.
---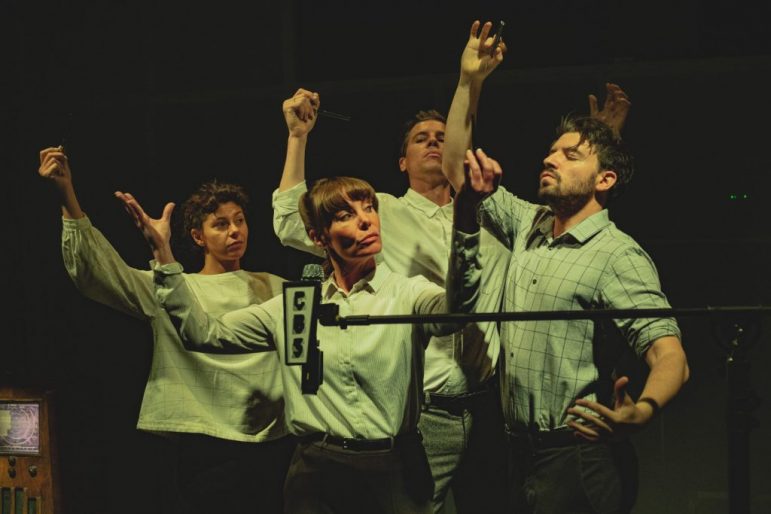 "War" of words: It was 83 years ago Saturday that Orson Welles broadcast an installment of his radio drama show, "The Mercury Theatre on the Air," and forever inserted himself into broadcast infamy.
The story he chose, since it was close to Halloween, was H.G. Wells' 1898 Martian-invasion novel "War of the Worlds," and though the show was clearly introduced as an adaptation of the book, Welles' dramatic presentation nonetheless caused something of a panic from listeners who turned on the radio and became convinced that Earth was under attack. Welles maintained after the show he never meant to fool anyone, but the lesson delivered at the dawn of the mass communications era was clear — lies and fiction can be made to seem true if they are delivered the right way to the right people.
Wells' novel has inspired a host of adaptations (including the 2005 Steven Spielberg movie), but arguably none has been as timely as the 2019 version created by London multimedia theater troupe Rhum and Clay, which is headed to Stanford University this weekend. The show is presented as a radio play incorporating elements of Wells' novel and of Welles' radio show, but satirically tweaked to reference the fake-news and conspiracy-theory landscape we live in. The show was a smash hit at the Edinburgh Fringe Festival two years ago and, if anything, has only grown more relevant since then.
Performances are 7:30 p.m. Thursday and Friday at Stanford's Bing Concert Hall. A discussion on "Media, Disinformation and Mass Hysteria" will be held after Thursday's performance. A proof of vaccination or negative COVID test is required, and masks must be worn inside the theater. Tickets are $15-$64; go to live.stanford.edu.
---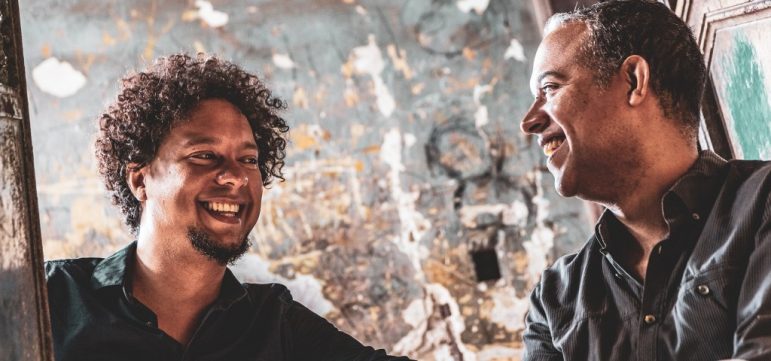 A guy and his brother, together again: Burlingame-based Music at Kohl Mansion opens its 39th season Sunday night at 7 with what looks to be an electrifying collaboration between the Grammy-winning Harlem Quartet and Cuban pianist-composer Aldo López Gávilan, brother of the quartet's first violinist, Ilmar Gávilan. On their program is a major work of Robert Schumann's, the Piano Quintet in E-flat Major, and an array of jazz-inflected Afro-Cuban works by Aldo plus his arrangements of Dizzy Gillespie's "A Night in Tunisia" and Billy Strayhorn's "Take the A Train."
Havana-born siblings from a musically talented family, the Gávilans had their careers take off in different spheres when Ilmar was sent abroad at age 14 to study and pursue his interests in chamber music, winding up in the United States and co-founding the Harlem Quartet. Until fairly recently, the U.S. embargo kept his younger brother at bay, stifling their chances at musical collaboration, but a riveting new documentary, "Los Hermanos/The Brothers," by Bay Area filmmakers Marcia Jarmel and Ken Schneider, tracks their reunion and joyous first performances together. The movie, which has aired on some PBS stations, will screen for free at the San Mateo Public Library at 5 p.m. Friday, followed by a discussion.
On Saturday, two free concerts featuring Aldo López Gávilan and Harlem Quartet take place there at 3 p.m. and 5 p.m. Tickets for the Kohl Mansion performance, at which strict COVID-19 protocols will be observed, are $22-$52 at musicatkohl.org and (650) 762-1130. To register for the library events, go to https://bit.ly/3jFF4y8. Here is a taste of the five musicians' combined talents: https://youtu.be/SdiGXL9FeFk.
---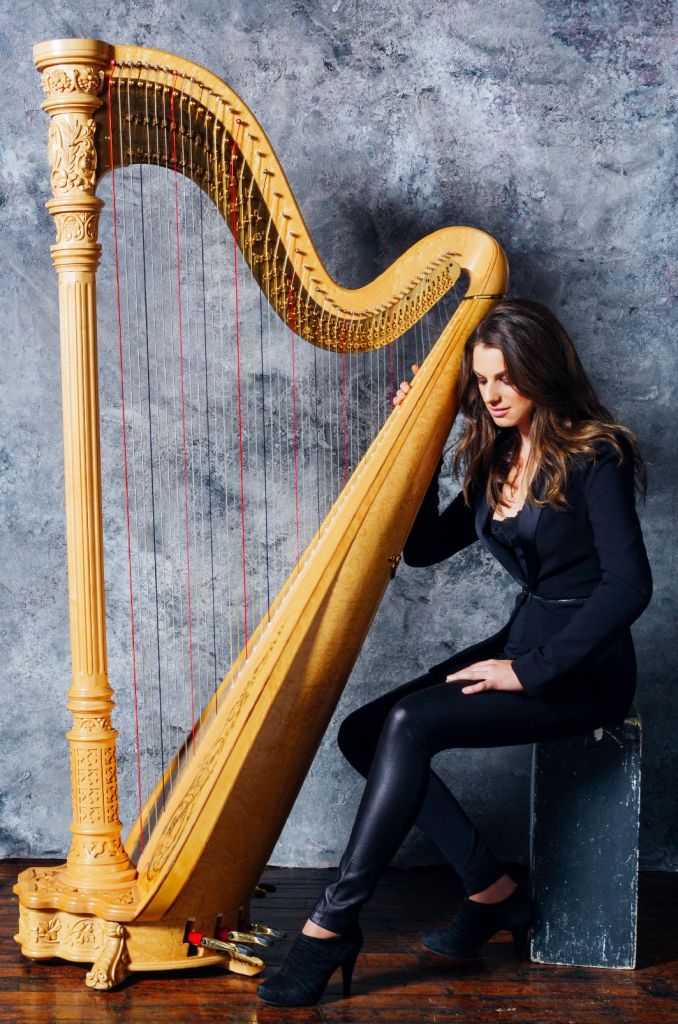 A trio of premieres: The San Jose Chamber Orchestra returns to live performing at 7 p.m. Saturday in St. Francis Episcopal Church, opening its 30th season with a program of three premieres titled "Of Time and Place," fittingly so, because much of the music planned is in response to the constraints of the pandemic.
Bay Area composer Jaco Wong's "Oleka," for example, getting its first performance, is a musical nod to that phenomenon of enduring individual days that seem unbearably long while we can also feel that an entire year has slipped by without notice. Emmy Award-winning composer John Christopher Wineglass, currently composer-in-residence with the Monterey Symphony, has given his new work, receiving its Northern California premiere, the immediately comprehensible title "Alone Together."
The last piece on the program is the West Coast premiere of Joao Luiz Rezende's "Recife," a harp concerto paying homage to Brazilian music that will engage the talents of soloist Bridget Kibbey, who has been dubbed "the Yo-Yo Ma of the harp."
The venue is at 1205 Pine Ave. in San Jose. Masks and vaccination proof required, and no tickets will be sold at the door. Access them, $15-$50, at sjco.org or (408) 295-4416.
---
Classic choreographer: One way to measure New York choreographer Doug Varone's exalted standing in the dance world is by the company he keeps — that is, by the companies that have lined up to adapt his contemporary dance gems: Paul Taylor Dance Company, Limon Dance, Batsheva Dance Company, Hubbard Street Dance Group Chicago, Martha Graham Dance Company, some of the most innovative and acclaimed troupes in the world.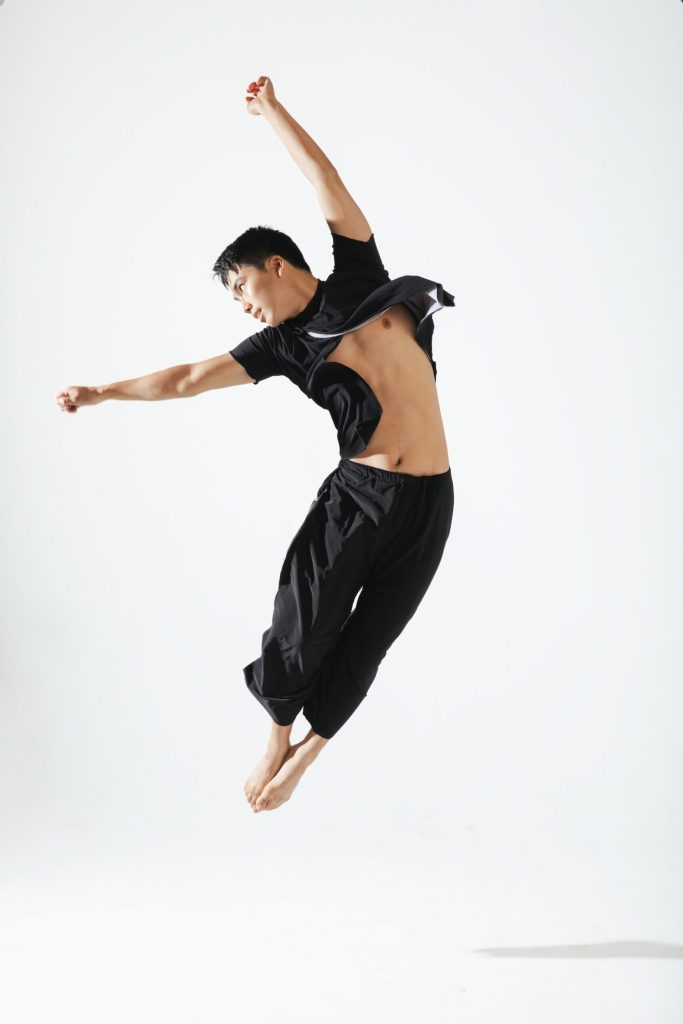 He's also in demand in the opera world, and has choreographed four works by New York's Metropolitan Opera, including a storied "Dance of the Seven Veils" sequence for "Salome."
But Varone also runs his own acclaimed company, and he's bringing it to San Jose this weekend. In two performances, Doug Varone and Dancers will present three works. "Lux," set to Philip Glass' "The Light," is considered one of the choreographer's finest compositions. The Washington Post described it as "the kind of dancing (one) might dream about: loose and sweeping in a spirit of exultation." "Octet," set to Glass' Violin Sonata, will include members of the San Jose State University dance department. And "Somewhere" is Varone's adaptation of Bernstein's "West Side Story" score, but does not reference the musical's storyline — the movements and action come strictly from the choreographer's imagination.
Performances are 7:30 p.m. Friday and Saturday at the Hammer Theatre Center in San Jose. Proof of vaccination is required, and masks must be worn inside the theater. Tickets are $35-$45; go to hammertheatre.com.
---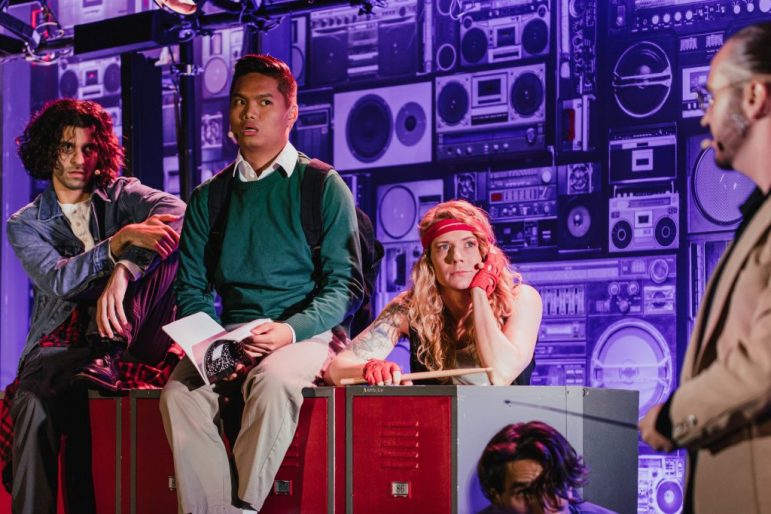 Brats, not rats: Let's get one thing straight right away about the new show playing at Feinstein's, the cabaret joint at San Francisco's Hotel Nikko. It's titled "BratPack," with a "B," a very important B that distinguishes it from "Rat Pack."
So what we're NOT talking about is your traditional kind of nightclub show paying tribute to the glory days of 1950s and '60s Hollywood as personified by the cocktail-swilling coterie of Frank Sinatra, Dean Martin, Sammy Davis, Jr., and Joey Bishop, swapping wisecracks and breezing their way through jazz and pop standards. No, what we're talking about is the terminally lovable 1980s.
Ol' Blue Eyes is out, Judd Nelson, Rob Lowe and Molly Ringwald are in. John Hughes is the filmmaker of record, and the musical selection of the show is drawn from all those new wave and synth-pop singles that emerged from the soundtracks of such teen angst classics as "Sixteen Candles," "The Breakfast Club," "Ferris Bueller's Day Off," "Pretty in Pink," "Say Anything," "Valley Girl" and the astoundingly annoying "St. Elmo's Fire." "BratPack" comes from For the Record, which specializes in turning movie soundtracks into stage shows.
And following the "360 degree" trend in contemporary stage shows, the immersive concert-style action happens all around you, and the actors are also musicians. The show runs through Nov. 7 at the cabaret club, which was renovated during the pandemic break. You will need proof of vaccination to get in, and you must wear a mask while you are inside, except if you are actively eating or drinking (and a good, stiff Harvey Wallbanger seems like just the ticket for this show).
Tickets are $79-$89 for regular seats, and $94-$104 for VIP "Detention Hall" seats, which come with a specialty notepad-and-pen set. Attendees are encouraged to wear '80s-themed attire. Tickets and more information are at www.FeinsteinsSF.com.