If you're Igor it can be played for laughs, but when homeowners look away from obvious, the results can be SCARY.
[SPONSORED]
The personal stories of one Realtor's battles and triumphs in the highly-competitive Bay Area Real Estate Market, seeking to illuminate and humanize the very real ups-and-downs of homeownership.
​"Have you ever had an engineer out to the house to give you an opinion on the foundation?" I asked the prospective Sellers, "That's quite a hump you have in your floor."
"We've honestly never felt it," they said.
To quote Igor, from Young Frankenstein, "What hump?"
It doesn't necessarily surprise me that as homeowners, people stop noticing such matters, especially when the defect becomes part of the daily scenery or their ongoing experience, but as Halloween falls on Sunday, it seems appropriate to print some of the scarier examples of where things can run awry with respect to Real Estate, and why you might just want to pay attention, especially if any of these sound familiar:
The Seller conveniently forgot he signed a quit-claim deed for the property to a family member and has NO authority to sell it. (That's called fraud.)
The property taxes haven't been paid in years.
There are garbage liens and fines in the tens of thousands of dollars on the home that weren't identified in escrow.
The pest report findings have doubled in the intervening years while the work was long ignored.
An entire remodel took place without proper permits.
Permits were pulled for a renovation but never final'ed.
A leaking faucet under the sink has rotted out the floor joists entirely.
The Sellers are under investigation for racketeering. (True story; those were the Sellers on the home Cliff and I currently own.)
The Sellers have offers but refuse to negotiate in good faith.
The Buyers have lied about their ability to get a loan.
The Buyers back out of the house but saddle it with all kinds of unwelcome findings and reports.
A hoarder resides in the house and is unwilling to part with their things.
The Seller is too emotionally attached.
The house is in terrible disrepair.
The neighbor loudly volunteers all kinds of information at the Sunday Open that the Seller conveniently forgot . . .
A roof was installed by an unlicensed roofer; consequently, the work is subpar and lacks a warranty.
Ditto for the windows.
Rats have taken up residence in the attic. (We discovered a skunk nesting under a house.)
The Agent on the other side is unethical.
Trick or treat? Whether it's Halloween or not, these examples are akin to Charlie Brown getting a rock (it's a bummer), which explains why the sale of real property shouldn't be entered into without a professional by your side, AND without full disclosure. Boo!
How can we help you?
Julie Gardner & Sarah Abel | Compass Realty
Not just Realtors, but consultants in all things house and home, we're here to educate, explore, examine and refer . . . In short, you may count on us to take care of your home as if it were our own and anyone who knows us, knows we take pretty darn good care of our homes.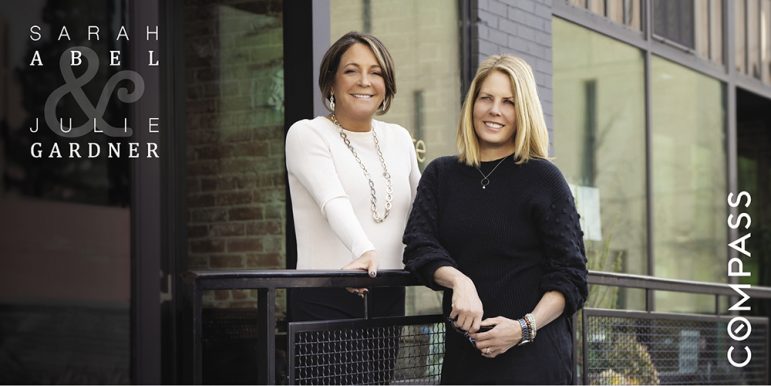 Real Life, Real Solutions, Real Results . . . Real Estate!