Three new COVID cases were reported in Piedmont on Tuesday, bringing the cumulative case numbers in town up from 245 to 248.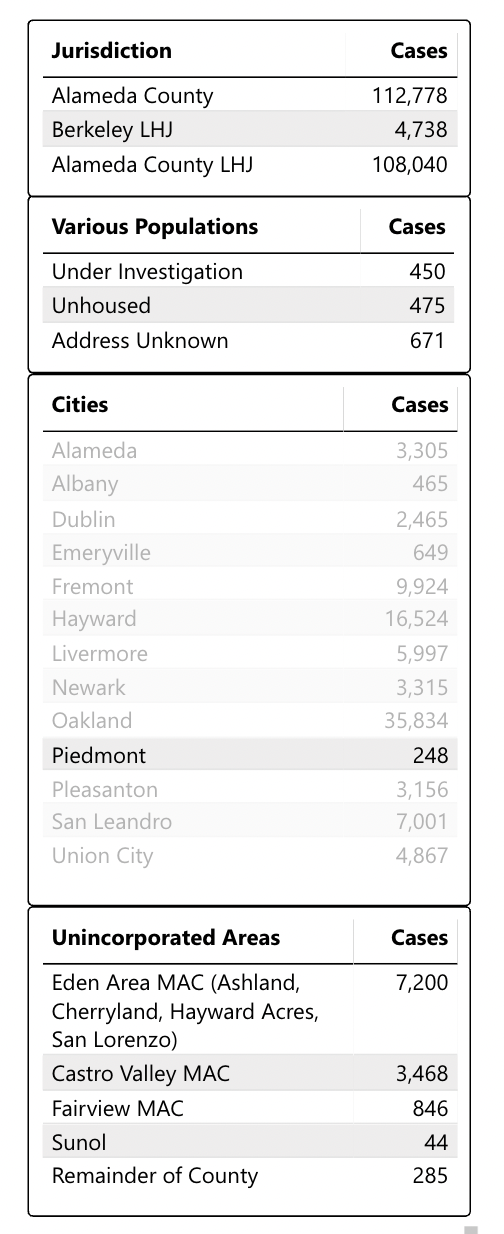 On Monday night, the CDC said COVID-19 cases in California are dropping. From the Los Angeles Times:
"California is now one of only three states — including Connecticut and Vermont — that have fallen into this category [orange], as have the District of Columbia and Puerto Rico. The CDC's scale evaluating coronavirus transmission levels categorizes states as being in one of four tiers: the worst — high — is color-coded as red; followed by substantial (orange), moderate (yellow) and low (blue).
California is 'the only large state to improve from red to orange COVID-19 community levels of transmission,' state epidemiologist Dr. Erica Pan said in a tweet Monday night. She credited relatively high vaccination rates, as well as indoor masking practices, in helping drive down new coronavirus infections."