The Highlanders are set for a successful fall season. Piedmont had no seniors on the roster in the spring, and that continuity should be a huge advantage for the team.
"They look good," coach Leslie Blakely said. "We didn't lose anybody because we didn't have any seniors. We also did a lot of summer open gyms and conditioning. We look pretty strong. We have some areas we need to work on, but I feel real confident in our abilities as a team."
Senior middle blocker Ruby Shaffer will be the team's top hitter. She missed part of the spring season with an injury.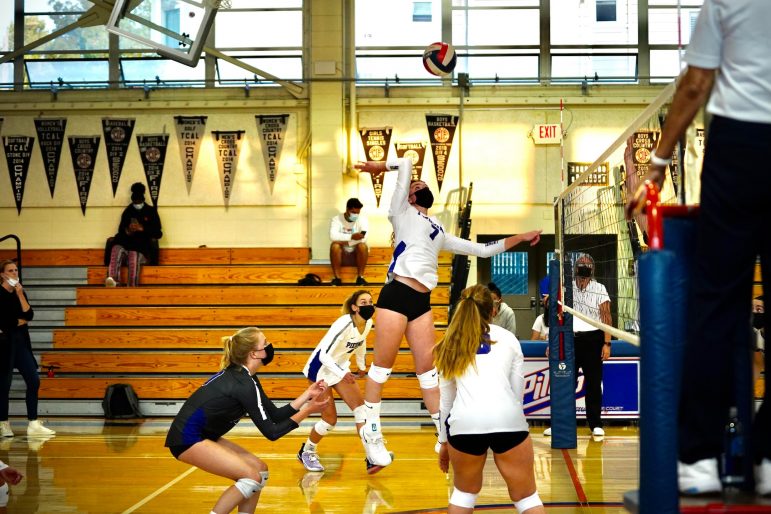 "She came back and was just as good as she was last year," Blakely said. "She's our go-to hitter, our best hitter by far."
Junior outside hitter Tara Kothari will also key the offense.
"She's a great, smooth player," Blakely said. "She has a lot of power and control in her hit."
Setter Lila Town has an injured elbow but should be back in a couple of weeks, according to Blakely.
Opposite side hitter Shelby Cavenaugh completes a strong front line.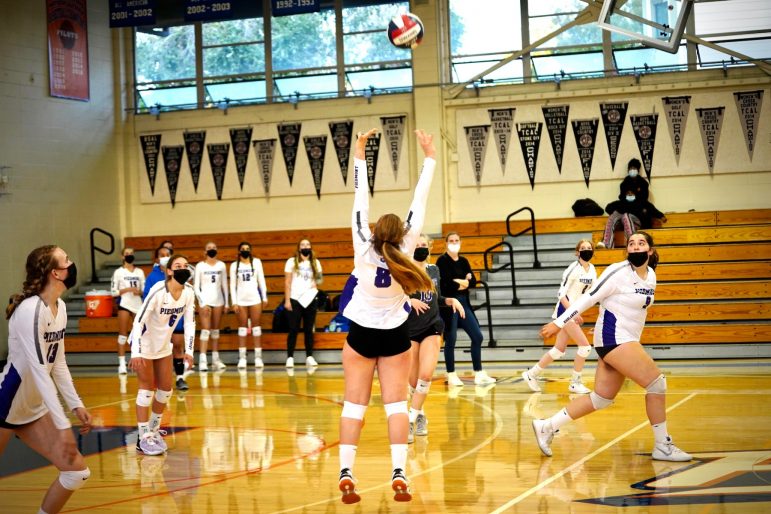 "She is so powerful, so good," Blakely said of the 6-foot Cavenaugh. "We just moved her. She is going to be so huge for us once we connect the setter to her. I think she's going to be unstoppable."
Eden Lorin will serve as libero.
"She is our impact player," Blakely said. "She sets the tone for our team. She goes for everything. She's great. She just has that energy where she wants the win. And she has fun the whole time on the court."
Outside hitter Sadie Town is also a very strong defensive player.
"When she and Eden are playing together, you feel super-confident in your back row," Blakely said.
Lorin and Sophie Nevis are the team's top servers.
Blakely said the team will be strong on defense and should be scrappy.
"I think if we can get some connecting between the setters and the hitters, our team is going to shoot through the roof," she said.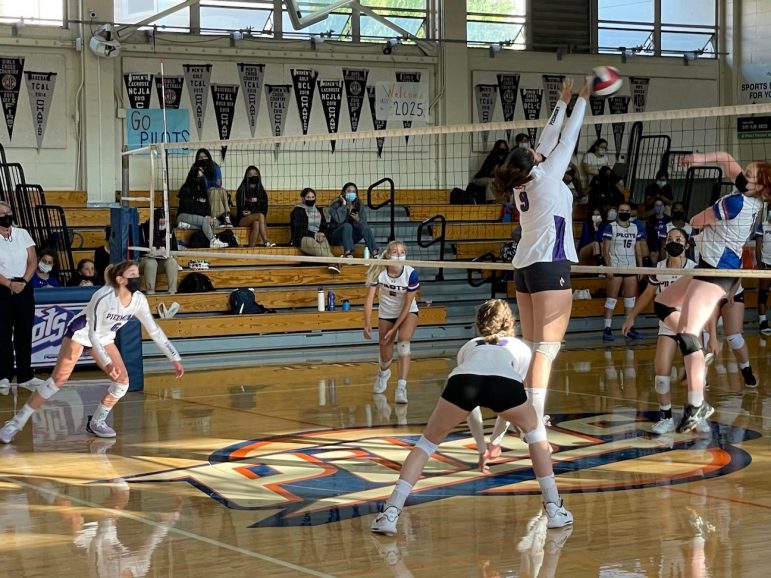 She also said a strength is the ability to play "crazy ball." As every coach knows, not every point goes smoothly.
"We're working a lot on our serve-receive," Blakely said. "I think that's the No. 1 thing that a team should be really good at because that's the first contact on the ball. If we don't have that, we're in a bad position."
"We just can't run a slow offense. We have to run a tempo offense, so that's something we've got to work on as well. Get crisp, get faster."
The big goal for the team is to make the North Coast Section playoffs. Blakely said it would be a "huge accomplishment."
Photos by Rob Peterson