The Highlanders lost a heartbreaker at home to Berkeley on September 23, as the Yellowjackets pulled out a 4-3 win.
The match came down to a terrific No. 1 singles match between Piedmont's Bridgette McEfee and Berkeley's Maya Curry. Curry won the first set, 6-3, and McEfee returned the favor in the second set by the same score.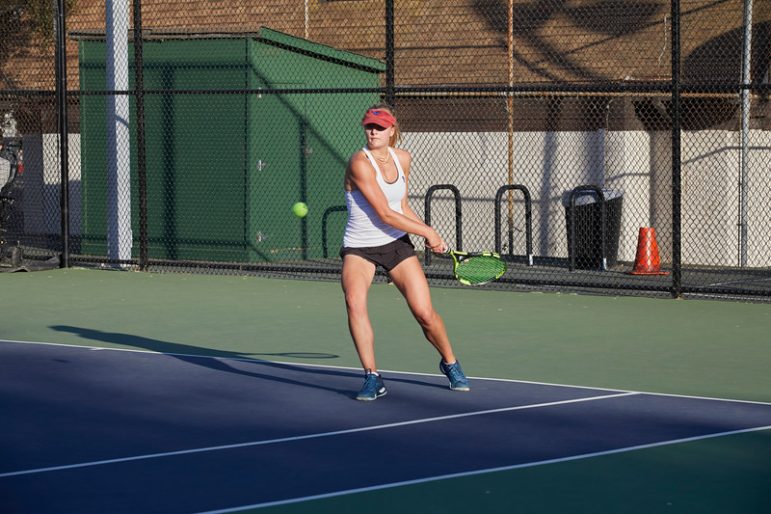 With darkness falling, the third set was moved to a better lit court. Curry got an early break to go up 3-0. McEfee had three break points in the seventh game, but Curry held and won the deciding set 6-2.
Piedmont lost three of four singles matches, with only Anika Gilliland winning at No. 4.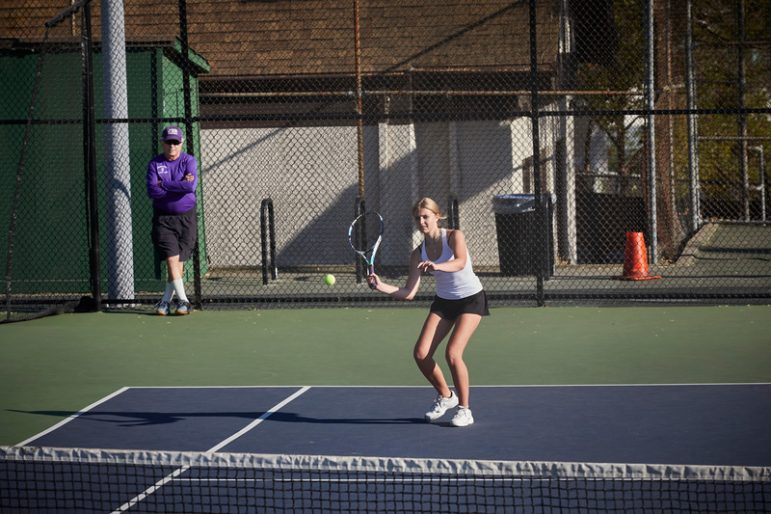 In doubles, Amanda Becker and Audrey Mahany teamed up for the Highlanders to defeat Ariana Alharazy and Ellot Schraag at No. 1, 6-3, 6-4. Emma Eisemon and Cecilia DeFazio won at No. 3 for Piedmont, beating Maja Husebo and Ava Kuraka, 6-0, 6-2.
On September 21, Piedmont hosted Tennyson and recored a 7-0 victory. The Lancers were short on players and defaulted the No. 4 singles and No. 3 doubles matches. Michaela Bini beat Aiko Dabu at No. 1 singles, 6-0, 6-1. Elise Young and Talia Blumberg beat Marcela Cortez and Jamine Rodeles at No. 1 doubles, 6-1, 6-2. Ava Hersch and Sophia Kalamas defeated Katie Ortega and Lizbeth Ventura at No. 2 doubles, 6-1, 6-2.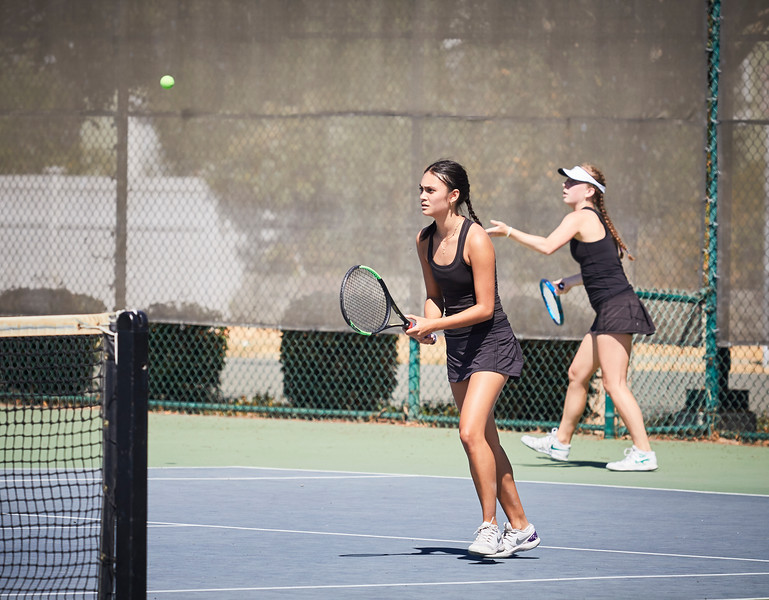 On September 16, Piedmont lost at Bishop O'Dowd, 6-1. Becker and Mahany had the only win for the Highlanders, beating Maya Mehta and Piper Bunkers in No. 1 doubles in a fabulous match, 7-6 (4), 5-7, 11-9.
Gilliland lost a close match with Lara Lancaster at No. 4 singles, losing 6-7 (3), 7-5, 10-3.
Photos by Brian Mahany