The Highlanders cruised to a pair of West Alameda County Conference wins, defeating Hayward and San Leandro.
The Highlanders beat San Leandro 6-1 on the road on September 15. Piedmont won in straight sets for all six points, while the one defeat went to a super tie-breaker.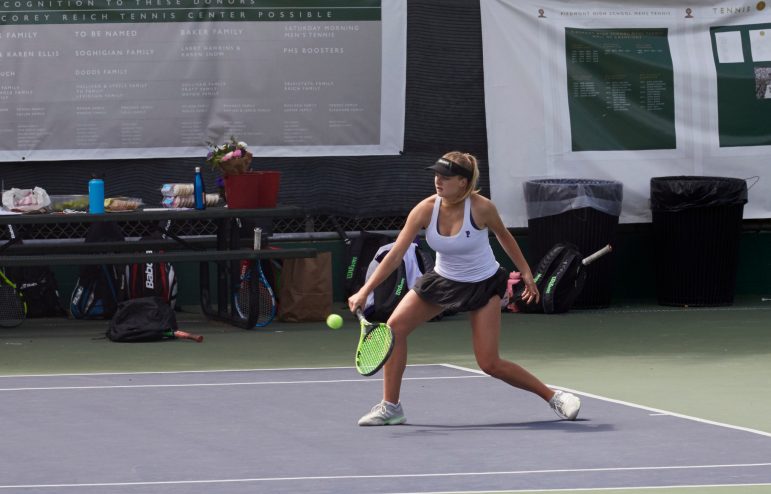 Bridgette McEfee won at No. 1 singles, defeating Trinh Vo, 6-1, 6-2. Michaela Bini beat Jessica Tsubomoto at No. 2, 6-3, 6-2. Anika Gilliland won the No. 4 match over Dana Pham, 6-1, 6-2.
Tina Fang won the No. 3 match for the Pirates, outlasting Mara LaForte, 6-2, 3-6, 10-6.
Rose Siemers and Emma Eisemon beat Stephanie Lopez and Rosanna Chen in the No. 1 doubles match, 6-4, 6-4. Audrey Frankel teamed with Sofia Ferraro at No. 2 to down Isavelle Roxas and Terry Chen, 6-2, 6-2. Cecilia DeFazio and Sophia Kalamas defeated Tiffany Chen and Emily Vang at No. 3, 6-1, 6-3.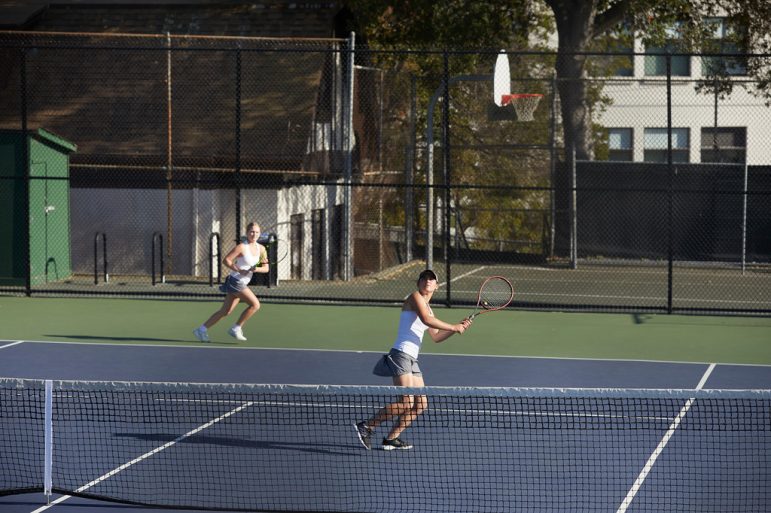 On September 14, Piedmont beat Hayward 7-0 at home. The Highlanders lost only 10 games on the day.
Anne Jumper took over at No. 1 singles for the day and defeated Jolie Osbourne, 6-3, 6-3. LaForte won at No. 2 over Hailey Kantz, 6-1, 6-1. DeFazio beat Miriam Shakilia at No. 3, 6-0, 6-0. Talia Blumberg won at No. 4 over Anna Tran, 6-0, 6-2.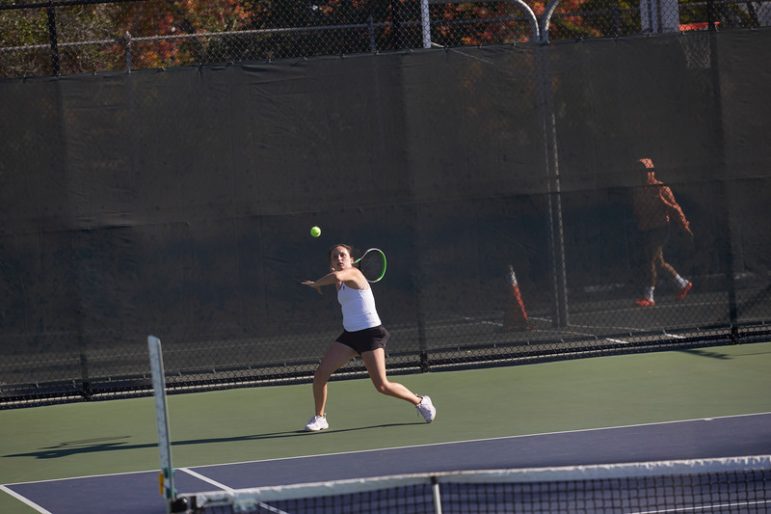 Siemers and Eisemon double-bageled Tammy Bao and Isabel Edwards in the No. 1 doubles match, 6-0, 6-0. Frankel and Ferraro did the same to Raine Milay and Milayah Adams at No. 2, as did Elise Young and Ava Hersch in the No. 3 match against Hannah Arguisola and Selina Vera.
On the weekend of September 10-11, the Highlanders took third place at the James Logan tournament. Piedmont fell to Irvington, 5-2, then lost to Campolindo, 6-1. They rebounded with a 4-3 win over Berkeley.
Photos by Brian Mahany