The Highlanders lost to visiting Alameda 6-1 on September 7 in the West Alameda County Conference opener.
Amanda Becker and Audrey Mahany won the No. 1 doubles match for the Highlanders only point. Becker and Mahany defeated Vankhanh Hoang and Angeline Yi, 6-2, 6-3.
The other two doubles matches went to three sets. The Hornets Adia Jallali and Nisha Johnson pulled out the No. 2 match over Mara LaForte and Rose Siemers, 6-3, 2-6, 6-3. Alameda's Andrea Dao and Sara Jallali beat Audrey Frankel and Sofia Ferraro, 6-1, 5-7, 6-4.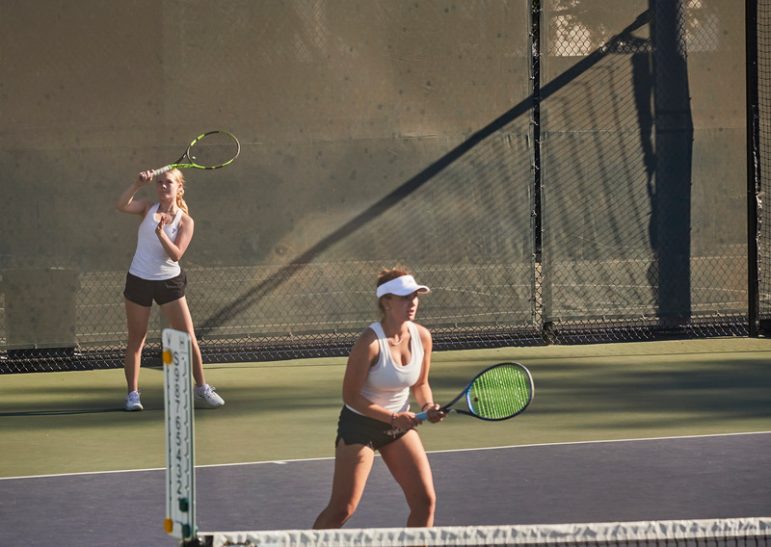 The No. 1 singles match between Piedmont's Bridgette McEfee and Juliana Johnson was one of the best of the day, with Johnson finally nailing it down in the super tie-breaker, 2-6, 6-4, 14-12. The Hornets' Olivia Willard downed Anne Jumper at No. 2, 6-0, 7-6 (4). Allison Kwon beat Michaela Bini at No. 3, 6-4, 6-3. Ashley Tan won at No. 4 for the Hornets, beating Anika Gilliland, 6-2, 6-4.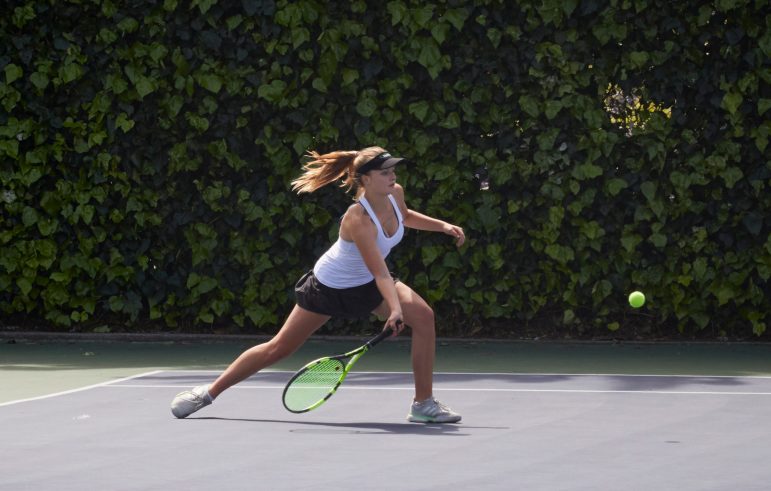 The Highlanders also lost their previous nonleague match on September 2, falling 7-2 at Miramonte. McEfee won the No. 1 singles match over Riley George, 6-1, 5-7, 10-7. Becker and Mahany beat Ellie Foster and Sophia Kan in the No. 1 doubles match, 6-1, 7-5. The rest went to Miramonte, long an East Bay power with tremendous depth.
The No. 2 doubles match went the distance, with the Matadors' team of Zoe Zimmerman and Ali Rhee beating LaForte and Siemers, 6-7 (2), 6-1, 10-7. Lauren Anthony and Lily Lincoln beat Frankel and Ferraro in the No. 3 match, 6-1, 6-4.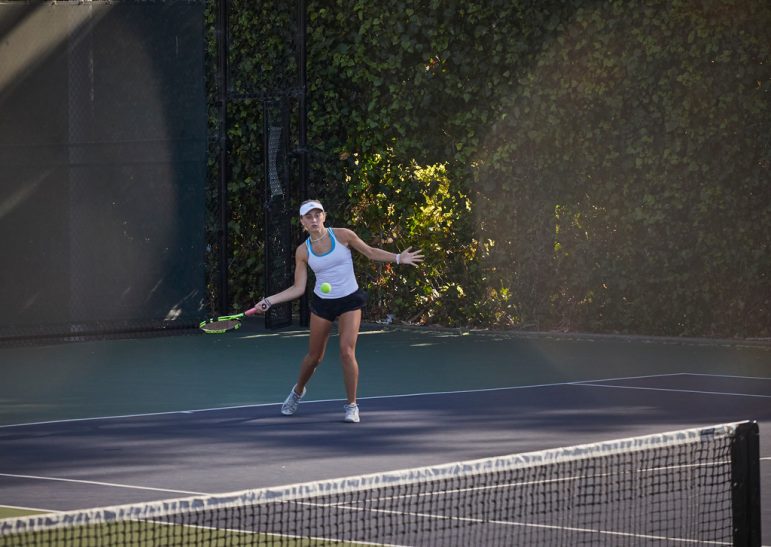 Bini had a tough battle with Olivia Rhee at No. 3 singles before falling, 7-5, 6-4. Elena Sullivan beat Jumper at No. 2 singles, 7-6 (3), 6-2.
Photos by Brian Mahany