Templeton High School football coach Don Crow stepped into the Highlanders' postgame huddle to address the team. It was just after the Eagles had beaten Piedmont, 15-0, in Templeton on September 24. He wanted the players to know directly how impressed he was with how hard they played despite having just 17 players in uniform.
"We have the utmost respect for them," Crow said. "After watching them tonight, how hard they play, and having to play both ways and play all the snaps, that's a gutsy, gutsy football team. They're going to win some games because of that."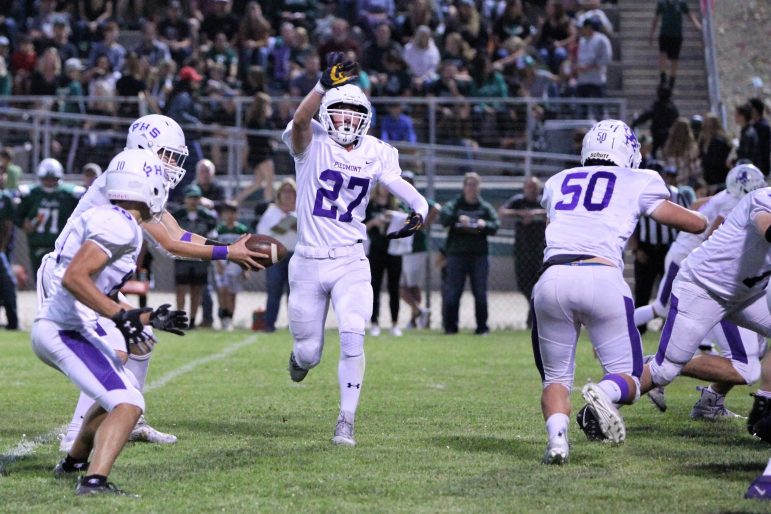 Said Highlanders coach Jerome Johnson, "I think a lot of coaches see the fact our numbers are low, but we're just trying to get our kids to play hard, week-in and week-out."
It's not often that an opposing coach asks to speak to a team after a game. And it certainly doesn't make up for losing another tight game to fall to 0-3 on the season. But the respect the Highlanders are earning is meaningful.
The Eagles scored on the opening kickoff, with Kale Loppnow returning it 72 yards for a score. They added an insurance touchdown with less than two minutes remaining. But for the 46 minutes in between, the Highlanders went toe-to-toe with Templeton. The Piedmont players don't want anybody's sympathy or to claim any moral victories. They want that precious little win that they felt they were oh-so-close to getting.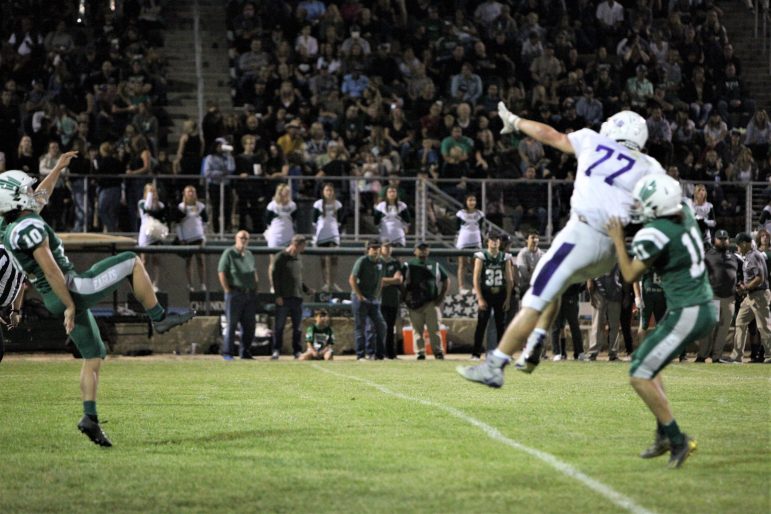 "We don't have a lot of people, so it's just hard," Piedmont lineman Mason Kimball said. "They had 30-plus kids. With half their team, until the last minute, we were right in that game. We're still in that game."
After Loppnow's return and a two-point conversion gave Templeton an 8-0 lead, the Highlanders marched all the way down the field, gaining a first-and-goal at the Eagles 6. The drive stalled, however, after a pair of Matteo Costa runs netted just one yard, and two Nico DeFazio passes fell incomplete.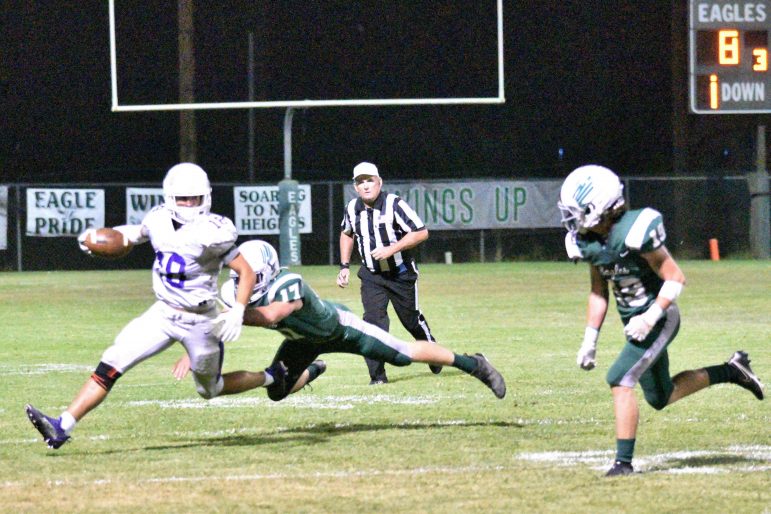 On their next possession, the Highlanders got a first down at the Templeton 19. However, four consecutive penalties moved them back to their own side of the field for a first-and-43 at the 48. Piedmont did make it back to the Eagles 27, but another fourth down pass from DeFazio was incomplete.
DeFazio finished five of 18 for 27 yards and two interceptions. He also rushed for 54 yards on 16 carries. Crow singled DeFazio out in his postgame comments.
"Their quarterback is a heck of a player," Crow said.
Costa rushed for 149 yards on 25 carries to lead the Highlanders offense.
Piedmont drove into Eagles territory three more times. The best remaining scoring chance came early in the fourth quarter. An 8-yard run by DeFazio gave the Highlanders a first down at the Templeton 19. DeFazio was sacked by Austin Marquart on the first play. A Costa run gained back one yard, and a low snap on third down caused DeFazio to run on the busted play for another yard.
On fourth down, DeFazio tried to hit Evan McConathy with a pass, but it fell incomplete.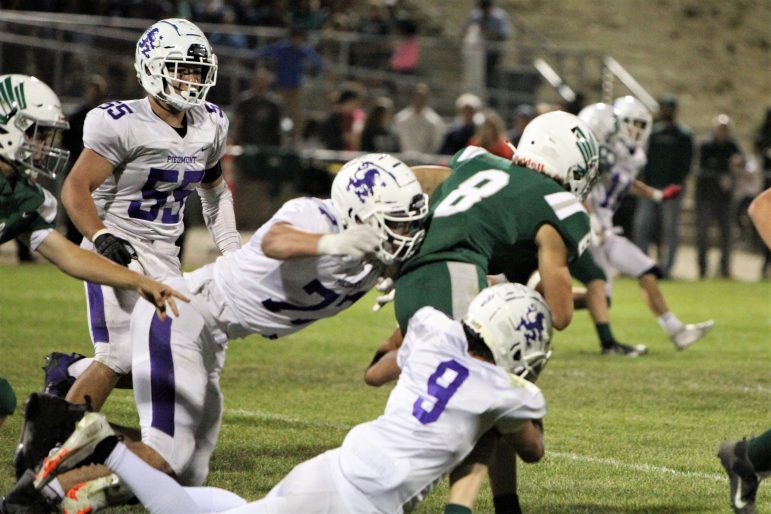 "I feel like we just got tired at the end again," DeFazio said. "Ethan (Feldstein) played a hell of a game. His shoulder is really hurt. It's exceptional that he's able to play through it. Mason, he played insane. We locked them down on the passing."
They did indeed. Templeton quarterback Anthony Chavez completed just two of four passes for nine yards. DeFazio intercepted one of Chavez's passes, one of two turovers the Piedmont defense forced.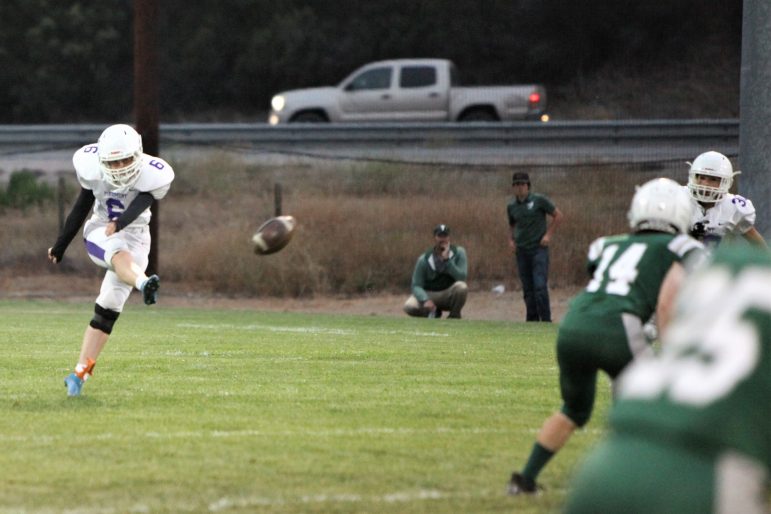 Now, the Highlanders will try to build on it and get that one precious thing that has eluded them so far – a win. Washington-Fremont comes to Witter Field on October 1. Kickoff is scheduled for 7 p.m.
Photos by Mike McConathy and Jeff Smet