The Piedmont High School football team came up a little short in its season opener, falling to visiting Durham, 29-21. The game on September 10 was originally supposed to be the second of the season for the Highlanders, but their opener against Miramonte was canceled due to poor air quality from Northern California wildfires.
Piedmont had a 13-6 lead over the Trojans early in the second half. But the Highlanders, who dressed only 17 players, wore down late.
"We have low numbers, we knew we were going to get tired," Piedmont coach Jerome Johnson said. "Our kids, they played well. Just near the end of the third quarter, it was time to call the gas truck."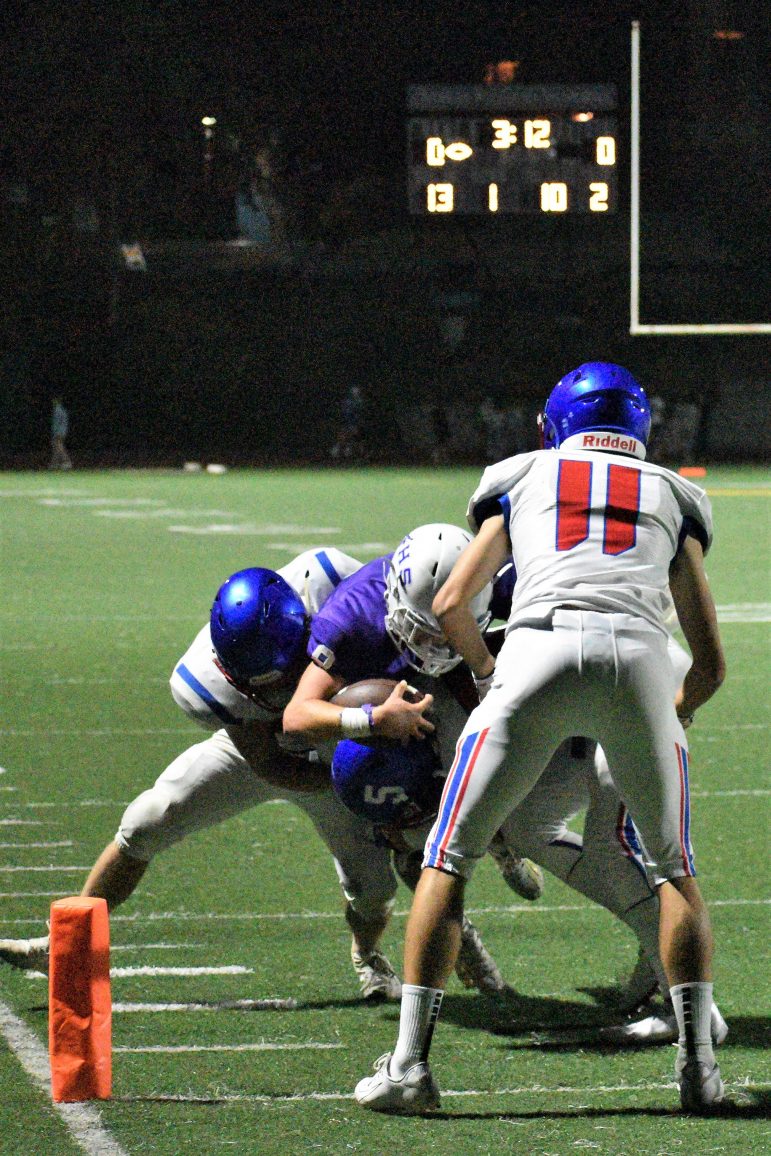 Quarterback Nico DeFazio had a good game, rushing for 35 yards and two touchdowns, and completing 13 of 20 passes for 185 yards and another score.
"Our quarterback Nico executed really well," Johnson said. "For a player who hadn't played football in a few years, he threw the ball well and made great reads."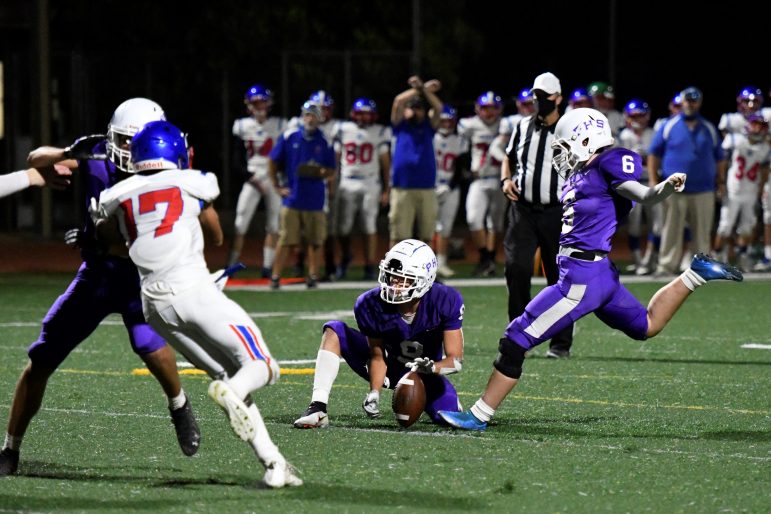 Kicker Nina Goldberg made one of two extra points and also attempted an onside kick. The extra point she made was strong and true, splitting the uprights with lots of distance to spare.
Durham rotated quarterbacks Ryan Doyle and Gavin Keene. They combined for 147 yards passing, but the Highlanders recorded two interceptions. The teams combined for 20 penalties, with 12 assessed against Piedmont.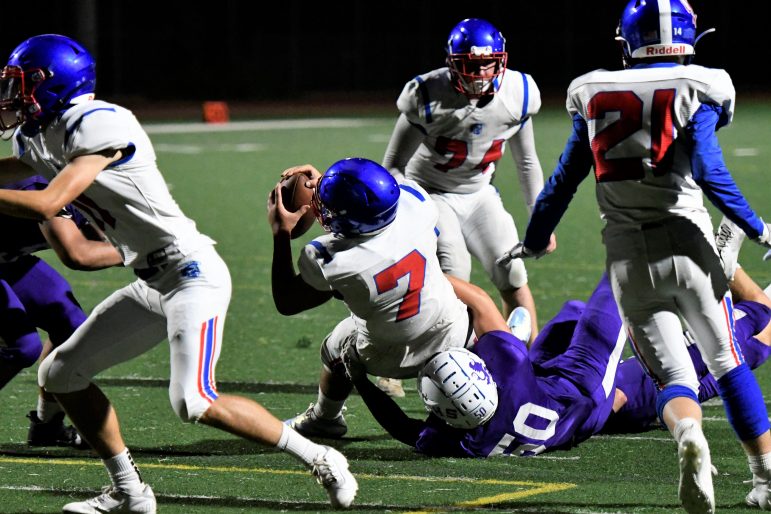 Keene ran for a pair of touchdowns.
"We executed pretty well on offense, our interior line executed well," Johnson said. "Our interior defense executed well."
"Our outside edge protection, our outside linebackers. They have to get better at setting the edge, making the right reads."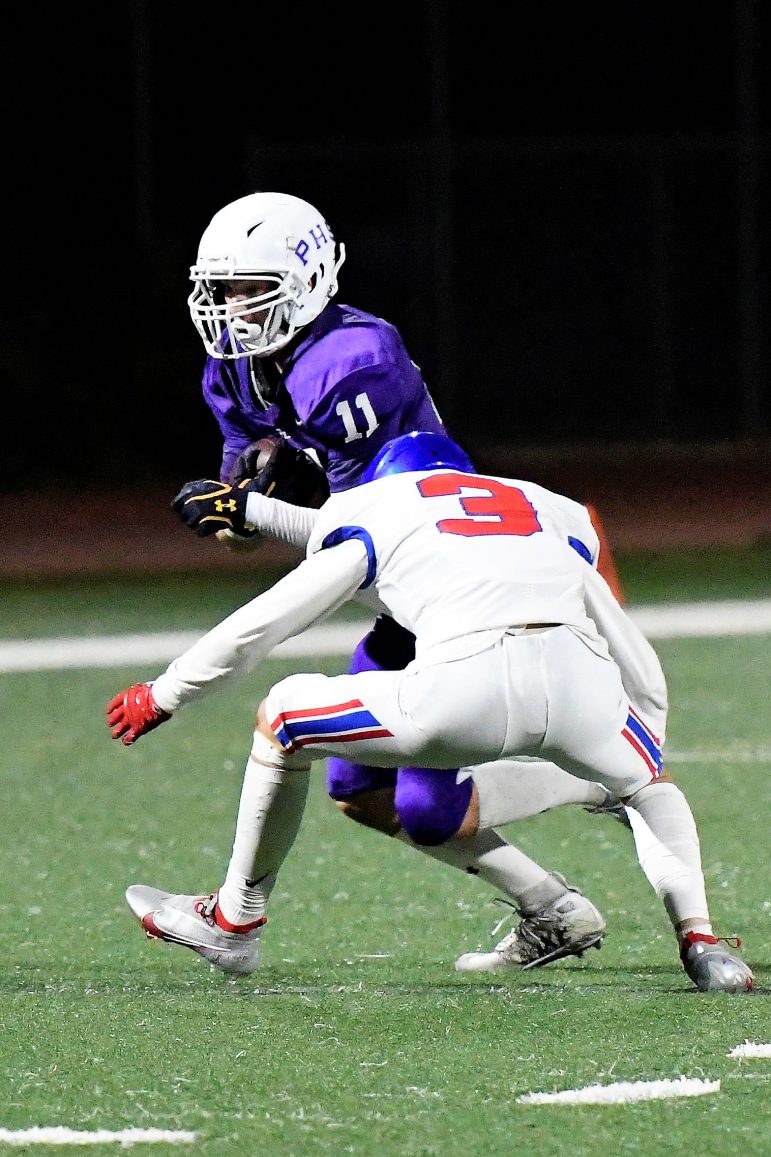 The disappointment came from an expected soucre – the short roster.
"Our kids, to their credit, did not quit," Johnson said. "They were gassed, they were cramping. This was their first chance to push themselves to the max. Because in practice they don't have anyone to do it against."
Photos by Mike McConathy and Mark Aikawa