The Highlanders once again battled short-handed, but lost to Castro Valley at Witter Field, 22-12, on September 17.
Quarterback Nico DeFazio ran for 112 yards and threw for 99, but it wasn't enough as Piedmont fell to 0-2 on the season.
"Each week, we're getting better," Piedmont coach Jerome Johnson said. "We actually made a few mental errors. We were one or two errors from being in this game. I'm very proud of them because they didn't quit. They played their butts off."
The Highlanders got on the board first when DeFazio hit Evan McConathy on a 14-yard scoring pass in the first quarter. A high snap derailed the extra point and Piedmont led 6-0.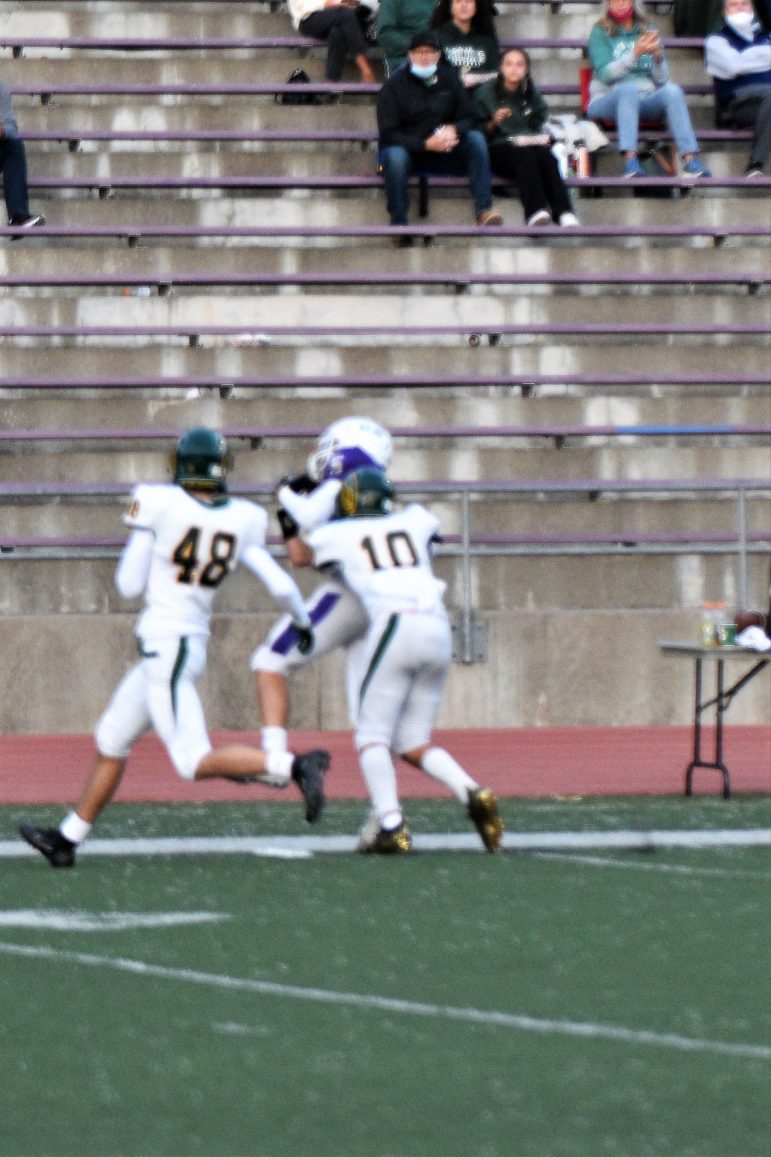 Castro Valley came right back on a 71-yard pass from Lucas Chauvin to Isaiah Nobriga. A two-point conversion gave the Trojans an 8-6 lead.
Chauvin struck again on the first play of the second quarter when he found Alex Kleczek with a 19-yard touchdown pass. Jalen Melancon ran in the two-point conversion and Castro Valley led 16-6.
Chauvin completed 14 of 21 passes on the night for 195 yards and two touchdowns with no interceptions. Nobriga caught eight passes for 117 yards and the one score.
DeFazio scored on a 30-yard run later in the second quarter. The Highlanders went for two but failed, and trailed 16-12 at halftime.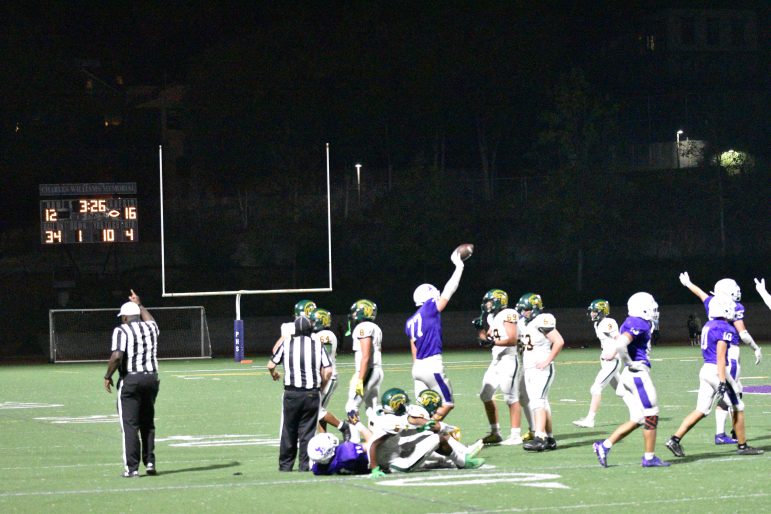 Mason Kimball stopped a Castro Valley drive early in the third quarter when he sacked Chauvin on a fourth down play at the Piedmont 11. The Highlanders followed with a strong drive down to the Trojan 16. But a fourth down pass from DeFazio to Ryan McConathy fell incomplete.
Piedmont had one more shot at flipping the game in the fourth quarter. A pair of DeFazio scrambles gained 35 yards to midfield – one coming off of a bad snap where DeFazio picked up the ball and took off. But a blocking penalty on the second run brought the ball back to the Highlanders' 39, and the drive stalled.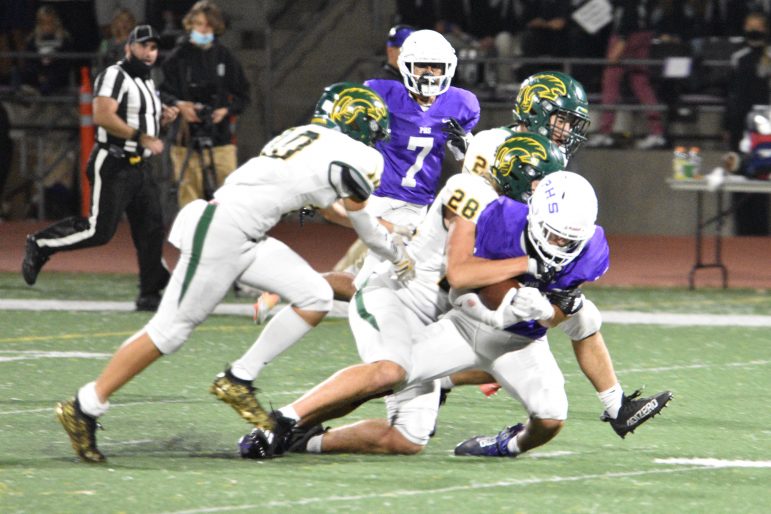 Melancon scored the insurance touchdown late in the game.
Johnson noted that it was the fourth game of the year for Castro Valley, while just the second for Piedmont. The Highlanders dressed 17 players.
Kimball finished with eight solo and two assisted tackles. DeFazio had seven solo and two assisted tackles. Piedmont forced four fumbles and recovered three.
Next up for Piedmont is a trip to Templeton on September 24.
"I'm definitely seeing some improvement, and when we go down to Templeton this week I expect to see some more improvement as well," Johnson said.
Photos by Mike McConathy