Jack Stein finished sixth overall to help lead the Highlander boys cross country team to third place in the Varsity 1 team competition at the San Francisco Invitational in Golden Gate Park on September 11.
Stein ran a time of 14 minutes, 36.3 seconds on the 2.93-mile course, just behind Eric Overra of Archie Williams-San Anselmo (14:35.5). Harrison Dance of Saratoga finished first in 14:21.3.
"I didn't really have any plans," Stein said. "I was really nervous. It was the first race of the season, you want to test and see where you're at.
Stein said he was happy that he placed in the top 10.
"The chute is really, really fast here," he said. "We came out and I had maybe 30 guys in front of me so I was a little concerned. But by the end, I just kept picking them off, pushing the hills faster than them. I was able to hit the top 10, which is what I wanted to do."
Christian Taylor was the No. 2 runner for the Highlanders, finishing 26th overall in 15:25.5. Xander Schulte-Sasse was 37th (15:37.4), with Parker Long not far behind in 39th (15:39.0). Julien Lee was the final scorer in 43rd (15:44.9).
Piedmont finished with 144 points, just a bit behind Archie Williams, which finished second with 138. Palo Alto ran away with the team title with 70 points.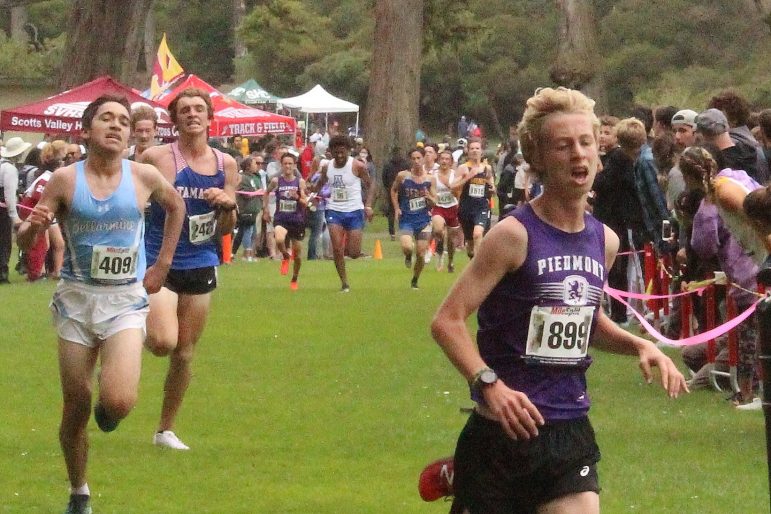 "They ran great," Piedmont coach Jeanine Holmlund said. "They really had a good race. I think they're going to find that they're going to reach some of the PR goals that they set for the year are attainable. And I think that made them feel good. "They weren't all that spaced apart which is a good thing."
The Highlander girls were missing their top runner (Ellie Black), but still finished ninth in the Girls Varsity 1 race.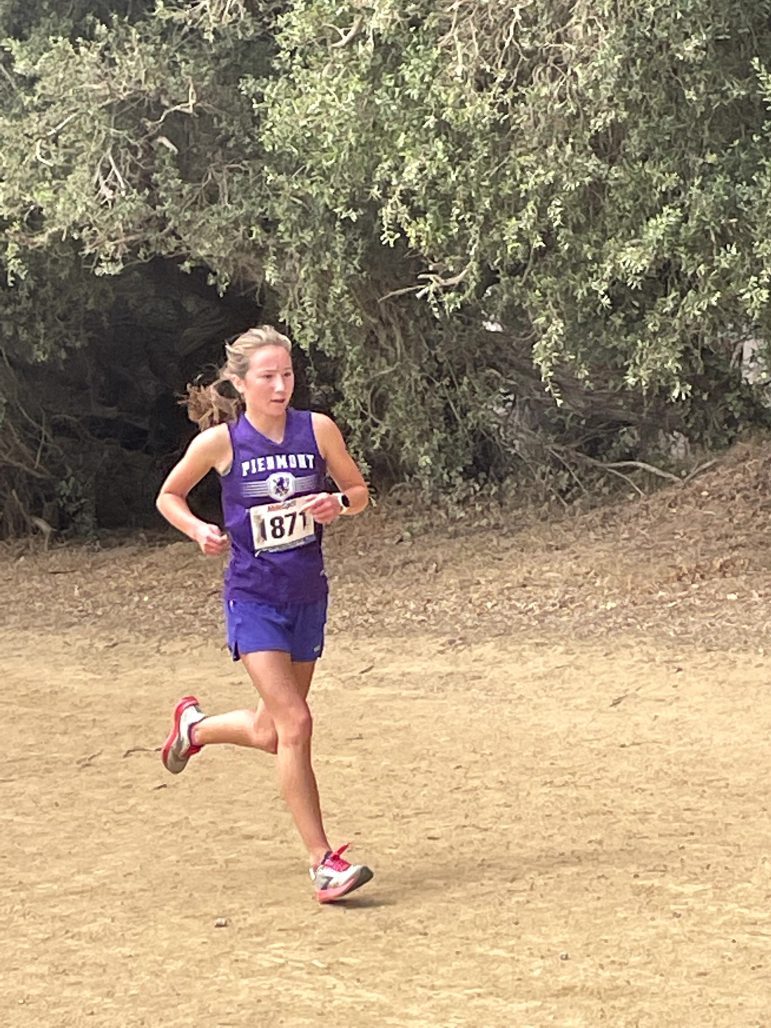 Josephine Oesterer was the leader of the girls squad, finishing 19th overall in 18:32.2. Mara Lovric came in 34th (19:13.5) and Jamie Schwarz was 40th (19:24.7). Violet Lemley (69th, 20:32.6) and Molly McWeeny (76th, 20:56.3) rounded out the girls' scorers.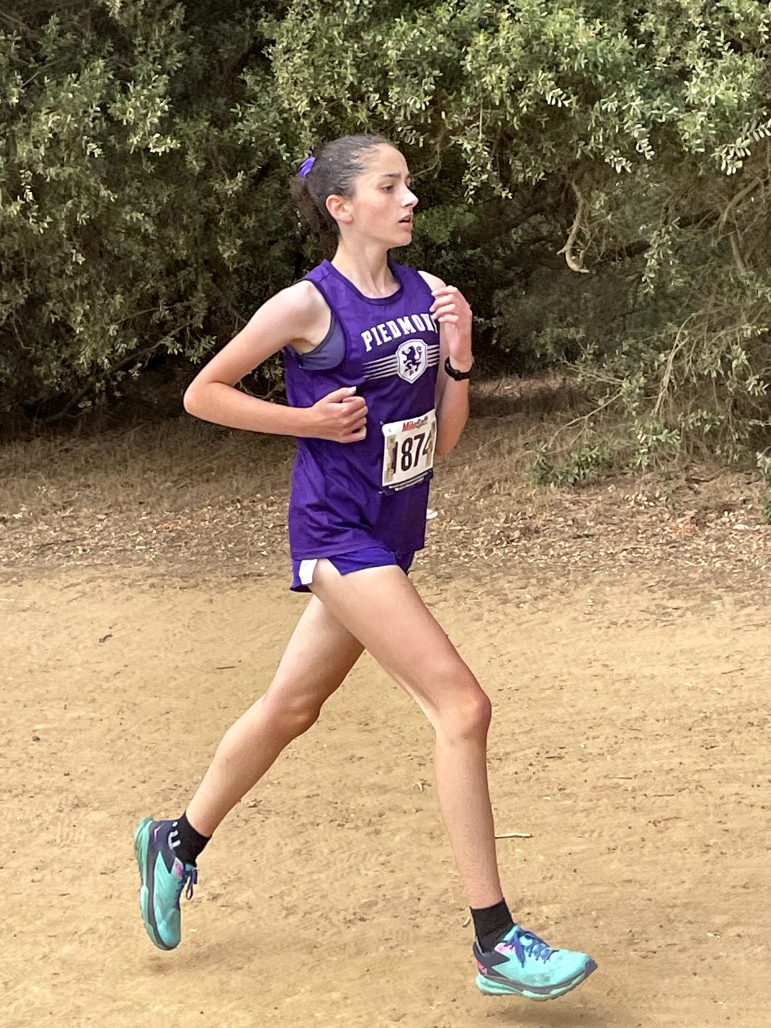 Palo Alto's Elizabeth Fetter won the race in a terrific time of 16:36.5. Acalanes was the team champion with 75 points. The Highlanders scored 216.
Photos by Damin Esper and Christine Chapon