The Mill Valley Film Festival draws A-listers and is often the talk of the Bay Area town with celebrities and filmmakers flocking to the North Bay to show off their classy wares. The 44th lineup, announced today, indicates that trend will continue even in the face of the delta variant.
The fest runs Oct. 7 through Oct. 17.
Keeping current with the times, it's playing host to an Oscar-ready mix of streaming and in-theater alternatives — including a smaller program to delight East Bay film buffs at the Berkeley Art Museum and Pacific Film Archive from Oct. 8 though Oct. 17.
Out of necessity and because of public safety concerns, there will be a greater emphasis placed on the virtual experience, although many of the most-anticipated films will only be screened in theaters. There will be 11 days of screenings at the CineArts Sequoia in Mill Valley and the Christopher B. Smith Rafael Film Center in San Rafael. Unlike last year, the drive-in shows will be no more.
The fest kicks off Oct. 7 with "Game of Thrones" award-winner Peter Dinklage starring in Joe Wright's musical version of the classic "Cyrano." It concludes Oct. 17 with a screening of the whimsical "The French Dispatch" from the wizard of quirk, Wes Anderson.
Known for its star-studded tributes, the festival honors Kenneth Branagh, whose raved-about drama "Belfast" will be shown, and Jane Campion, whose "The Power of the Dog," coming to Netflix, will be shown.
This year's Spotlights bring out the star power with Italian filmmaker Paolo Sorrentino ("The Hand of God"), the Bay Area's Simon Rex ("Red Rocket" and "My Dead Dad"), Maggie Gyllenhaal ("The Lost Daughter") and Denis Villeneuve (that little film called "Dune") sharing honors.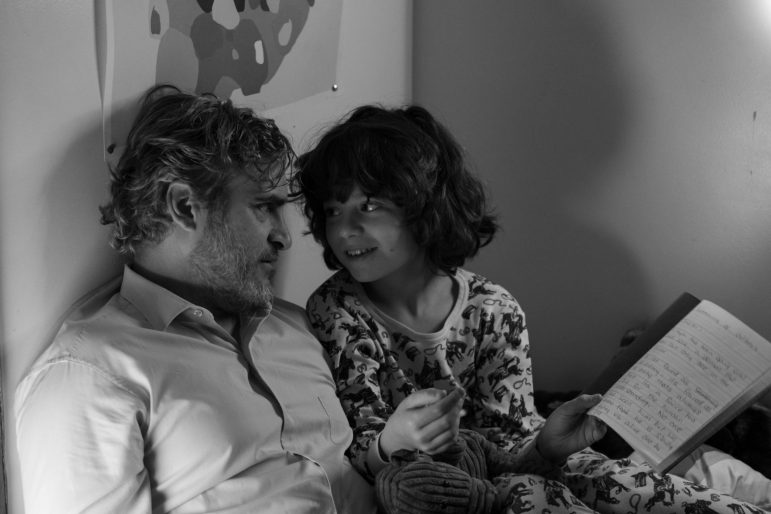 Amongst the 118 shorts and features are the gunning-for-awards contenders: "Dune," "Spencer," "Red Rocket," "C'mon C'mon," "The Power of the Dog," "Belfast" and "The French Dispatch."
There's also a goldmine to unearth of films with Bay Area connections, including some that will likely pop into the awards race.
Here are some of those:
"American Gadfly": Proving that truth is often stranger than fiction, Skye Wallin's documentary revisits how an upstart group of teens launched a presidential campaign involving noted progressive political icon Mike Gravel of Seaside.
"Bad Attitude: The Art of Spain Rodriguez": San Francisco-based filmmaker Susan Stern turns the lens on her late husband's influential life and career as an iconic underground artist. It's a relatively short but highly illuminating documentary that takes us into the rogue '60s-'70s comic scene and features Rodriguez's popular mural in the Mission District. It is slated to screen at 7 p.m. Oct. 16 at the Pacific Film Archive.
"Born in Chicago": San Francisco Chronicle music writer and Berkeley native Joel Selvin serves as producer and writer, but there are numerous other Bay Area associations to directors John Anderson and Bob Sarles' documentary that looks into the Black heroes of the blues scene in Chicago and the white prodigies who learned from them.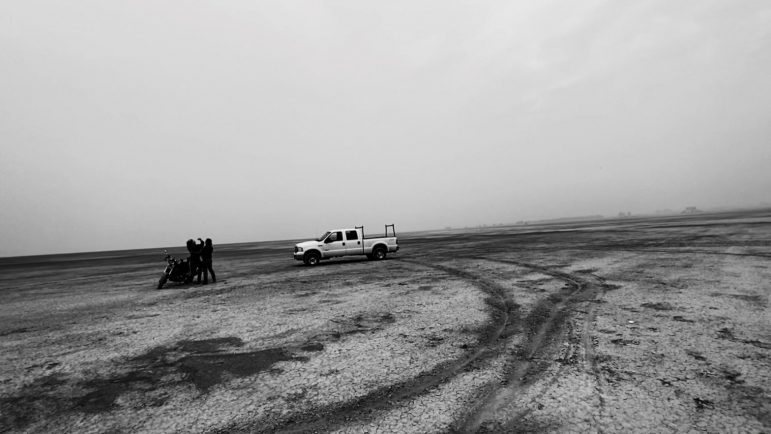 "Center Divide": Seems like nearly every year, the ever-productive Bay Area treasure — Berkeley's Rob Nilsson — unveils a world premiere at the Mill Valley Film Festival. The ever-relevant 81-year-old Renaissance man returns to do just that with the one-of-a-kind and heavily improvised second installment in his Nomad Trilogy, which began with 2019's "Arid Cut." This one's a road picture, chronicling the adventures of two lovers from the previous film as they ride a motorcycle away from the Bay Area. Prepare for something distinct and different.
"C'mon C'mon": Joaquin Phoenix shows his dramatic range in Berkeley native Mike Mills' latest, a portrait of a middle-aged man learning how challenging and rewarding it can be to care for a younger person. Bring Kleenex.
"Lady Buds": With its snicker-worthy title and an intriguing premise, this documentary on the pivotal role women played in cannabis culture receives a California premiere and features Berkeley's Sue Taylor. It lights us up.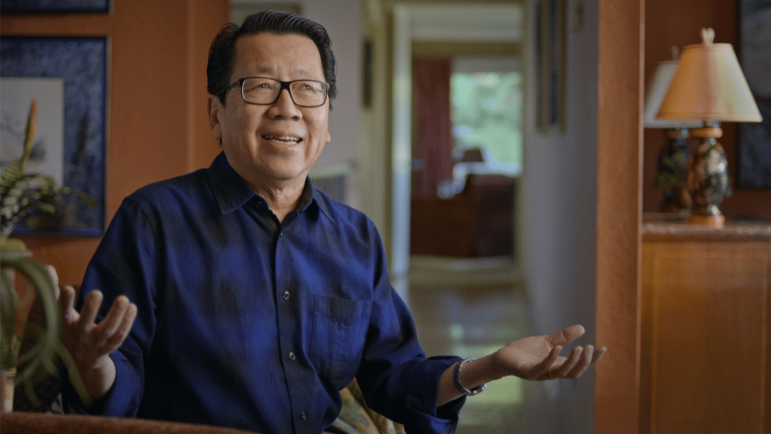 "Like a Rolling Stone: The Life & Times of Ben-Fong Torres": The highly regarded activist and rock critic (Rolling Stone and the SF Chronicle) is the focus of director Suzanne Joe Kai's intimate portrait of the Alameda native.
"Marvelous and the Black Hole": In her first feature, Fremont director/screenwriter Kate Tsang delivers a sassy coming-of-age dramedy about a friendship between a wacky magician (Rhea Perlman) and an always-in-trouble teen (Miya Cech). It had its world premiere at this year's Sundance Film Festival.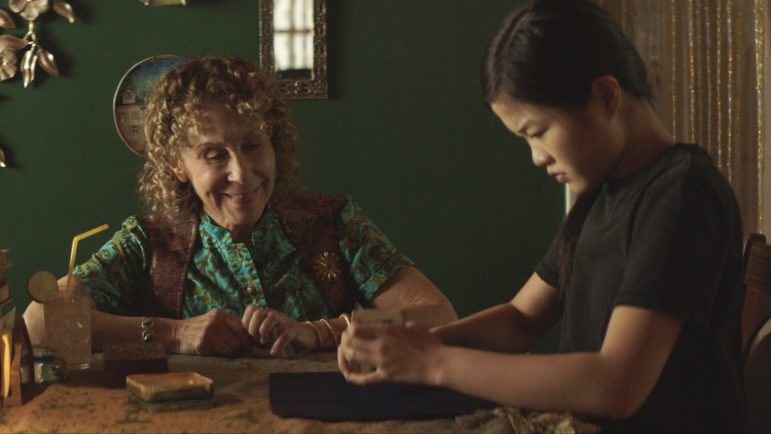 "Mission Joy: Finding Happiness in Troubled Times": Oscar-winning Sausalito director Louie Psihoyos teams up with Peggy Callahan for this insightful documentary on the friendship between the Dalai Lama and Archbishop Desmond Tutu.
"My Dead Dad": Fabio Frey's lovely, personal drama finds a slacker skateboarder (Pedro Correa, in a standout performance) becoming the de-facto landlord of his dead dad's apartment building. Simon Rex costars. It's a gem.
"The New Environmentalists — From Accra to Eleuthera Island": This final documentary in the Mill Valley Film Group's award-winning series covers the actions of six people who are helping make bold changes when it comes to the environment.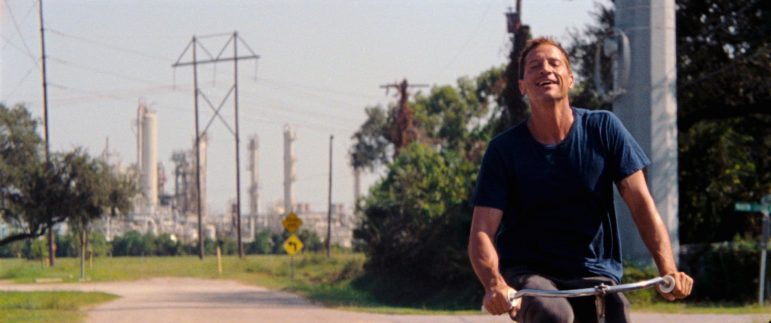 "Red Rocket": Sean Baker, innovative director of "Tangerine" and "The Florida Project," is receiving raves along with San Francisco native Simon Rex for this incisive portrait of a former porn star who returns home.
"Reflection: A Walk With Water": Director Emmett Brennan of Sebastopol invites us to trek along the L.A. Aqueduct with him as he chats with individuals trying to counteract damage done to the environment.
"Rickshaw Girl": East Bay writer Mitali Perkins' picture book serves as the inspiration for this crowd-pleasing family film about a resourceful teen in Bangladesh who impersonates a boy to earn money for her ailing father.
"Song for Cesar": Co-director Andres Alegria of Pinole and co-director Abel Sanchez, who was born in the Mission, take on an intriguing topic — the music inspired by the actions and work of the Chicano Movement and Cesar Chavez. It receives a world premiere.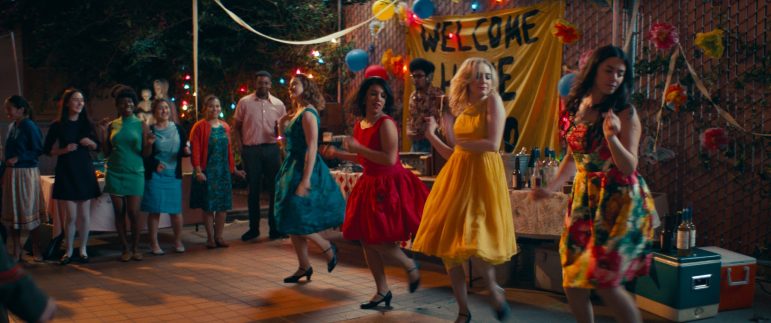 "Women Is Losers": Lissette Feliciano's energetic story about a Catholic school girl (Lorenza Izzo) in San Francisco overcoming various obstacles on her path to independence is set in the Mission. Feliciano knows the neighborhood quite well, since she grew up there. And what a delight to see Simu Liu, the star of "Shang-Chi and the Legend of the Ten Rings," in a small but pivotal role.
Advance ticket packages and passes are on sale now at mvff.com. General single tickets will be on sale starting Sept. 16.