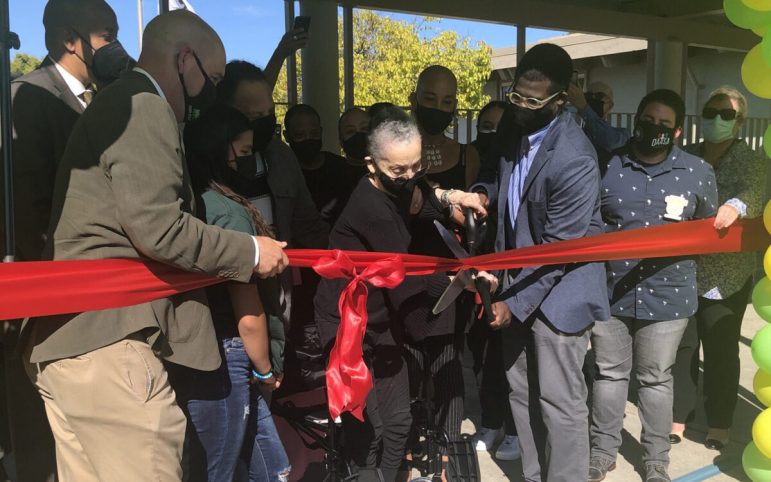 East Bay icon Betty Reid Soskin — the nation's oldest National Park ranger and a civil rights activist — was honored Wednesday on her 100th birthday with the gift of a school name.
Soskin is a park ranger at the Rosie the Riveter World War II Home Front National Historical Park in Richmond. Her civil service goes back to World War II, when she was a file clerk for an all-black trade union. She was an activist and songwriter during the civil rights movement and opened a record store in Berkeley in the 1940s.
West Contra Costa Unified, which serves about 28,000 students in Richmond and surrounding communities, held a birthday party for her on Wednesday to commemorate the renaming of an El Sobrante middle school after her. Family members and friends accompanied Soskin to the event, where the centenarian briefly thanked everyone for the honor.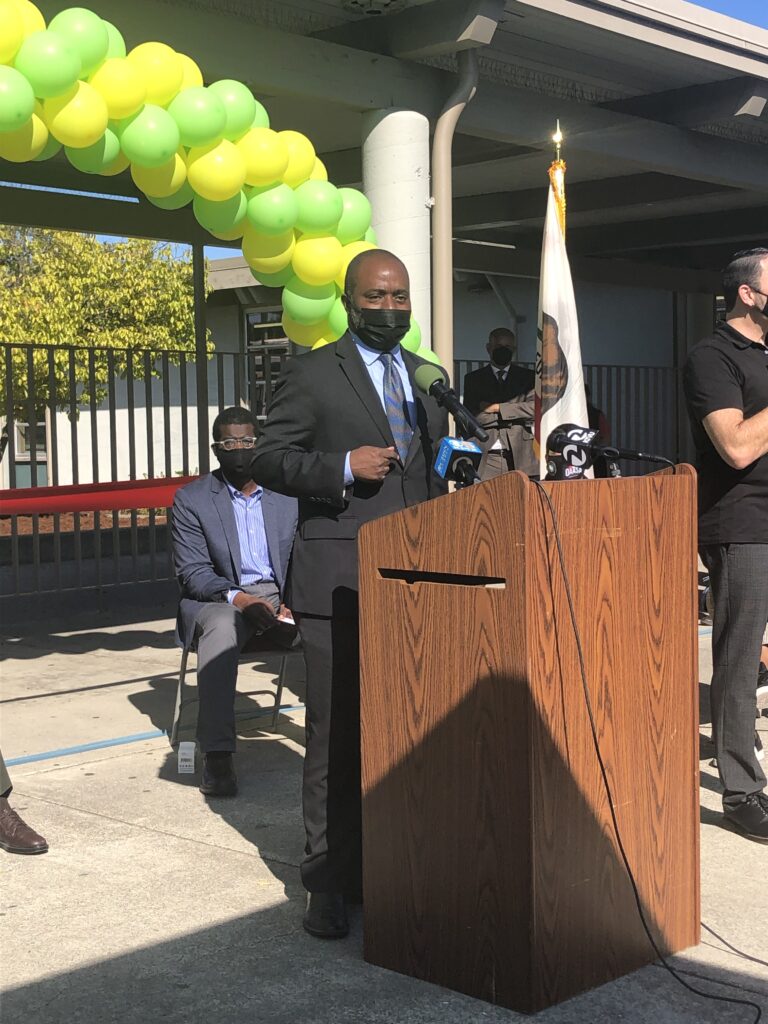 State Superintendent Tony Thurmond, whose child graduated from the middle school, was brought to tears at the ceremony Wednesday. He noted that the occasion came weeks after the passing of Assembly Bill 101, which will require high schools to start offering ethnic studies by 2025-26
"We have a champion, someone who has fought for civil rights, for women's rights, for racial justice, and our children deserve to have someone to look up to," Thurmond said.
The school officially changed its name to Betty Reid Soskin in June after Anaya Zenad and other students led an effort to scrap its original name, which was based on Franciscan missionary Juan Crespi. Last school year, the school's students were assigned to do a research project on Crespi and were encouraged to do their own research using accounts of Native Americans victimized by the mission system.
"Our children should not have to live with representations that bring hate and harm to them," Thurmond said.
Students learned of Crespi's role in expeditions that paved the way for the brutally oppressive California mission system in the 1700s; they felt the name didn't represent the school's values of inclusivity and anti-racism.
While staff and students began brainstorming what to change the name to, their criteria were that it had to have a local connection, had to be inspiring to students and stand for social justice, Principal Guthrie Fleischman said Wednesday. Soskin fit all three, he said.
In Fleischman's 20-year career at West Contra Costa Unified, he said he has never seen a community as inspired as his school's after changing the name.
"I see it in the eyes of our teachers, in the parents and the kids," Fleischman said. Soskin's "graciousness in allowing us to name our school after her has changed the trajectory of education on our campus."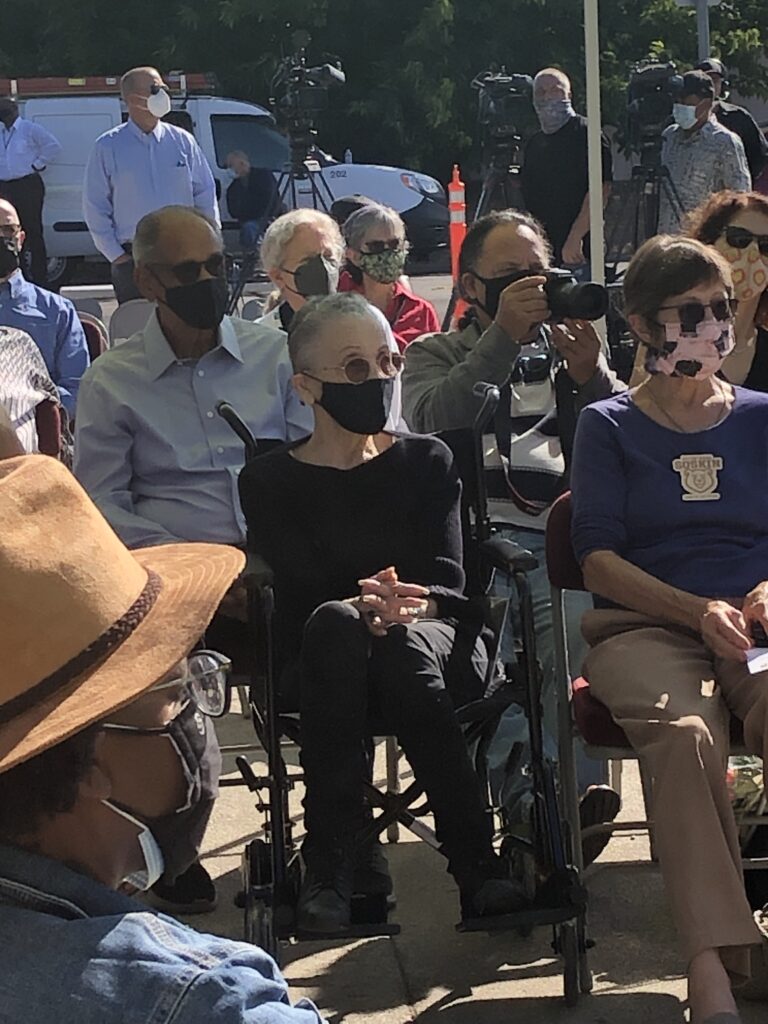 Students this year made gifts for Soskin during their homeroom classes, and all watched a documentary on Soskin's life, Fleischman said. The district's fabrication lab manager, Alex Fleming, created a new sign for the school, which was presented on Wednesday. The school also changed its mascot from the "Critters" to the "Bears" — Fleischman said their nickname is "Betty's Bears."
Robin Lopez, a former student at the middle school who is now pursuing a doctorate at the University of California, Berkeley, said he's "ecstatic" that the school changed its name to honor such an important person, and rid itself of the name of someone "who is partly responsible for the harm that has been done to our ancestors." The fact that students worked together to lead the effort gives him hope, he said.
"Our future is in good hands when we have young people like that who don't just have agency, but work as a collective," Lopez said.
Zenad, who MC'd the ceremony Wednesday, said in an interview that she felt proud of her and her classmates' efforts. She got to meet Soskin and sees her as a role model.
"I'm speechless, I didn't think it would go this far," Zenad said. "This experience taught me that everyone has a voice, so we need to use it."