If voters recall Gov. Gavin Newsom on Sept. 14, the Republican who then replaces him should grow armadillo armor, gird for a combative year, and temper expectations about campaign promises he made to reform California education. That won't happen in the 12 months he'd be in office before facing a re-election for a first full term.
A Democratic supermajority in the Legislature would plot to undermine him, with more than the two-thirds needed to pass veto-proof laws and replace his budget with their own.
And the State Board of Education, the governor's primary instrument to set education policy, would remain under the control of Democratic appointees led by Newsom's chief adviser, Linda Darling-Hammond.
"I predict, you'll see immediate veto overrides, which we haven't had since the late '70s under Jerry Brown's first term," said Jack O'Connell, the Democratic state Superintendent of Public Instruction when Republican Arnold Schwarzenegger became governor after voters tossed out Democrat Gray Davis in late 2003.
In addition, with 46 candidates on the ballot, the winner could be elected with far fewer votes than the votes in support of keeping Newsom as governor. If that is the case, a Republican successor will lack a mandate. Democrats will dismiss the winner as an opportunist, the product of a flawed recall law.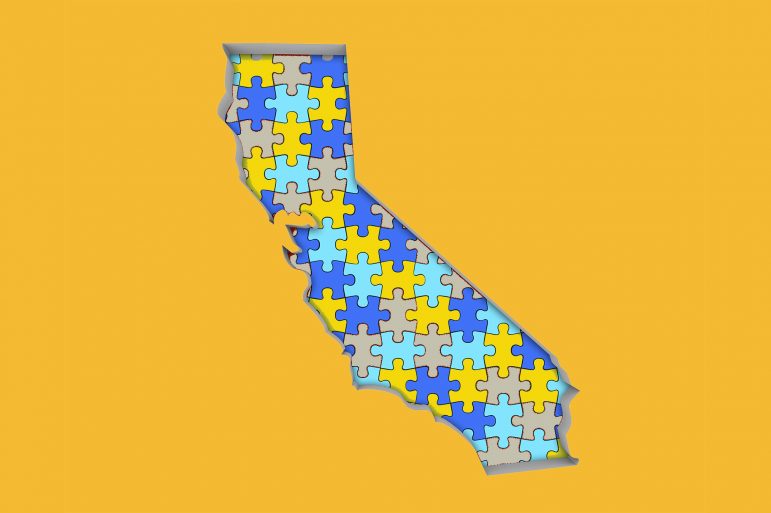 Voters on Sept. 14 will decide two questions. The first is a "yes" or "no" on whether they want to recall the governor. Voters are then asked to choose from the list of potential replacement candidates. If Newsom is ousted by a majority on question No. 1, his replacement will be chosen by a simple plurality.
Schwarzenegger, the only California governor elected after a recall so far, didn't have that liability. In the election that propelled him into office, he got 4.2 million votes — just shy of a majority; on the preceding question, whether to recall Davis, only 4 million voters — 45% — backed Davis.
In the latest voter poll, conservative talk show host Larry Elder was the only one of four prominent Republican candidates to break single digits; he got 27%, while 37% said they planned to leave the second question on the ballot blank; the Newsom campaign is encouraging his supporters to do that.
Biggest mic in California
That's not to say Newsom's potential replacement would be powerless. On Sept. 15, Newsom's successor could rescind Newsom's emergency executive orders, including those mandating wearing masks in schools or vaccinating teachers and state workers.
He'd inherit a vast state bureaucracy with a say over regulations that could strengthen or undermine laws the Legislature passes.
He would also acquire the biggest mic in the biggest state.
"A new governor could change the dialogue and reframe all of the issues — and attract the news media," said Michael Kirst, whom Brown appointed president of the state board during Brown's last two terms as governor.
For Elder, a conservative talk show host in Southern California already broadcast in 35 states, his audience would grow overnight from 1 million to 40 million. That would give him or one of the other three top Republican candidates a mega forum to campaign for what would be an epochal change: giving school vouchers to parents for tuition to a school of their choice, whether private or public. This could not be done by executive order; it would require a constitutional change through a voter initiative.
"Unlike Newsom, I would fight to empower parents above special interests and push forward a school choice agenda," candidate Kevin Kiley, a Republican Assemblyman from Rocklin, wrote in an EdSource questionnaire.
The big four on the ballot
Like Kiley, the other three prominent Republican candidates favor a voucher, or education scholarship account as it's often called, with some differences in whether they'd provided it to all families, including the wealthy, or provide extra for students with disabilities.
All four candidates would rescind the requirement for students and teachers to wear masks to ward off Covid infections; they oppose state-imposed mandates for Covid vaccinations for public employees.
And they say they wouldn't sign a bill mandating ethnic studies in schools — a measure likely to land on Newsom's desk later this month.
All oppose teacher tenure, which provides credentialed teachers with seniority protections and legal rights to challenge dismissals after two years on the job. And all claim the California Teachers Association and other unions exert a powerful influence on Newsom and Democrats in the Legislature by contributing millions of dollars to their campaigns. The CTA has donated $1.8 million to the anti-recall campaign.
Candidates' differences in personality and ideology, career experiences and political savvy would determine whether each would come to be seen as a deal maker, a disrupter or a failure.
Kiley, 36, who is vice chair of the Assembly Education Committee, is a lawyer with degrees from Harvard and Yale and an up-and-coming Republican leader without much influence in a Democratic Legislature.
John Cox, 66, the Republican gubernatorial candidate who lost by a 24% margin to Newsom in 2018, is a lawyer, accountant and business owner who ran for Congress unsuccessfully in Illinois before moving to Rancho Santa Fe a decade ago.
Kevin Faulconer, 54, the most experienced politician of the group, was the mayor of San Diego, the state's second-largest city, from 2014 to 2020, and a member of the City Council before that. He has positioned himself as the moderate alternative.
Then there's Elder, 69, who can be judged by a different record — 25 years of commentaries and inflammatory statements as a conservative radio host. Born in South Central Los Angeles, a graduate of Crenshaw High, he practiced law before turning to radio. Newsom is betting that attack ads on Elder, likening him to Donald Trump, will prod Democrats to vote.
Scenarios for a struggle
Regardless of who might win, a largely unknown and untested Republican governor would face stiff headwinds in the Capitol.
Here's how the power struggle might play out:
State Board of Education: Over the past decade, the state board, whose members are appointed by the governor, and the California Department of Education, led by two successive Democratic state superintendents of public instruction, have worked in sync with the governor's office. That close collaboration worked to implement a new school funding system, create a new school-accountability and -improvement system, and coordinate state and federal policies and funding.
Instead of fine-tuning a well-oiled machine, the next governor may prefer to throw sand in the gears. Schwarzenegger was able to name a majority of members to the state board by his second term, led by a pro-charter school Democrat, Ted Mitchell. A recall-elected successor could come close, but would probably have just shy of a majority on the 11-member board. In 2022, the terms of only three board members would expire; however, the Senate has yet to confirm two veteran board members, Sue Burr and Ilene Straus, whom Newsom renominated in January for another four-year term.
So unless the Senate quickly votes this week or returns for a special session before January, there would be five openings, leaving six Newsom and Jerry Brown appointees in the majority with Darling-Hammond in charge. One of the six is Rana Banankhah, a senior at Modesto High School, who may find herself a student board member with rare influence and sudden popularity. Another is Francisco Escobedo, the recently retired superintendent of the Chula Vista Elementary School District, whom Newsom nominated last week to fill a vacancy.
Darling-Hammond, a Stanford University emeritus professor of education, also has been one of Newsom's advisers on K-12 education. Not only would a conservative Republican governor not seek her advice, he or she would also have the authority to dismiss a half-dozen key members of the state board staff. These include Executive Director Brooks Allen, who also is a key Newsom adviser, the policy director and the board's attorney. In their place, the next governor would likely appoint philosophically aligned loyalists.
"The governor could appoint a strong executive director as his special adviser to maneuver the board and make life uncomfortable for the holdover staff," Kirst said. "Our doomsday scenario never foresaw something like that."
When Schwarzenegger was governor, there was some tension between his staff and the Department of Education, O'Connell said. "There were times if I said it's daytime, they would say nighttime, just to try to exercise their influence and power," he said. The department was passive-aggressive, dragging out requests for information, frustrating Mitchell, Schwarzenegger's board appointee.
The opposition of the current state superintendent, Tony Thurmond, a labor-backed Democrat, might be more direct. He might see his role, as the top elected education leader in the state, as leading the resistance to a pro-voucher Republican governor.
The Legislature: In this year's state budget, Newsom and the Legislature made multiyear commitments for rolling out universal transitional kindergarten and for spreading billions of dollars in one-time spending to community schools, an expanded school day and teacher development and recruitment programs. The Legislature will want to stick with those plans and won't want to turn spending upside-down if that's what a possibly one-year governor wants to do. The new governor would have a rough go pushing any new agenda through.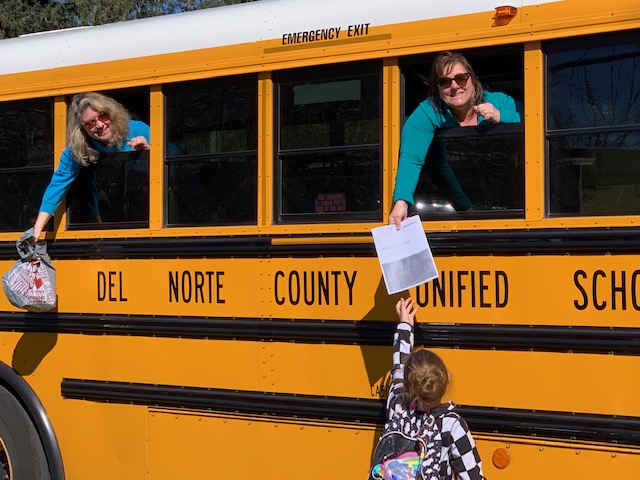 But Kirst noted that the state budget and subsequent "trailer bills," which fill in the details, are enormous, complex documents that governors sometimes use to push through new policies. Most legislators haven't waded through them when they pass them. Kirst said he'd be surprised if a new governor didn't achieve some gains through that process.
Dan Schnur, press secretary for former Gov. Pete Wilson who teaches political communications at the University of California Berkeley and the University of Southern California, said education policy is one area in which a skilled Republican governor might be able to build a non-traditional coalition with centrist Democrats. The issues could be giving charter schools more flexibility or traditional vocational education more funding.
"The Democratic legislative caucuses are immense, but they're not monolithic," Schnur said.
Voter initiatives: Two years into his first term, Schwarzenegger put his "reform agenda" on the ballot. It included restricting teacher tenure and limiting state spending increases for education. Voters solidly rejected every item.
History says any initiative for school vouchers will suffer a similar fate. Voters have defeated them twice, in 1994 and 2000, by 70% to 30% margins. The California Teachers Association spent tens of millions of dollars to sink them.
But this time could be a lot closer, with a governor using the power of his office to attack the CTA's influence, influence, cherry-pick data on bloated school bureaucracies and low test scores to undermine public schools, and stoke lingering dissatisfaction with slow school reopenings during the pandemic.
Big-money Republican funders nationwide would seize an opening, Kirst said, to send a message: "If we can push back the tide of Democrats in California, we can do it anywhere."
---
WHERE THEY STAND ON K-12
Former San Diego Mayor Kevin Falconer and Assemblyman Kevin Kiley filled out our questionnaire, and Gavin Newsom's 2018 opponent, John Cox, consented to an interview. Radio host Larry Elder didn't respond, but here's what he has said about school choice and other education issues.