Family: Debra Dryden and Paul Lettieri
Pet: Harry
Age: 4 years old
Breed: Toy Poodle
Adoption Story: I picked him out from a litter at Scarlet's Fancy Poodles.
Likes: Harry loves Greenies and bully chew sticks, going out with his dog play group three mornings a week, sitting on our laps, sitting on top of the couch next to the front window and watching people go by, and running on the Railroad Trail in Montclair. He also loves to run on the beach and go for car rides in his Snoozer which raises him so he can check out the scenery.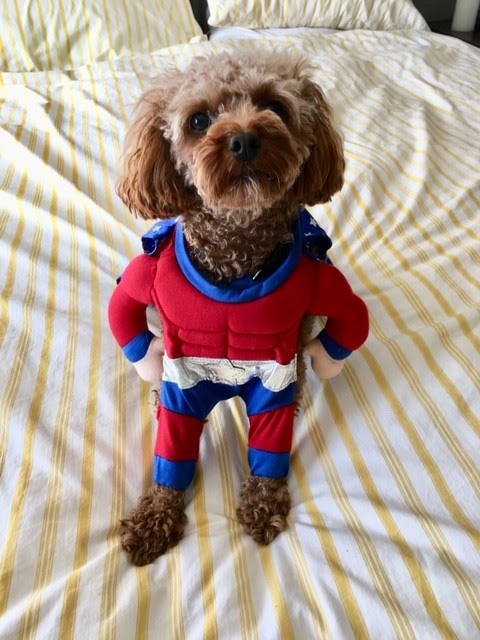 Dislikes: None.
Interesting Facts: He has a huge wardrobe, a sample of which can be seen on his Instagram account, @HarryTheTeddyBear. He does not have the traditional hair cut, he has what's called the teddy bear cut or puppy cut. He has hair, not fur, which is hypoallergenic and does not shed. He is very social and likes shopping and getting treats from shop owners.
Anything else? When he came home with us, he was a dark red auburn color which has faded to a soft brown. He is very mellow and gives us an energetic greeting when we come home. He has a wonderful personality and is very smart. He has been the light of our life, so well behaved and a great companion.