Three people are dead following three shootings over the weekend in Oakland, police said Monday.
The latest to die was a San Leandro man who was shot at the Extravagant Grooming Lounge at 5243 College Ave. in North Oakland. He died Monday afternoon, according to police. His name was not available Monday night from the Alameda County coroner's bureau.
Two people went into the barbershop and opened fire, shooting multiple rounds, police Chief LeRonne Armstrong said. A second person was hit by the gunfire, police said. That person, a Richmond man, was in critical condition Monday afternoon, according to police.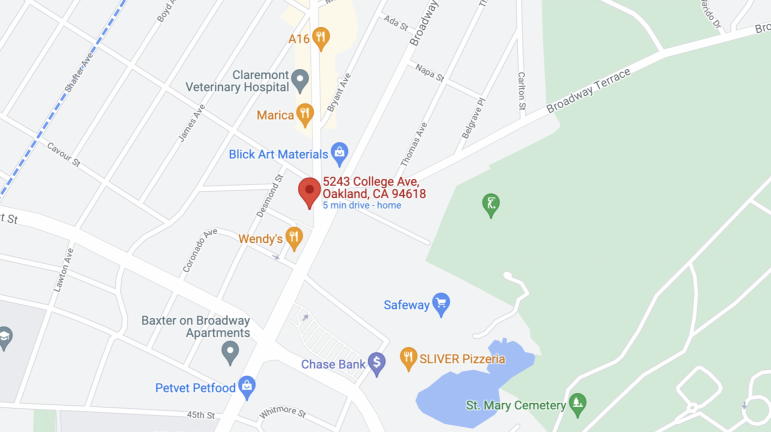 The shooting was part of nearly a dozen citywide during the weekend, police said.
Less than a block away from where Armstrong spoke an Alameda man was killed in a shooting early Sunday morning along Broadway. Two women were also wounded in that shooting.
Early Friday morning, a Fresno woman died in a shooting on 20th Avenue.
"The level of violence in Oakland has not come down, not to my liking," Armstrong told reporters Monday from the 1900 block of Telegraph Avenue.
"It was a violent weekend in the city of Oakland," Armstrong said.
The chief was out Monday talking with the business community and other community members about what police can do better to maintain safety.
"I am focused on the violence," Armstrong said.
More than 80 people have died in killings so far this year in Oakland. The shooting Sunday morning was downtown, a place that sees fewer shootings than other parts of the city.
The barbershop shooting was also in an unusual area for killings in Oakland. A barber shop is "a very scared place where people come, obviously, to be taken care of," Armstrong said.
Also, police said someone reported a shooting at an illegal sideshow early Monday morning in East Oakland. Officers arrested two people, recovered two guns, and towed four vehicles in that incident, according to police.