Piedmont cases jumped by three between Tuesday and Friday, from 217 to 220, as reported by the Alameda County Health Department on August 20.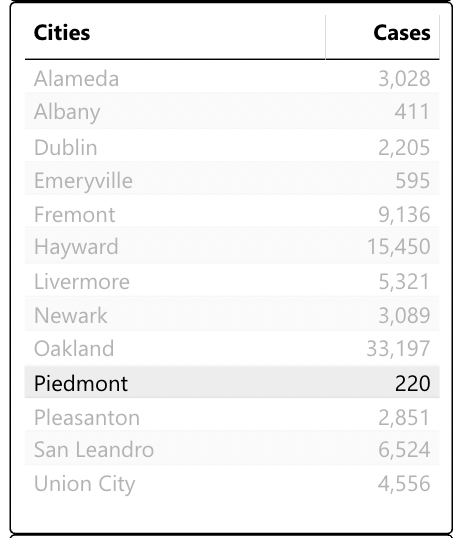 The county dashboard appears to have (again) adjusted tracking of vaccinations and on Friday reported slightly more than 90% of Piedmont residents as having received at least one dose of COVID-19 vaccine.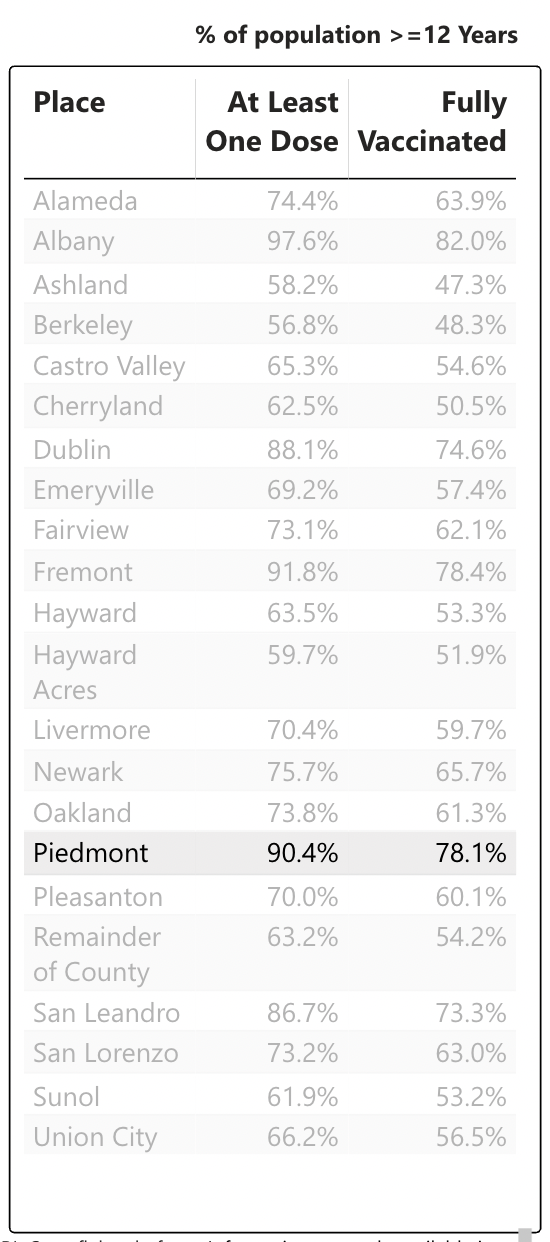 Why the fluctuating vaccination numbers? Data on the dashboard "relies on multiple data systems at the state and local levels, and experiences occasional fluctuations as those systems coordinate and update data. Local updates made in the State's electronic contact tracing system CalConnect are communicated to the State's disease reporting system, CalREDIE, which populates the data dashboard," according to a banner on the dashboard site.
The number of eligible residents in Piedmont who are fully vaccinated was also adjusted lower, to 78.1%.
Mask mandate upheld
As schools reopened around the California, so too came reports of COVID-19 cases among students and staff. The CDC recommends students wear masks indoors, and in July California mandated masks for students in school buildings, while leaving enforcement up to school districts. That mandate this week withstood a challenge from the Orange County Board of Education. On Thursday the state's highest court denied a petition to overturn the state's school mask rule.