The Highlanders split two matches with top teams from San Francisco, falling to University before defeating Lick-Wilmerding.
The win over Lick-Wilmerding gave the Highlanders a measure of revenge against a team that defeated it in the North Coast Section playoffs two seasons ago. The Tigers are the defending NCS Division 2 champions, since no playoffs were held in the 2020-21 school year.
The August 26 match was held at Piedmont.
The Highlanders (2-1) swept the doubles matches with the No. 1 team of Amanda Becker and Audrey Mahany beating Gigi Donohoe and Alexa Disabato, 6-1, 6-3. Mara LaForte and Rose Siemers won a tight match at No. 2, defeating Annelise Fisher and Emma Yin, 6-7 (2), 6-1, 10-4. Cecilia DeFazio and Emma Elsemon teamed up to take No. 3 over Lilly Varon and Kreeya Makin, 6-1, 6-1.
At No. 2 singles, Piedmont's Anne Jumper outlasted Noelle Pak, 6-3, 5-7, 10-4. Michaela Bini won at No. 3 for the Highlanders over Emilia Ozer-Staton, 6-2, 6-1. Anika Gilliland beat Erika Tam, 6-3, 6-1 at No. 4. Lick-Wilmerding got its only point at No. 1 singles, where Callie Tzab came up with a 6-1, 3-6, 10-6 win over Bridgette McEfee.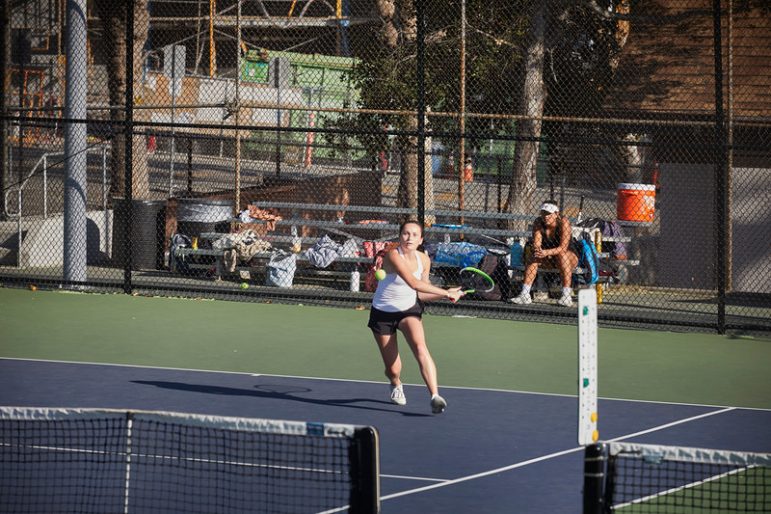 Piedmont coach Jim Landes said that McEfee faced Tzab in the previous NCS tournament and dropped a tough three-setter.
"They had an even closer match on Thursday, with Bridgette losing in the 3rd set breaker," Landes said. "I believe Bridgette would have won if they had played a full third (set) because she was working over Callie's backhand really well and making fewer errors than she did in the first set."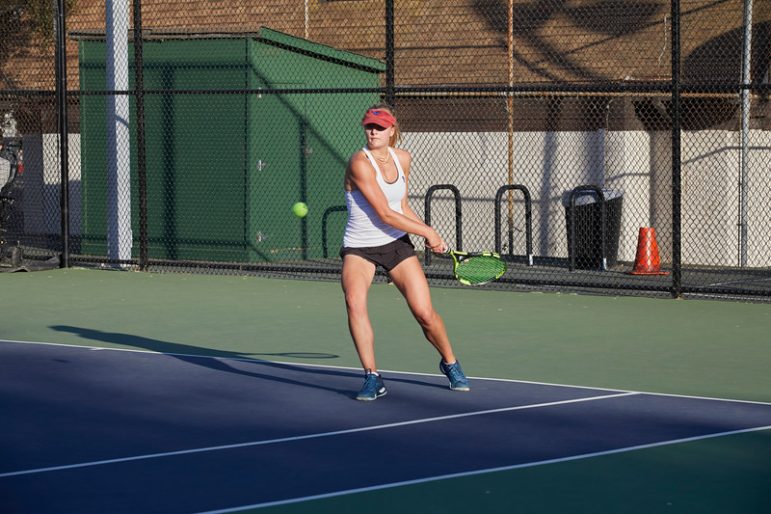 Landes was very happy with the depth of his doubles teams.
"The debut of Cecila DeFazio and Emma Eisemon at No. 3 doubles was great," he said. "They hit with power and control and left their opponents in the dust."
On August 24, Piedmont fell to visiting University, 6-1. The Highlanders dropped three third-set tie-breakers, which could have turned the match.
Becker and Mahany won the only point for Piedmont, defeating Ella Marks and Malia House at No. 1 doubles, 7-5, 6-3. LaForte and Siemers fell to Jasmine Bartlett and Sammy Kim at No. 2, 6-4, 4-6, 10-6. DeFazio paired with Sofia Ferraro at No. 3 and fell to Addy Boyd and Alara Ozturk, 6-1, 6-3.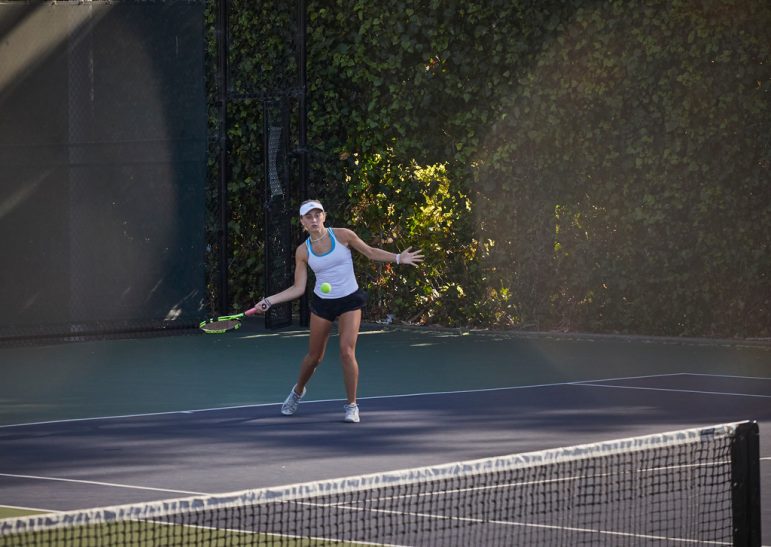 Arya Duggal outlasted McEfee at No. 1 singles, 7-5, 6-7 (7), 10-7 in the day's closest match. Landes called it the highlight of the day, noting the match lasted past 7 p.m.
"It was very exciting with Bridgette playing some great tennis against a savvy opponent," he said. "The girls split sets with Bridgette winning the second set in a long, exciting tie break that saw set point and match points dissolve like disappearing ink before Bridgette finally won it."
Sophia Nolting beat Jumper at No. 2, 6-4, 6-0. Bini battled Alison Conner at No. 3 before falling, 6-2, 4-6, 10-6. Avery Fringer defeated Gilliland at No. 4, 6-4, 6-3.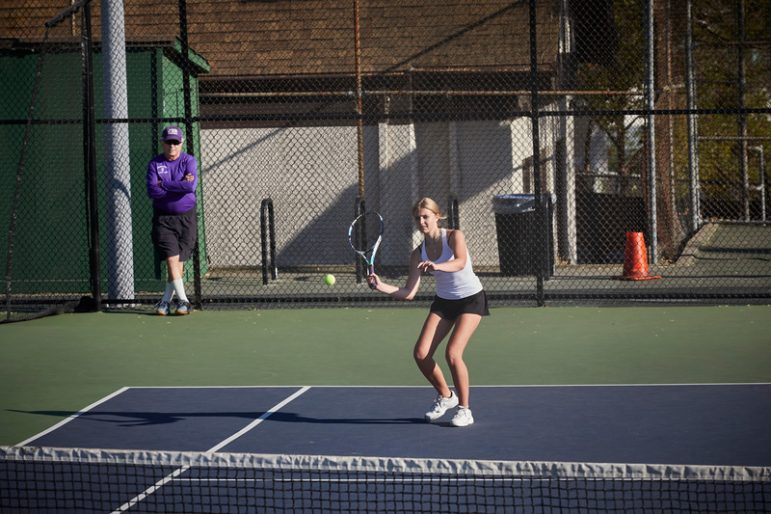 Next up for Piedmont is a September 2 match at East Bay power Miramonte.
Photos by Brian Mahany