Highlander coach Jim Landes isn't exactly sure how good his team will be this year. His response to the question of how the team looks in the early going was a long pause followed by, "I was afraid you'd ask me that."
What we know is that the Highlanders always bring talent to the table. They should be the favorites in the West Alameda County Conference. With a history of performing well in the North Coast Section playoffs, Piedmont is a good bet to be involved once again.
Landes didn't see the depth of past teams in the shortened spring season. But he also said he has seen improvement in several players.
"We have good depth, which should carry us in league," he said.
The team opened the season on August 19 with a 4-3 win at Branson-Ross. The depth saved the day as Piedmont got wins from Nos. 3 and 4 singles (Michaela Bini and Anika Gilliland, respectively), and the second and third doubles teams (Sofia Ferraro and Audrey Frankel, and Mara LaForte and Rose Siemers).
"The fact that we beat Branson is a good sign," Landes said. "I was pleasantly surprised. Branson – their one and two were very good."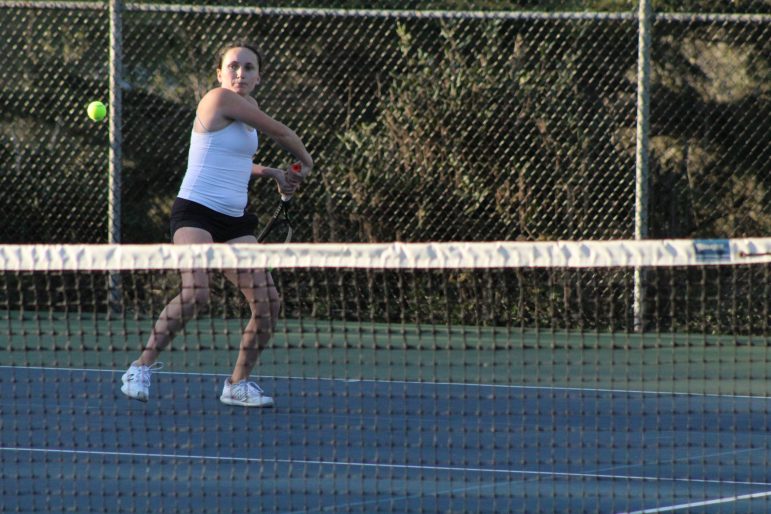 The Bulls' Anna Lardner beat Piedmont senior Bridgette McEfee at No. 1 singles, 6-3, 6-0. Anna Rende beat Highlander junior Anne Jumper at No. 2, 6-0, 6-1.
But Bini, a junior, came up big at No. 3, downing Phoebe Yates, 6-1, 3-6, 10-8.
"She's a beautiful player," Landes said of Bini. "In some ways, she has the most potential. She volleys extremely well and serves very well, too."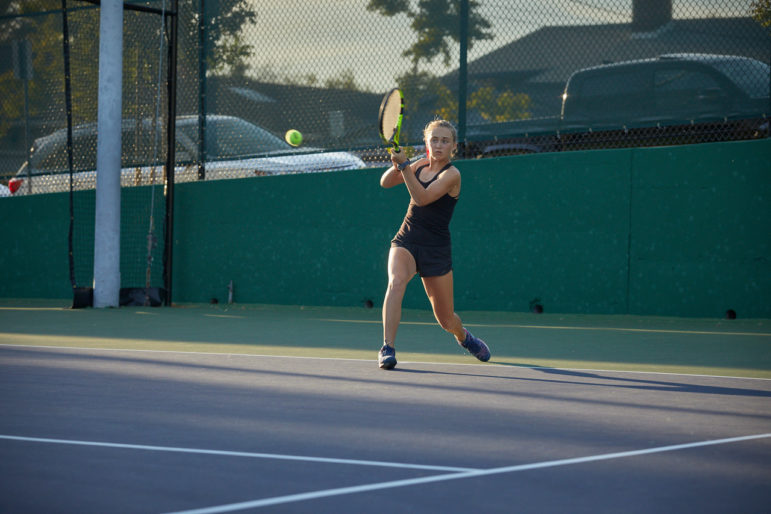 Gilliland, a sophomore, beat Molly Big, 6-1, 6-4.
"She seems to be a very tactical player," Landes said. "That was impressive how she can vary her shots and the way she can play the point, which made up for some of the lack of power on her backhand."
Ferraro and Frankel beat Sophie Liu and Sophia Bobroff, 7-5, 7-6 (4).
"They're the ones I think impressed me the most in terms of improvement," Landes said of his pair of seniors. "They are hitting the ball strongly and consistently. They just couldn't do that last spring."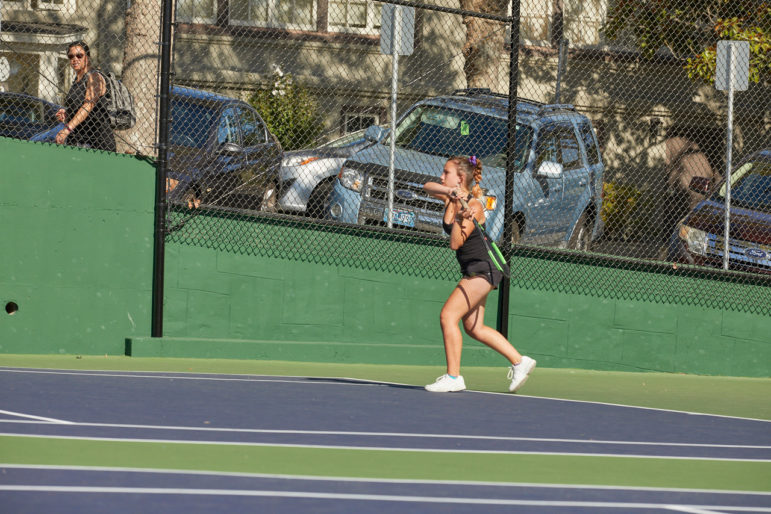 LaForte (junior) and Siemers (senior) were selected to play against Branson over Emma Eisman (freshman) and Cecilia DeFazio (sophomore). They responded by beating Karis Crabill and Paige Macy, 6-1, 6-3.
At the top of the ladder, Landes said most of his top players are pretty even. McEfee is "more experienced than the other girls. She has played more tennis, more competition." As for Jumper, "Anne has the best serve on the team. All her strokes are solid."