The Piedmont Education Foundation (PEF) presented a check for $2,750,000 to the Board of Education for the Piedmont Unified School District (PUSD) at the board's regularly scheduled meeting on August 25th, 2021.
These funds are the culmination of PEF's fundraising campaigns from the 2020-2021 school year, most notably through The Giving Campaign. "We are humbled by the generosity of our community," said Nicki Gilbert, Chair of the PEF Board of Directors. "In a year of challenges, our community once again showed its commitment to our schools and our students." Over 1,140 families contributed to the 2020-2021 Giving Campaign with an average gift of $2,544. Click here for details on what the grant will fund.
"We are thankful for the hard work of our Giving Campaign chairs, Colleen Allan, Amelie Kappes and Teebie Saunders," said Heather Frank, Executive Director of PEF. "Even while working apart, with their children learning remotely, they were able to share with the community the importance of providing financial support for our schools."
"Last year, we worked together as a community to ensure our children had the programs and staff essential to returning to safe classrooms this fall," said Allan, who is returning to chair this year's Giving Campaign in partnership with former PEF Board Chair and Measures G&H co-chair Christine Wente von Metzsch. She added, "Christine and I look forward to working with the community to move forward together, creating stronger schools for all of our students."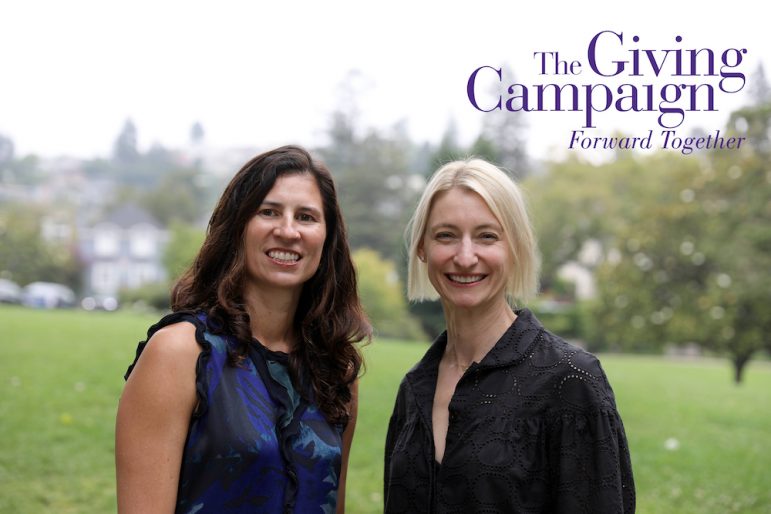 PEF and the Giving Campaign committee invite the community to celebrate the launch of this year's campaign with a popsicle party in Piedmont Park on Tuesday, September 21 from 3-4 pm. Popsicles will be donated by Mulberry's Market. Watch your mailboxes for this year's Giving Campaign letter with information on how to support our schools.
About PEF
Piedmont Education Foundation is a 501(c)3 nonprofit organization whose mission is to provide sustained financial support to Piedmont schools through fundraising and community engagement. Led by a 22-member volunteer board of directors and supported by a professional office staff, PEF oversees the Giving Campaign, Spring Fling, the Student Directory, and much more. Visit PiedmontEdFoundation.org to learn more.
About PUSD
The Piedmont Unified School District is a student-centered ecosystem that strives to provide an equitable, inclusive and stimulating educational environment for the over 2,400 students at the six school sites in the district – Beach Elementary, Havens Elementary, Wildwood Elementary, Piedmont Middle, Millennium High, and Piedmont High. On California's standard tests, PUSD is among the highest-ranking public unified school districts in the state.

Photos courtesy of Piedmont Education Foundation