In the semifinal games held on August 4, the #4 seed Baja Bombers upset the #1 seed Beach Bums, 6-4, and the #3 seed Muffintops beat the #2 seed Saints & Sinners, 4-2. The finals on August 6 will be a rematch of the 2017 championship game, when the two teams played seven scoreless innings before the Bombers scored twice in the 8th to win.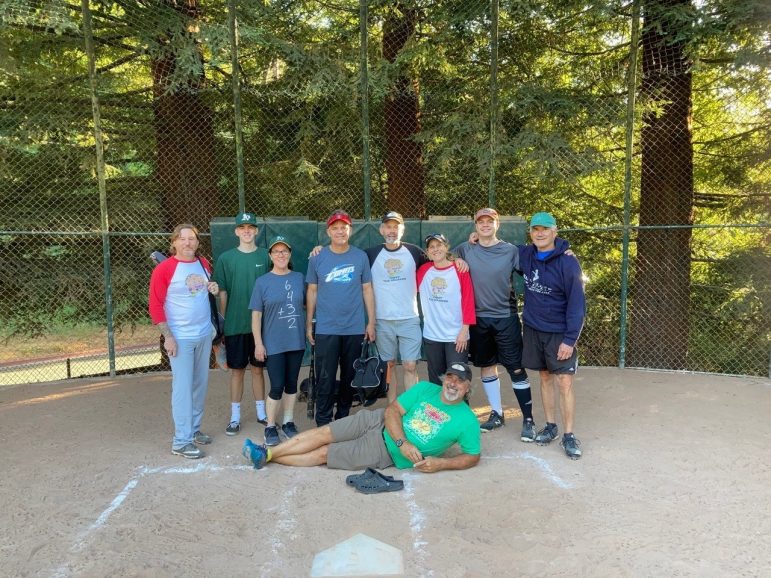 The Bombers first had to win the play-in game against Game of Throws on August 2. They jumped out to a 6-1 lead against the Bums, powered by a grand slam from Jackson Cavenaugh. The Bums scored three in the 6th inning to close the gap, but Bomber Bryan Cantrill robbed a potential game-tying home run in the 7th to end the game.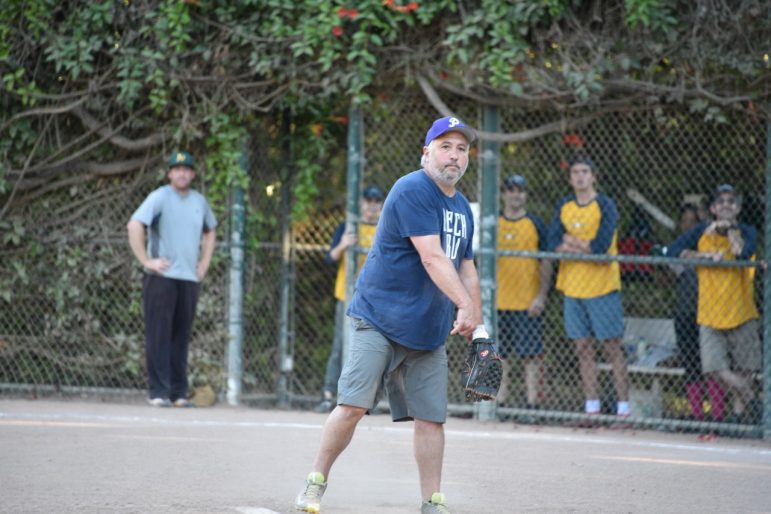 The second game was a tense affair throughout. Saints & Sinners led 2-1 going into the 5th inning, when the Muffintops mounted a rally, scoring three runs to go ahead 4-2. Joe Knoll made a spectacular catch in deep right center to save at least one run. As darkness descended, the game was called after the Muffintops had scored another three runs in the top of the 6th.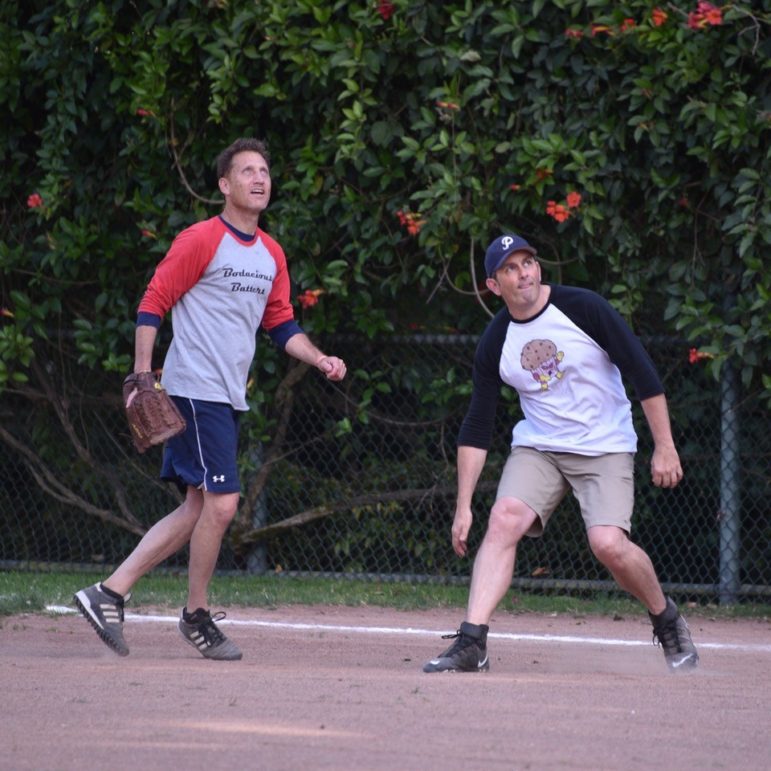 Photos by Julie Moll