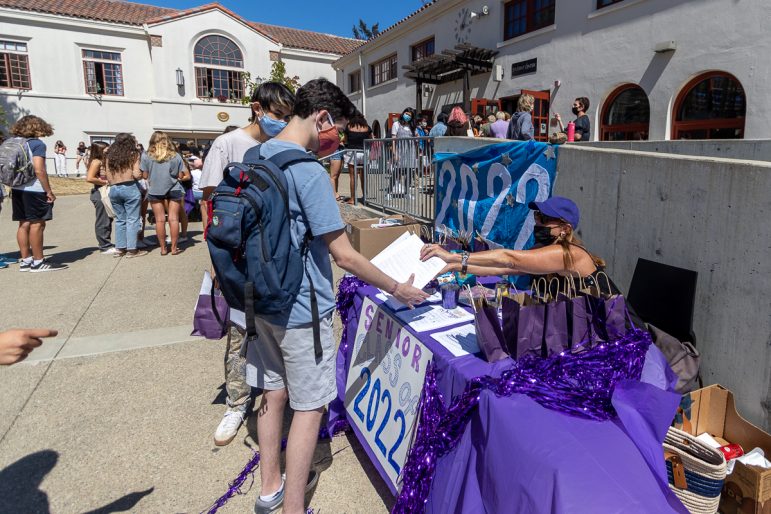 The 2021-2022 school year kicked off on Monday, Aug. 9 with the annual walkthrough registration ritual for middle and high schoolers and the start of classes for all students on Tuesday, August 10. As COVID lurks, masks are must, but social distancing requirements have been relaxed to ensure that all students can return to classrooms for an in-person learning experience.
Walkthrough registration
PHS, MHS, and PMS students must all show up on campus the day before classes start to get their class schedules, photo IDs, textbooks, Chromebooks, and more.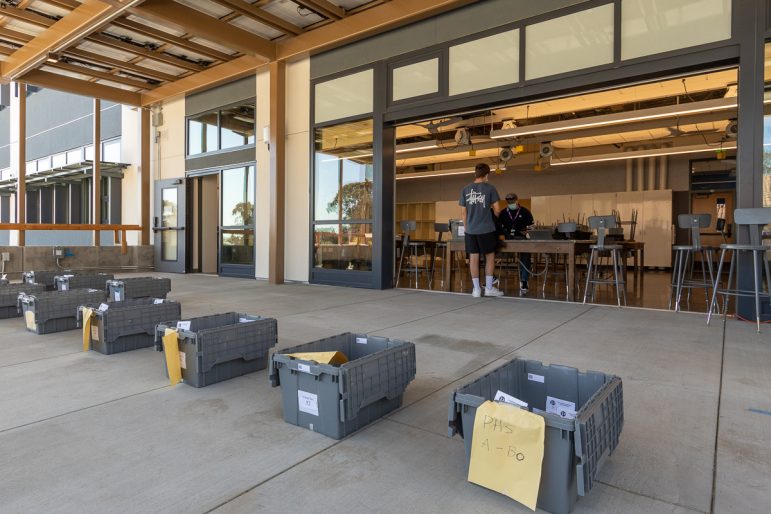 First day of school
On the first day of school, the center of town was full of students and families making their way to their school sites. (NOTE to Beach and Wildwood families: We welcome your back-to-campus photos! Send them to us at news@piedmontexedra.com and we will add to the page. Our photographer could only cover so much ground between 8 a.m. and 8:30 a.m. Tuesday morning.)