The Piedmont Tigers, Piedmont Baseball and Softball Foundation's (PBSF) 10U All-Star team, closed out the summer season winning back-to-back tournament championships.
The Tigers traveled to Lafayette from July 17-22 to compete in the Alex McLin Classic, featuring 10U teams from Alameda, Lafayette and Moraga. Piedmont went 6-0 to take the title, toppling the Alameda All-Stars in the Championship, 4-3. Cyrus Emanuelson pitched a six-inning complete game, striking out 13. He also hit a home run over the centerfield fence, earning him a free hot dog from the snack shack (a McLin tourney incentive!). Ben McMurtry had two hits in the finale, and combined with Ben Sorensen to shut out the Lafayette Aces in the semifinals. Will Harris played masterful defense throughout the tournament, making a series of diving catches at second base.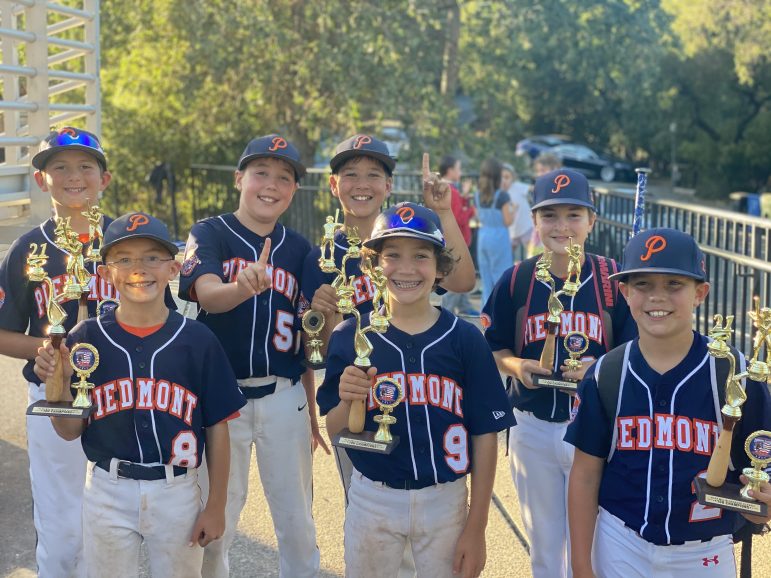 Piedmont then headed to the Peninsula for the 31st annual Millbrae Invitational from August 3-8. The Tigers looked to defend the title they won as an 8U team. Headed into the Championship round as the #3 seed, Piedmont would have to beat both Millbrae teams to walk away as champions. The always unflappable Aidan Stewart got the start in the semifinal against Millbrae Blue. Stewart pitched a one-hitter, while also driving in three runs. McMurtry and Stein Mason also drove in three runs apiece in the 23-1 victory.
Piedmont faced off against Millbrae Gold in the final, a matchup that has evolved into a friendly rivalry over the years. Sorensen got the start for the Tigers and pitched a masterpiece, allowing just one hit and no runs in five innings. The Tigers' defense was also in championship form, with second baseman McMurtry and third baseman Preston Baenen serving as vacuums in the infield. Teddy Lee made a great catch in left field. And catcher Mason made several clutch defensive plays, including a tournament-clinching toss to closer Emanuelson, who tagged the runner at home for the final out to preserve an 8-1 victory.
"I am so proud of this team," said Tigers' head coach Dave Emanuelson. "Having such a great group of kids and supportive volunteer parents coming together to play for the city of Piedmont shows what community baseball is all about. And to finish the season with two tournament victories is just the icing on the cake."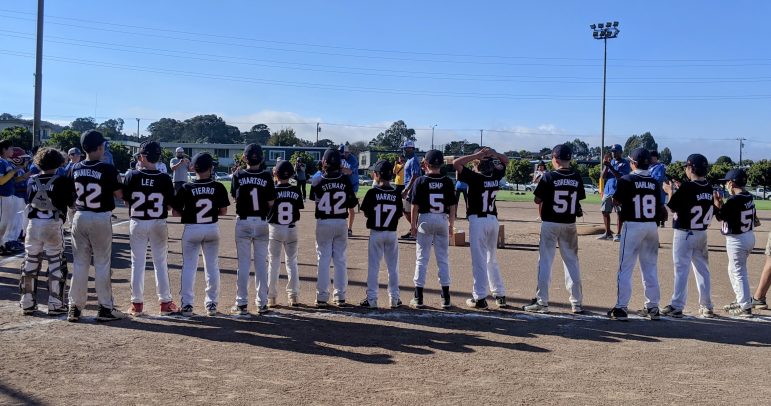 Other notable season highlights:
The Tigers finished the season with a 16-6-1 record, making the semifinals in their other three tournaments.
Jack Dahling started off the season with a 200 ft.+ home run against one of top-ranked teams in California.
Aidan Shartsis and Dylan Toyama provided stellar pitching all season.
Gael Fierro had a blistering hitting performance in the Millbrae tournament and the team's highest overall batting average.
Other key team contributors were Clemens Conrad, Travers Kemp, Henry Van Den Bos, and Kyle Walsh.