The Bay Area is a hub of artistic expression, attracting artists, writers and musicians from around the globe to live, work and create. We highlight some of the offerings here.
---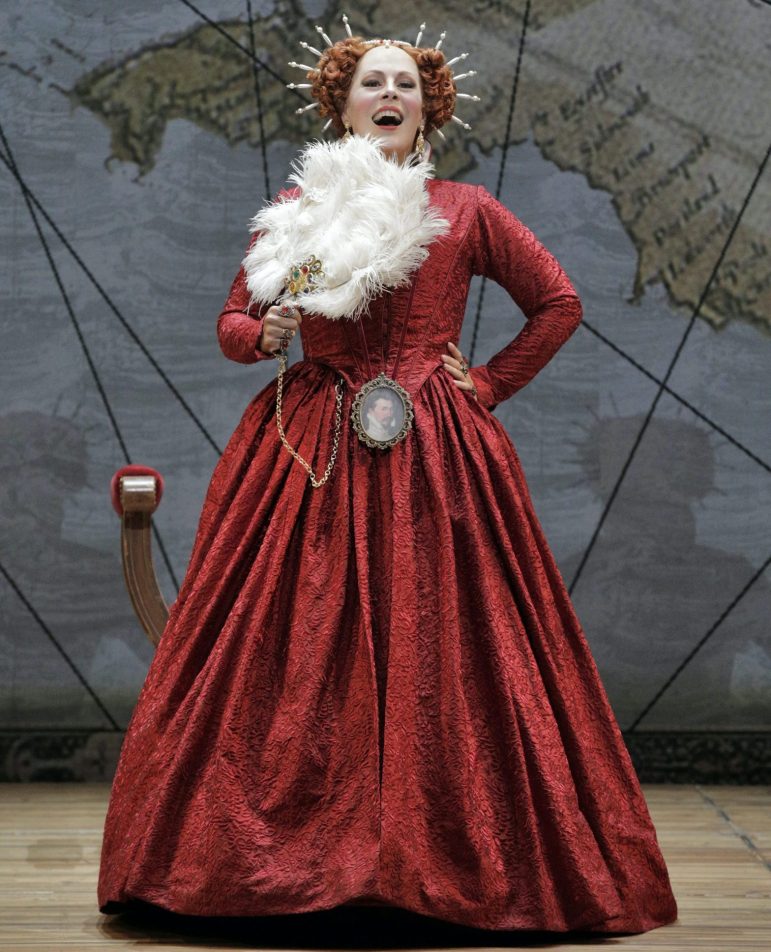 Love, betrayal – death? Uh-oh. There's trouble at the palace. Roberto Devereux, the Earl of Essex, has slipped back into England a tad too early after bumbling his military campaign against the rebellious Irish chieftains, and some of the nobles are pressuring Queen Elisabetta to invoke the dreaded "off-with-his-head" charge. However, the Queen is besotted with Devereux and desperate to find a way to get him off the hook. But, as usual in heavy-duty opera, there is a love triangle involved, and Devereux may be doomed in spite of his friendship with Lord Nottingham and his "in" with the queen.
Tune in anytime between 10 a.m. Saturday and midnight the following day to hear San Francisco Opera's 2018 production of Gaetano Donizetti's "Roberto Devereux," starring the formidable soprano Sondra Radvanovsky as the conflicted queen and tenor Russell Thomas as her erstwhile paramour. The stream is available free at sfopera.com. The opera is justly famous for the queen's gripping final aria, "Vivi, ingrato," and here is Radvanovsky herself singing an excerpt from it from a 2016 production at the New York Metropolitan Opera: https://youtu.be/uTn1dv0qkyU.
---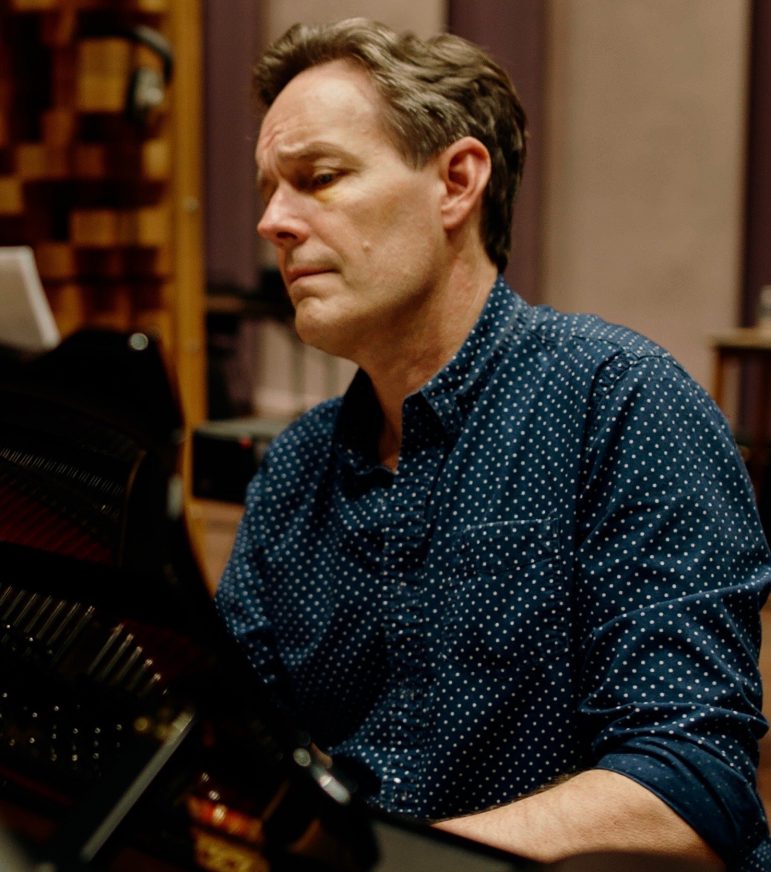 A triple treat: A national treasure San Francisco can call its own, composer Jake Heggie is known far and wide for the acclaimed modern operas "Dead Man Walking" and "Moby-Dick," among others. But he is also a skilled crafter of more intimate pieces for the human voice, and he has refashioned three of his works into chamber operas that Walnut Creek-based Festival Opera is presenting this weekend as a "Jake Heggie Triptych."
The universal desire for love and acceptance is the unifying theme for the individual works: "At the Statue of Venus" with Heggie at the piano, features soprano Carrie Hennessey as Rose, a young woman anxiously waiting in a museum to meet a blind date.
"Camille Claudel: Into the Fire" stars mezzo-soprano Diana Tash as the French sculptor whose career was eclipsed and whose life was thrown into upheaval by her romantic relationship with Auguste Rodin.
"For a Look or a Touch" stars the well-known performer (and Heggie's husband) Curt Branom and Festival Opera general director Zachary Gordin as Gad and Manfred, teenage lovers in Nazi-controlled Berlin who reconnect years later when the murdered Manfred's ghost revisits Gad and implores him to never forget their love.
Performance times are 7:30 p.m. Friday and 2 p.m. Sunday at the Hofmann Theatre in Walnut Creek's Lesher Center for the Arts. Find tickets, $45-$95, at festivalopera.org.
---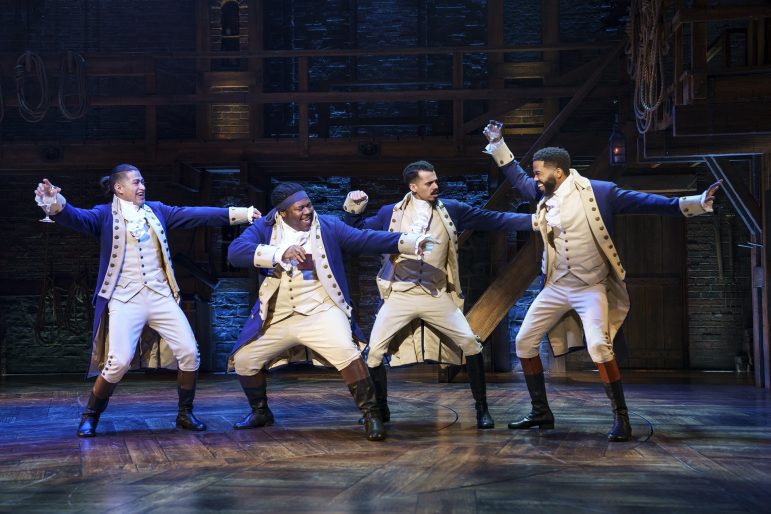 'Hamilton' returns: It was some 17 months ago, after the city of San Francisco had banned large gatherings of people in response to the growing pandemic, that Alexander Hamilton, George Washington, Aaron Burr, Thomas Jefferson and other American founders walked out of the Orpheum Theatre because their gig that night had just been scuttled. Most were expecting to be back in action within a couple of weeks. But it wasn't the first time a group of politicians had gotten it wrong.
We're talking about the characters of "Hamilton," of course. The Broadway blockbuster this week brought its game-changing take on American history back to the Orpheum Theatre for the first time since March 2020. Created by Lin-Manuel Miranda, who is now a household name because of the show, "Hamilton" incorporates an unusual score (for Broadway) that blends hip-hop, R&B and rock with traditional show tunes in its fast-paced, cheeky and irreverent retelling of America's origins, built around the legendary feud and gun duel between Hamilton and Burr. Part of the stunning effect is that nearly the entire cast — except for the foppish King George III — is played by actors of color.
It is a rollicking and at times touching affair that at the time of its closing was arguably the biggest show in town. Now it is back through Sept. 5. If you go, you'll need to show a proof of vaccination or negative COVID-19 test before entering. And masks are required throughout the performance.
Tickets range from $49 to $299, and there are daily lotteries for $10 seats. Go to www.broadwaysf.com. If you can't make it to the Orpheum, the tour hits San Jose's Center for the Performing Arts Oct. 12-31 ($89-$299; broadwaysanjose.com)
---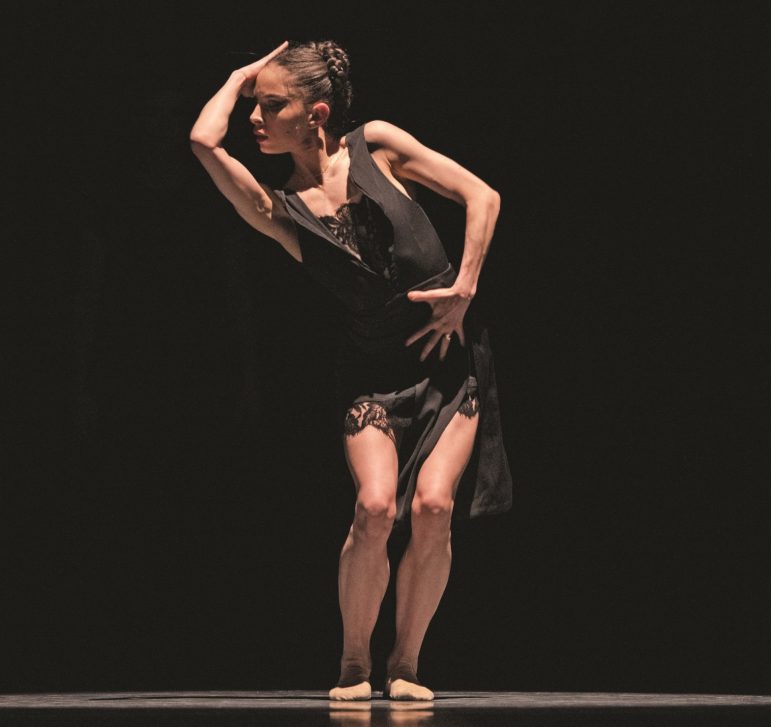 Ballet al fresco: San Francisco Ballet has said it was the first major arts company in America to shut down because of the pandemic, so one can only imagine how eager its dancers are to be back onstage entertaining a live audience. That happens this weekend, when the company ventures to Stanford University's Frost Amphitheater with a widely varying program in tow.
Two of the works in "Starry Nights: S.F. Ballet's Return to the Stage" are from Balanchine: "Serenade," set to Tchaikovsky's "Serenade for Strings in C" and considered the first ballet the Georgian choreographer created in America; and the challenging pas de deux "Tarantella."
Two works are by company artistic director Helgi Tomasson: "The Fifth Season," set to music by minimalist composer Karl Jenkins, and "Soirees Musicales," set to music by Benjamin Britten.
Rounding out the program is "For Pixie," a 2017 work by Australia-born, Bay Area-based choreographer Danielle Rowe, set to music by Nina Simone.
Performances are 7:30 p.m. Friday and Saturday; tickets are $50-$255. Attendees will need to show proof of vaccination or a negative COVID-19 test (within the last 72 hours). Go to live.stanford.edu for tickets and more information.
---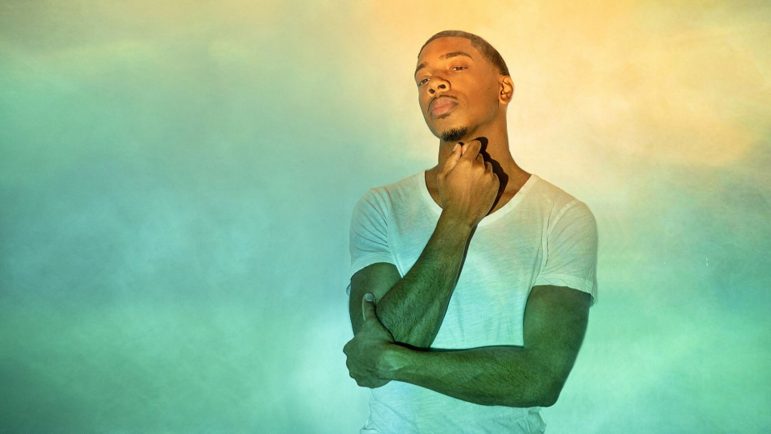 San Jose goes jazzy: San Jose Jazz's annual Summer Fest is one of the city's most beloved events, a touchstone of the warm-weather festival season in the heart of Silicon Valley. After missing 2020 because of the pandemic, the event returns this week slightly scaled down in size but still packed with an impressive and wide-ranging lineup of talented musicians who perform on stages and in theaters lining downtown San Jose's Plaza de Cesar Chavez.
Performers include hip-hop star and actor Common, R&B icons Morris Day and The Time, Bay Area favorite Pete Escovedo, soul/R&B singer Goapele, Latin/hip-hop band Ozomatli, Bay Area guitar ace Mimi Fox, classic gospel group Sons of the Soul Revivers, up-and-coming pianist Christian Sands and the popular local outfit 7th Street Big Band. And in true festival style, all kinds of tasty food and drink offerings are available around the plaza.
Music starts at 5 p.m. Friday, 2 p.m. Saturday and noon Sunday. Proof of vaccination or negative COVID test within 72 hours of arrival is required for those who plan to enter an indoor venue. Masks are required for any indoor event. Three-day passes cost $105-$500 ($30 for kids ages 5-12), and daily passes are $35-$190 ($10 for kids ages 5-12). Go to sanjosejazz.org.