The Bay Area is a hub of artistic expression, attracting artists, writers and musicians from around the globe to live, work and create. We highlight some of the offerings here.
---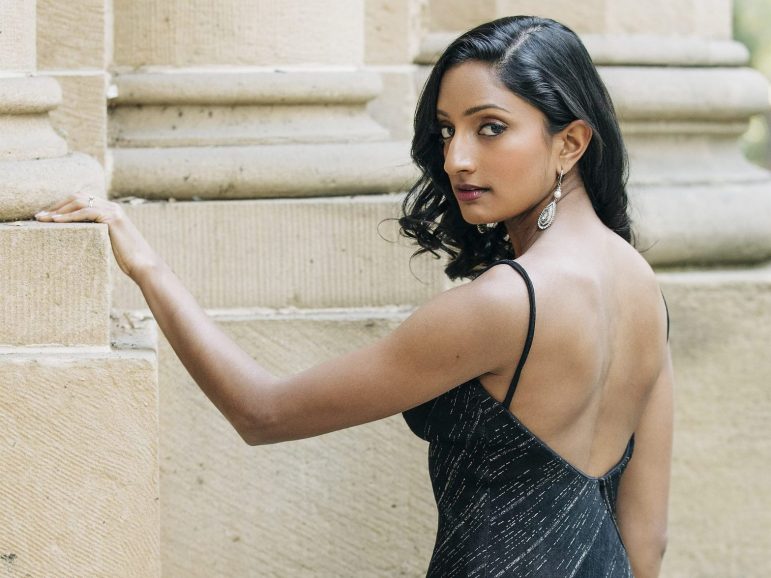 More Maya, please: An open-air concert in a lovely setting in the late afternoon? Sounds good to us, even if we have to don face masks and attest to our vaccinations in order to attend. But it's worth it, especially when the scheduled performer is the lovely soprano Maya Kherani.
The resident artist at Opera San José will be singing in two "Un Fête Baroque" recitals in the courtyard of the historic California Theatre on Sunday; the first at 3:30 p.m., followed by another at 5:30 p.m. Her program is steeped in music ranging from the late Renaissance to the high Baroque, including selections by George Frederic Handel and Henry Purcell.
General admission tickets are $55, which includes a tax-deductible donation, or splurge for the special "VIP Experience" for $95 (for the 5:30 p.m. recital only), which includes a wine reception and the opportunity to mingle with the artist and her accompanying instrumentalists. Register at operasj.org, and treat yourself to a clip of Kherani singing an appealing work by Purcell here: youtu.be/h4N77fy2EVM.
---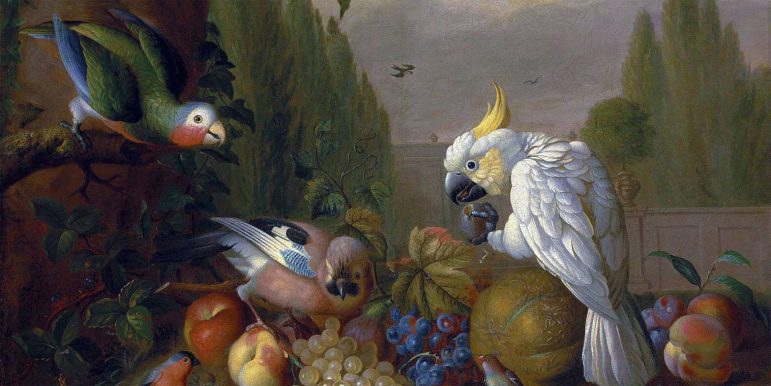 Back to Bach, but later: There's nary an itty bit of Bach to be heard as Jeffrey Thomas and his American Bach Soloists close out their annual weeklong summer festival Saturday night at the Herbst Theatre in San Francisco (though the composer was amply represented in the preceding concerts). Instead, the venerable early music ensemble is celebrating the world of birds and flowers in a "Garden of Harmony" concert chock-full of selections from other Baroque composers in communion with nature.
William Williams' sonata "In Imitation of Birds" opens the program, which also includes George Frideric Handel's organ concerto, "The Cuckoo & the Nightingale," and José de Herrando's sonata, "The Garden of Aranjuez in Spring." Another highlight will be soprano Nola Richardson's renditions of Robert Johnson's "Hark! hark! the Lark!" and "Have you seen the bright lily grow?" The concert will come to a rousing conclusion with violinist Rachell Ellen Wong soloing on Antonio Vivaldi's concerto in A major for violin and harpsichord, "The Nightingale."
Tickets are $25-$150 at americanbach.org or (800) 595-4849. The concert starts at 7 p.m.; COVID-19 protocols will be in place.
---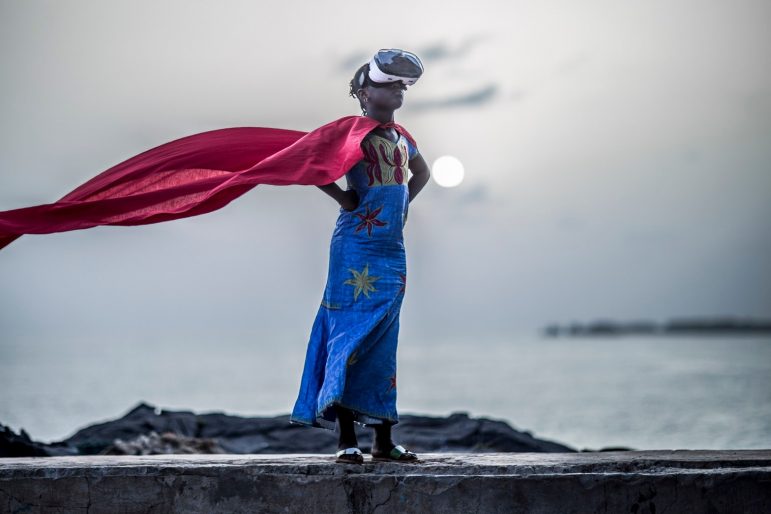 The future is now: The Oakland Museum of California reopened several weeks ago but this weekend marks the debut of its first new exhibition since the pandemic — and it's a doozy. "Mothership: Voyage into Afrofuturism" explores the artistic and cultural movement coined in the 1990s that embraces literature, science fiction, music, art, politics, history and technology as seen through an Afrocentric lens.
Some of the artists affiliated with the movement include famed sci-fi author Octavia E. Butler, known for her influential observations on the relationship between race, sex, and power; artists ranging from Jean-Michel Basquiat to Olalekan Jeyifous; and musicians extending from groundbreakers like jazz legend Sun Ra and funk's founding father George Clinton to contemporary artists such as Janelle Monáe.
The exhibit, opening Saturday, includes paintings, sculptures, videos and other memorabilia touching on Afrofuturism and a variety of related issues: feminism, the Black Lives Matter movement and economic inequality. Visitors will also find an Oscar-winning costume from the 2018 "Black Panther" movie, which many credit for reviving the Afrofuturism movement, as well as a re-creation of George Clinton's iconic "Mothership," a spaceship stage prop which was a key element of his "P-Funk Earth Tour" concerts in the late 1970s.
The provocative exhibit opens Saturday at OMCA, which is currently open 11 a.m.-5 p.m., Friday through Sunday. The museum has a variety of COVID safety precautions in effect, including timed-entry reservations. Admission is $5 in addition to the general entrance fee ($7-$16). Go to museumca.org for tickets and more information.
---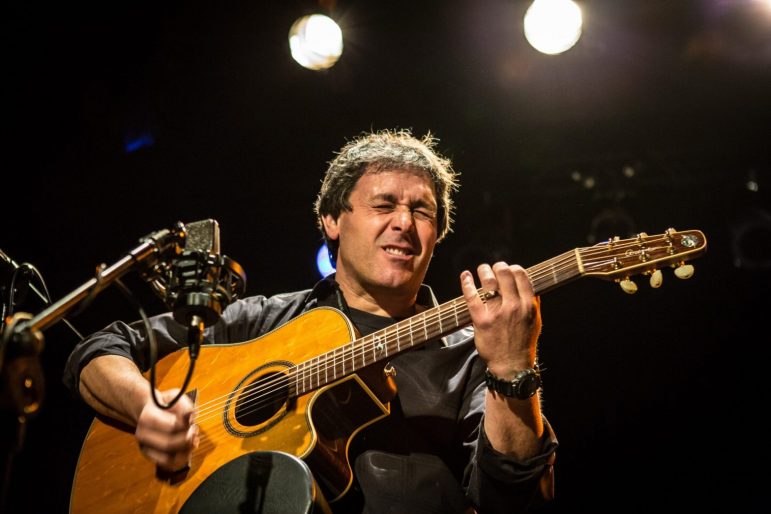 Fretboard fireworks: Berkeley's Freight & Salvage reopens for live-audience shows this weekend and fans of great guitar playing will want to take note. On Saturday, two different, but equally impressive, Bay Area musicians will share the stage.
Peppino D'Agostino is best known for his dazzling fingerpicking that touches on everything from American bluegrass to Spanish and Mediterranean styles. He's paired with longtime friend and collaborator Gyan Riley, son of minimalist composer Terry Riley, whose musical roots touch on everything from Indian and African styles to jazz and classical.
During the pandemic, Riley worked with a handful of other isolated musicians to record the album "Shelter in Space." On Saturday, each guitarist will perform a solo set before coming together for a finale of several songs.
Even though the Freight is returning to live-audience shows, it is doing so cautiously. The venue will be limited to 50-percent capacity, and concertgoers will need to provide proof of vaccination and wear a mask while inside. Tickets are $22-$24, $12 for students and youths 12 and under. Go to thefreight.org for tickets and more information.
---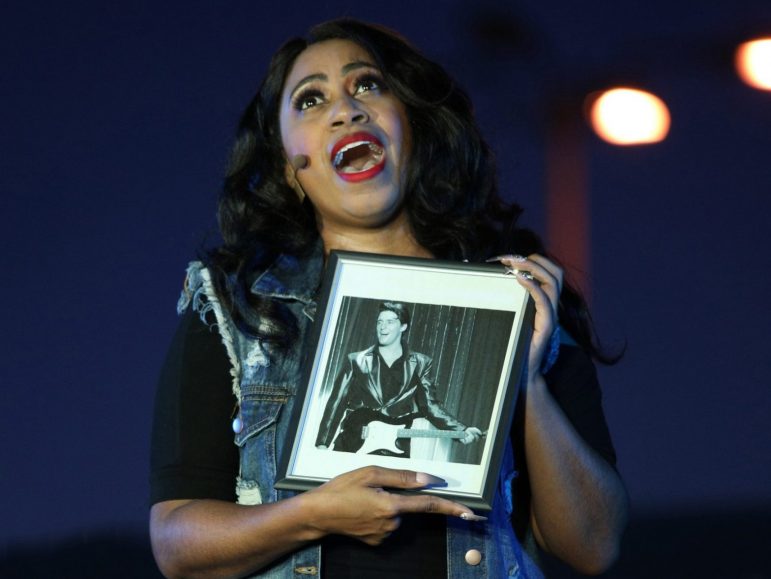 Theater alfresco: The Bay Area's summer theater season has taken a COVID uppercut to the jaw this year but is by no means down for the count. Cal Shakes has trimmed its schedule but will offer one show, "The Winter's Tale," in September. In the meantime, the company has made its stage available to everything from opera to stand-up comedy.
The San Francisco Mime Troupe is offering a variety of politically-minded streaming shows all summer. San Francisco Shakespeare Festival is staging the Bard's "Pericles: Prince of Tyre" in four chapters, the first three being offered online and the fourth performed in several Bay Area parks beginning Sept. 4. Meanwhile, Santa Cruz Shakespeare Company has opened its season of live performances with two productions — "RII," an adaptation of "Richard II," and "The Agitators," about the relationship between Frederick Douglass and Susan B. Anthony — at DeLaveaga Park in Santa Cruz.
The shows run in a revolving schedule through Aug. 29 ($22-$66; santacruzshakespeare.org). In Sonoma, Transcendence Theatre Company is offering its popular annual "Broadway Under the Stars" musical revue (being billed as "Road Trip!") at Jack London Historic State Park, Aug. 6-29 ($49-$129; transcendencetheatre.org). And Woodminster Summer Musicals this weekend opens a production of "I Do! I Do!" The musical about marriage runs Aug. 6-22 at Joaquin Miller Park in the Oakland Hills ($20-$40; woodminster.com).