The Bombers tore through the Piedmont softball league playoffs, winning three games and beating the venerable Muffintops 7-1 in the championship game on August 6.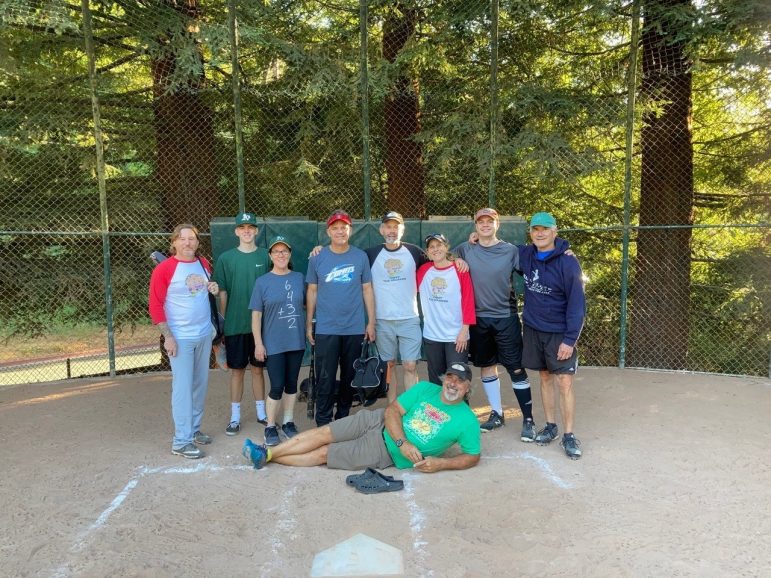 Prior to the finals, the Bombers vanquished Game of Throws and the top-seeded Beach Bums. The Muffintops beat Saints and Sinners to reach the title game.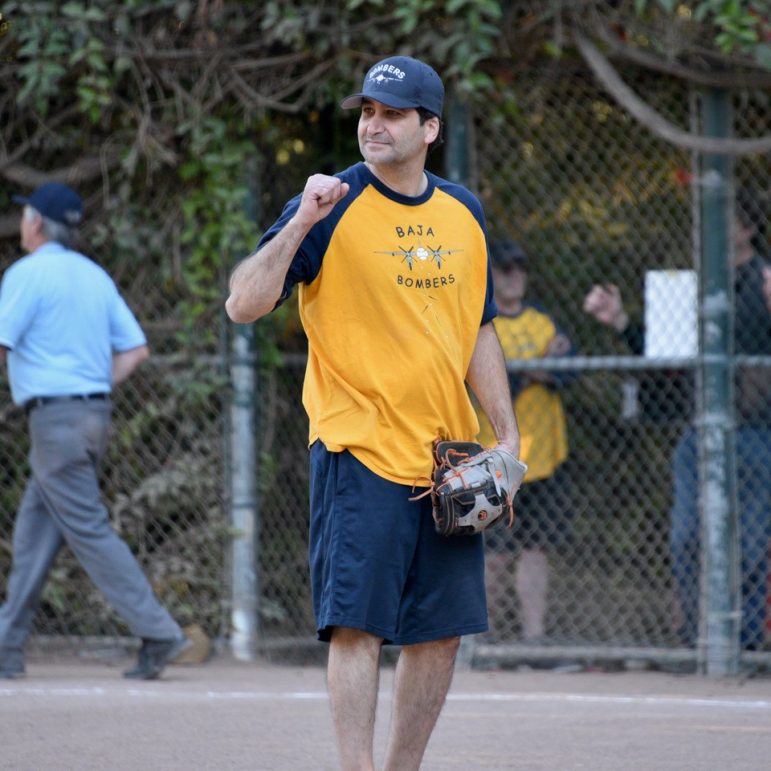 The Bombers left no doubt as to which team deserved the crown. They scored three runs in the top of the first inning. Pitcher Shlomi Ronen cut down a Muffintop rally in the bottom of the 1st when he snagged a line drive off the bat of Dawn Pieper and doubled a runner off first. Bomber Casey Hellman homered to make the score 4-0, and he flashed the leather at short, making several tough plays look easy.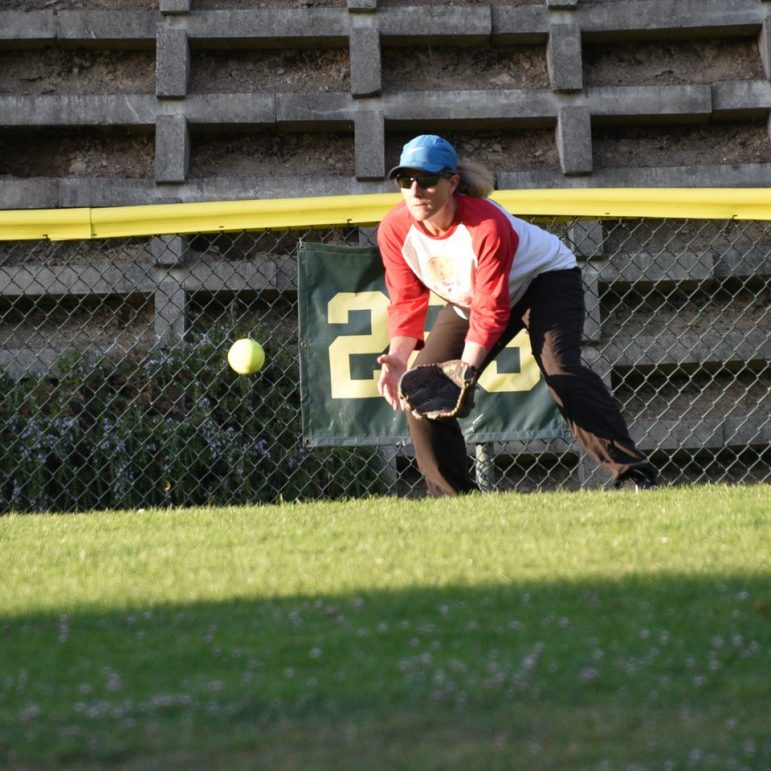 The Muffintops finally scored a run in the 6th, but it was too little too late.
The Bombers received their championship t-shirts from Rec Department staff Nate Wilson and Jake Hart.