One more reported case this week brings Piedmont to 200, per the Alameda County COVID-19 dashboard on Friday, July 30.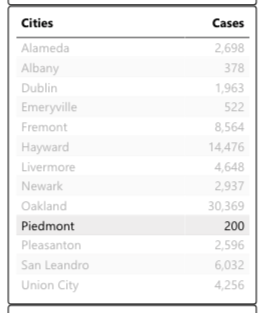 The CDC on Friday confirmed that the delta variant of the coronavirus is extremely contagious, can be spread even by fully vaccinated people and is causing more breakthrough infections than anticipated, according to a report released Friday that tracked breakthrough infections in large gatherings in Massachusetts this July. ( Read the reporting by the San Francisco Chronicle, July 30, HERE)
Piedmont's vaccination rates remain high with over 99 percent receiving at least one dose and almost 86 percent fully vaccinated :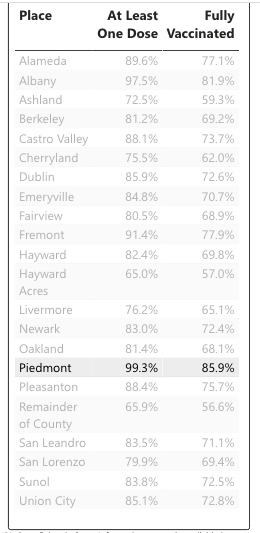 Currently Alameda County recommends, but does not mandate, that people mask up indoors, whether or not they are vaccinated, but that could change as county health departments assess the new CDC data.