Piedmont cases jumped by three over the weekend, from 196 on Friday to 199 on Tuesday.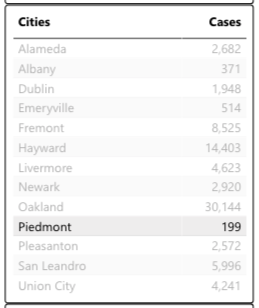 On Tuesday the CDC recommended that vaccinated people wear masks indoors in areas of "substantial" and "high" COVID-19 spread. Four Bay Area counties — San Francisco, Alameda, Contra Costa and Solano — are classified as areas of "high" transmission and the other five — Santa Clara, San Mateo, Marin, Sonoma, Napa — are classified as areas of "substantial" transmission. Masking is currently recommended but not required in every Bay Area county except Solano. (See SF Gate July 27)
The CDC director also said on Tuesday that they are seeing new data that indicate fully vaccinated people can catch and spread the Delta variant and they are working to collect more information about breakthrough infections. (CNN, July 27)
Cases in Alameda County continue to rise sharply as the delta variant spreads throughout the state and country.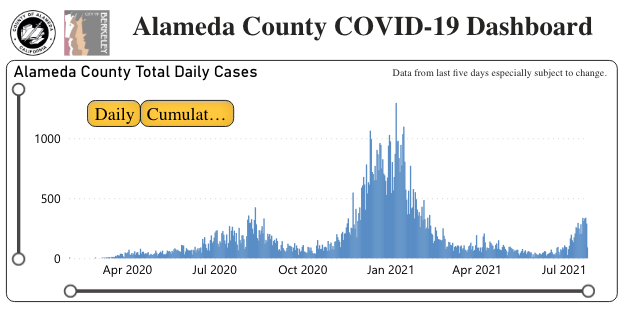 Piedmont's vaccination rate remained unchanged: 99% for first dose, and over 85% for fully vaccinated: