It takes a lot to keep people away from the War Memorial Opera House, whose audiences have been known to brave torrential San Francisco weather just to see a show. Unfortunately, the pandemic wouldn't disappear as easily as thundering clouds.
The San Francisco Ballet had just opened its production of the George Balanchine-choreographed "A Midsummer Night's Dream" when lockdown orders went into effect in March 2020. Since then, the only way to experience the company's work was to stream productions (archival shows and new short films) through its official site.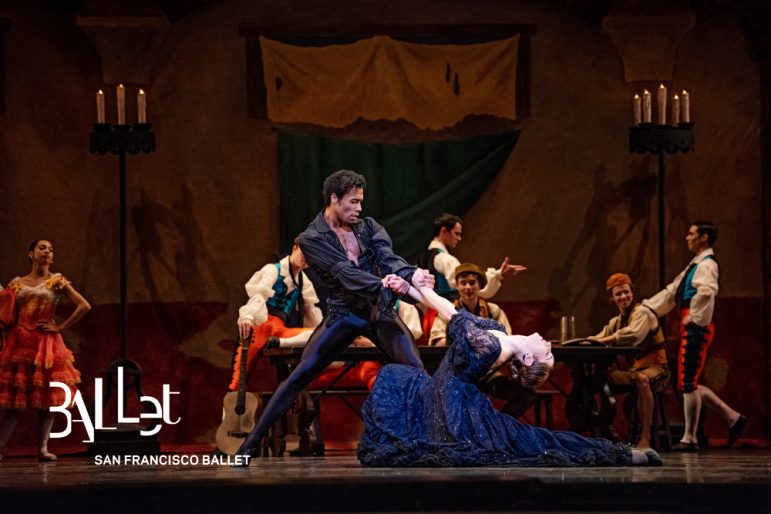 After a year-and-a-half of digital dance, the Ballet is ready to perform in person again. Before the company returns to the War Memorial, it'll head down to Stanford University — the first time the company has visited in half-a-century — to perform the appropriately named "Starry Nights: S.F. Ballet's Return to the Stage."
"We are thrilled to perform at Frost Amphitheater after many months of on-screen dance," says S.F. Ballet artistic director Helgi Tomasson. "'Starry Nights' is a celebration of our dancers' resilience and a symbol of gratitude to the community that has ushered us through this remarkable time. It is time for us to be back onstage, under the stars, doing what we do best."
The five-piece show will run for two nights at the university's Frost Amphitheater. The pieces include Tchaikovsky's "Serenade," Louis Gottschalk's "Tarantella" (both featuring Balanchine choreography), "For Pixie" (featuring the music of Nina Simone and choreography by Danielle Rowe), Benjamin Britten's "Soirées Musicales" and Karl Jenkins' "The Fifth Season."
The latter two pieces feature choreography by Tomasson. When the company returns to live performances at the Opera House in January, it will be for its 37th and final season under Tomasson's tenure as its artistic director. The Icelandic-born choreographer took the reins of the company in 1985, elevating its work to near-universal acclaim and repute.
Although his successor has yet to be named, and the pandemic delayed the company's live return, Tomasson looks back fondly on the work he's done over the past three decades.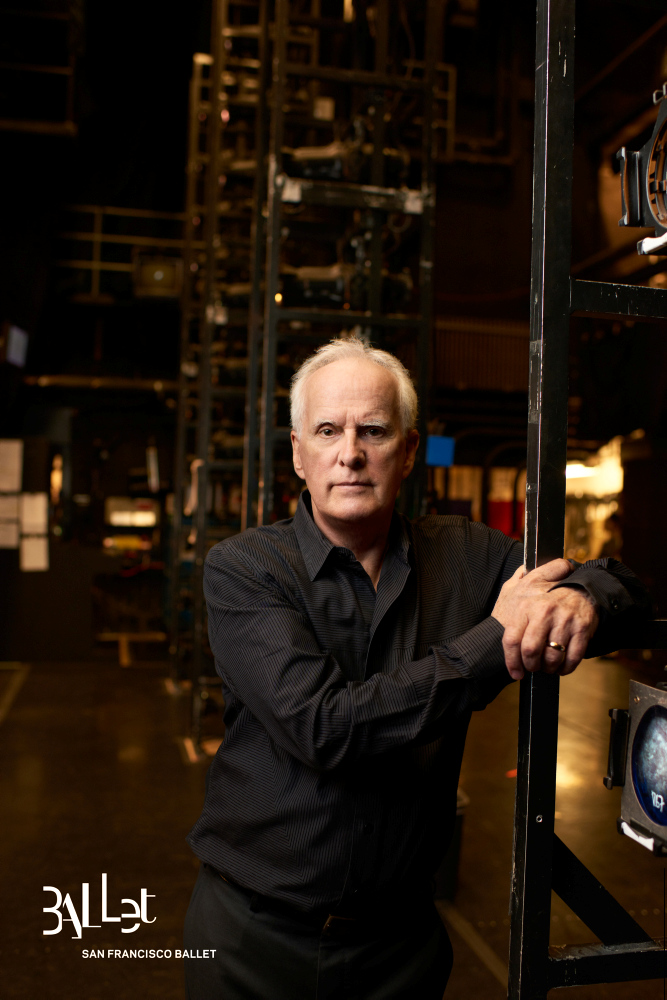 "I never could have imagined that my final years with the company would be marked by such hardship in the world," he said. "True to my expectations, however, the dancers have remained dedicated to their art and are working to make the upcoming season one of celebration and fanfare. It's a season of world premieres, two company premieres, beloved story ballets and a handful of ballets that I've created [at] the company throughout my tenure. It's a perfect season to tie off this 37-year career at S.F. Ballet, and to look forward to what's to come for the company."
The upcoming season will feature an eclectic collection of new works and revived classics, including Tomasson's own "Harmony" (choreographed during the pandemic), Cathy Marston's "Mrs. Robinson" and revivals of "Trio," "Caprice" and "Don Quixote." Further works will include Balanchine's "Symphony in C," Jerome Robbins' "In the Night" and a William Forsythe revival of "Swan Lake," among others.
Outgoing Ballet executive director Kelly Tweeddale echoes Tomasson's sentiments.
"Helgi has planned a seven-program season to ensure we have the ability to adjust our performances should additional protocols be necessary. The repertory has been chosen to assure the maximum ability to rehearse, produce and perform as we reopen," Tweeddale says. "We have a lot to celebrate in 2022: the commitment of our entire community to get us this far, the ability to keep our artists in the creative mode during the darkest of times, the almost four decades-long tenure of Helgi Tomasson in his final celebratory season with San Francisco Ballet and being reunited with our audiences, without whom we could not exist."
* "Starry Nights: S.F. Ballet's Return to the Stage" runs for two nights — Aug. 13 and 14 — 7:30 p.m. at the Frost Amphitheater at Stanford University. Tickets range from $50-$225. https://www.sfballet.org/calendar/starry-nights-sf-ballets-return-to-the-stage/