The Wellness Center Support Committee is excited to announce the second annual Walk for Wellness, the largest yearly fundraiser for PUSD's Wellness Center. We hope you will join us in our efforts to prioritize the mental health and well-being of our students at this challenging and stressful time. The combination of a global pandemic, civil unrest, political discord and school closures has increased the anxiety level of many of our students over the past year. Your support will help us ensure that our students receive the mental health services they need.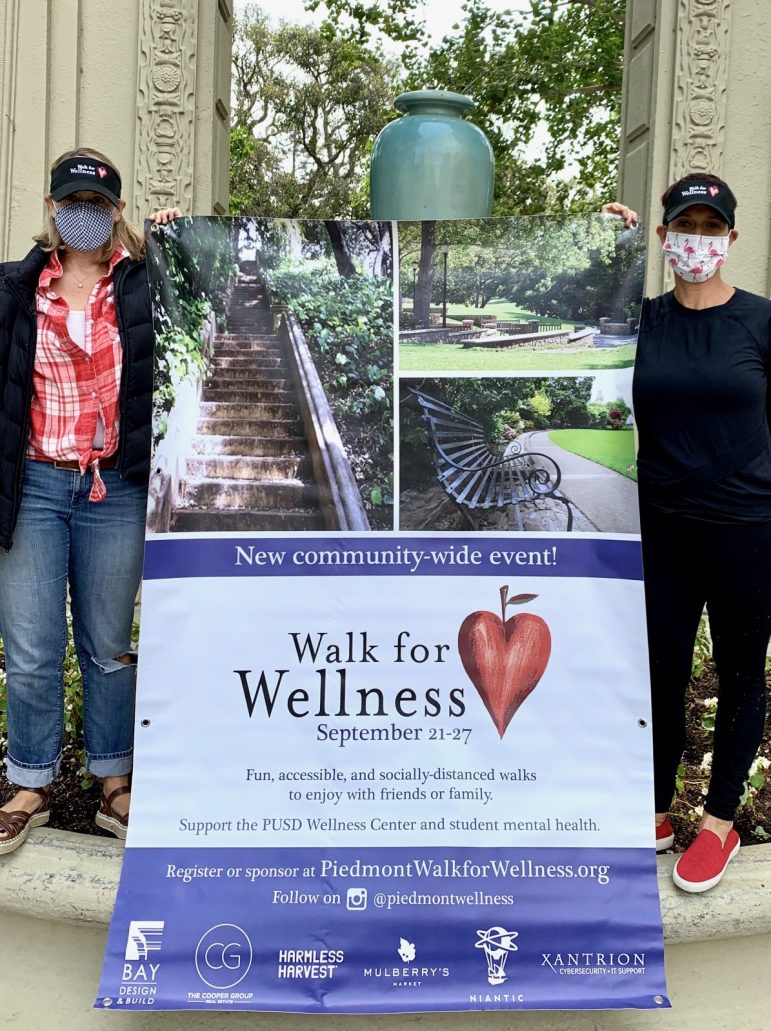 Walk for Wellness 2021 will be an accessible, inclusive and socially-distanced event held September 20-26, and will be open to the entire Piedmont community.
We invite you to show your support for the Wellness Center by becoming a family sponsor of this important event. All family sponsorships will be recognized on the Walk for Wellness website and include event registration for your household. Many sponsorship levels are available starting at $500, and the funds raised will go toward the Wellness Center's mission of helping middle and high school students manage emotional and social challenges including stress, depression, grief, relationship conflicts, and substance use concerns. Please see the latest article in the Exedra to read about all the ways the Wellness Center has supported our students this past year.
To purchase a sponsorship and show your support, please visit www.piedmontwalkforwellness.org. If you prefer to pay by check, please make it out to PEF, write "Wellness" in the memo line, and mail it to PEF, 401 Highland Ave., Piedmont CA 94611.
Please join us as we work to bring student mental health to the forefront of our community's attention.
With gratitude,
Nicki Gilbert & KeriAnne Hohener, Walk for Wellness 2021 Co-Chairs
Cortney Allen & Rebecca Thornborrow, Walk for Wellness 2021 Family Sponsor Leads and Wellness Center Support Committee Co-Chairs
Dana Lung & Sara Valkonen, Walk for Wellness 2021 Corporate Sponsor Leads

---
SEE RELATED