Above: The 18U CCU Team finished 1st in Elite Platinum division of the Junior Olympics. Piedmont resident Charlie Saunders (top row, third from left ) is entering his senior year at De La Salle High School.   

Below:  Piedmont's Ezra Trost, fourth player back row (left to right), played on CCU's 16U team drawing from schools in the East and North Bay. The team finished 39th in the competitive Gold Division. Ezra will play goalie in the fall for Marin Academy High School as a sophomore.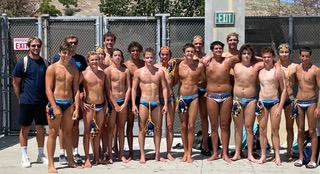 Below: Piedmont's George Saunders, front left in photo, played on a CCU 12U team that placed 11th in the competitive Gold Division. George will attend Piedmont Middle School as a 6th grader in the fall.