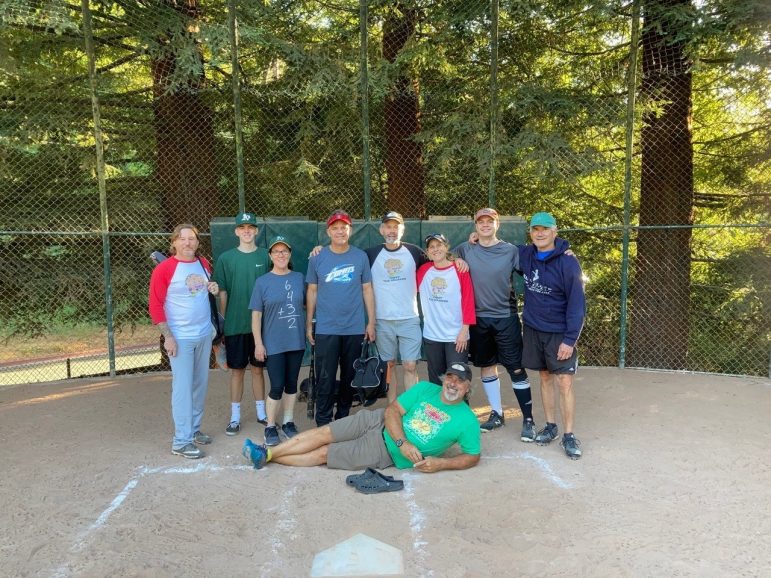 After a 2020 season cancelled due to Covid-19, co-ed softball returned to Piedmont in late June.
The 2021 season features five teams: Baja Bombers, Beach Bums, Game of Throws, Muffintops, and Saints and Sinners.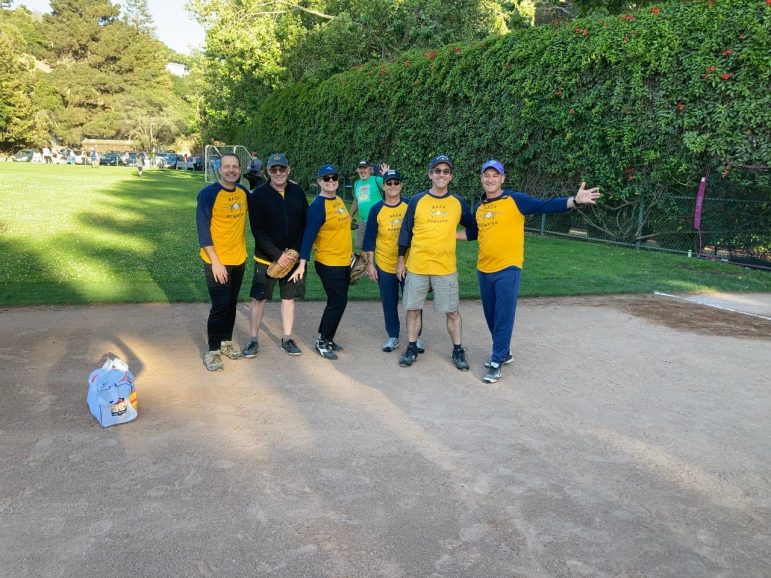 Games are played at Coaches field on Mondays, Wednesdays, and Fridays. The first game each night starts at 6PM, with the second starting at 7:15.
On July 7, Saints and Sinners hosted the Muffintops in game 1. S&S led 3-2 entering the last inning, but the Tops staged a furious rally to push the tying run across. The defense held in the bottom of the 7th, and the game ended tied at 3-3.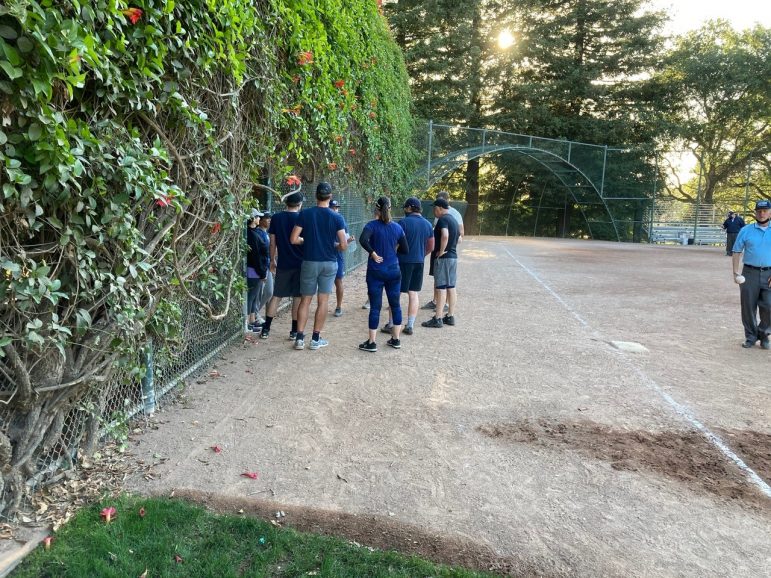 The Bombers hosted the Bums in the nightcap, and the visitors squeaked out a 3-2 win.
On July 9, the Muffintops play Game of Throws and Saints and Sinners play the Beach Bums.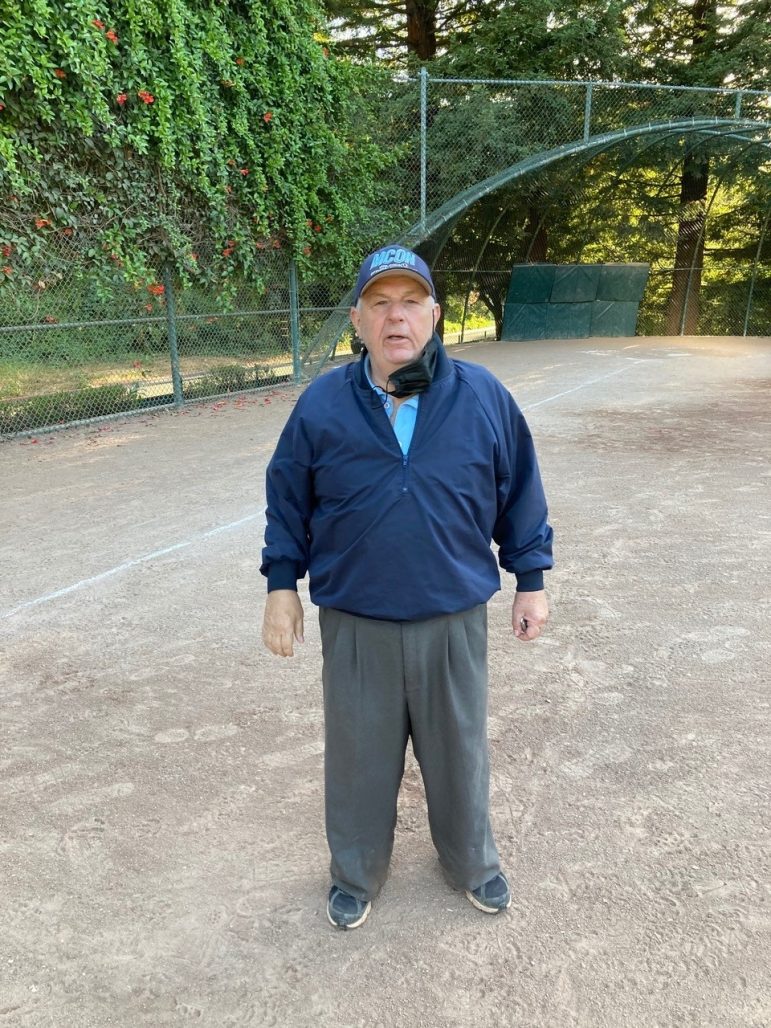 The league is organized by the Piedmont Recreation Department. Rec staff prepare the field before games and keep score. Professional umpires run the games.