A comedy/drama set in Yosemite that costars a Danville native and a Sundance award-winner that plumbs science and immigration/migration issues are the headliners in this week's Pass the Remote.
We also spotlight five additional features that are worth watching in the final weekend of the San Francisco Jewish Film Festival.
---
The bittersweet comedy/drama "Ride the Eagle" reminds us life is terribly fragile and unpredictable. That's not a revolutionary concept by any means, but director and cowriter Trent O'Donnell gives the worthy message about living in the present and making amends with our past some edge, courtesy of his cowriting partner and star, Jake Johnson.
The "New Girl" star specializes in sarcastic "lost boys" and the role of a struggling musician fits him snugly. Johnson plays Leif, an L.A. hanger-on who returns to his dead mother's cabin in the Yosemite woods after he's booted from the band he's in. Once there, he plays a VHS tape from his mom in which she asks him to complete a series of weird tasks in order to inherit her lovely home.
As you'd expect, Leif moans and groans about it and then decides to go for it, a process that leads him to respect, even feel love for, his flawed but caring New Age mom (Susan Sarandon). The to-do checklist also finds Leif flirting again with a sassy ex, played with just the right touch by "The Good Place's" D'Arcy Carden, who grew up in Danville, and then confronting a grouchy neighbor (J.K. Simmons). Those are the film's best moments.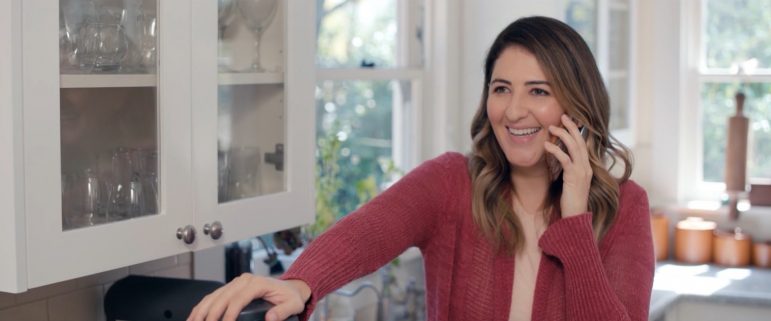 "Eagle" doesn't exactly soar all the time, but it does earn its wings by telling a heartfelt story with a nimble cast and an abundance of Yosemite eye candy. (Available for rental Friday on various platforms)
---
If you're looking for something that's meaty and metaphorical to gnaw on, beeline to the Berkeley Art Museum and Pacific Film Archive's streaming platform for the Bay Area-exclusive release of the Sundance award-winner "Son of Monarchs." You'll be putting those brain cells to brisk work while watching Alexis Gambis' esoteric but worthy indie that wraps into its narrative bundle CRISPR gene-editing technology along with issues addressing cultural identity and immigration. Heady matters indeed.
But the French Venezuelan filmmaker's intriguing experimental drama works most of the time, and as a bonus, it's stunningly filmed. Tenoch Huerta Mejía juggles the material ably, playing a New York biologist who returns to his homeland in Michoacán, Mexico, for his grandmother's funeral. Once there, he gets more in touch with his cultural identity. (A discussion between Gambis and UC Berkeley doctoral student Aaron Pomerantz — who provided images of a developing butterfly chrysalis that's part of the film — will be posted.
The film and conversation are available starting Friday at https://bampfa.org/event/son-monarchs)
---
Five to see at the SF Jewish Film Festival
The San Francisco Jewish Film Festival wraps up this weekend so there's still time to check out some goodies. Here are short takes on five of the more notable films.
---
"Neighbours": Director/writer Mano Khalil shows a deft touch in imagining what life is like for a curious 6-year-old dealing with a militant new teacher in an '80s-era Syrian village situated on the tense borderline with Turkey. As the young Sero, child actor Serhed Khalil will break your heart. "Neighbours" is a moving and lovely story that says so much about learned hostility and hatred. But it's not always tragic; there are ample amounts of delightful humor in this beautiful epic, my favorite film in the fest. (Available only to Bay Area audiences: https://jfi.org/films-events/events-and-screenings/nieghbours)
---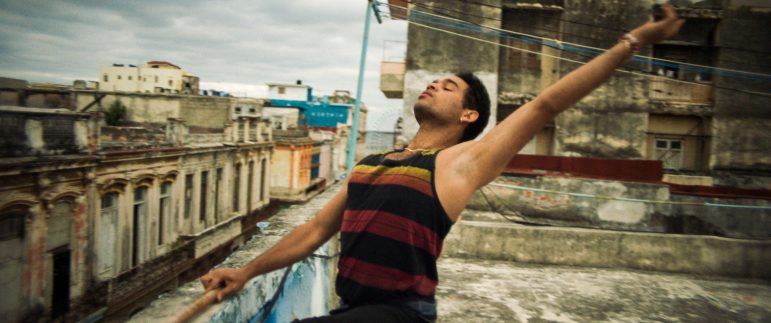 "Sin La Habana": Handsome but temperamental dancer Leonardo (Yonah Acosta Gonzalez) wants out of Cuba pronto, as does his girlfriend Sara (Evelyn O'Farrill). They cook up a devious plan for him to romance an Iranian-Canadian (Aki Yaghoubi) so he can nab papers. Complications naturally arise in Kaveh Nabatian's character study, which addresses the tangled issues of immigration but doesn't have any character to really root for. (https://jfi.org/films-events/events-and-screenings/sin-la-habana)
---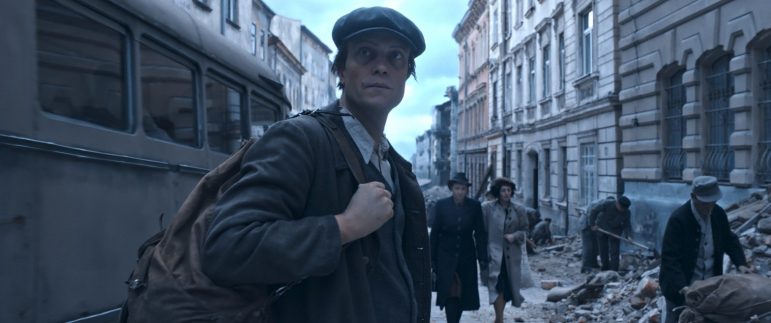 "Plan A": In this volatile, violent thriller that's based on actual events, a rogue group of Holocaust survivors in 1945 attempt to get back at the Nazis as well as those who enabled them by pumping poison into Germany's water system. August Diehl is effective as an infiltrator who knows all too well about the evil Nazis have done as well as those who turned Jews in. It's extremely well-directed by Doron and Yoav Paz, but a screenwriting trick late in the game does them and the film no favors. "Plan A" is the closing-night film. (It is only available to Bay Area viewers: https://jfi.org/films-events/events-and-screenings/plan-a)
---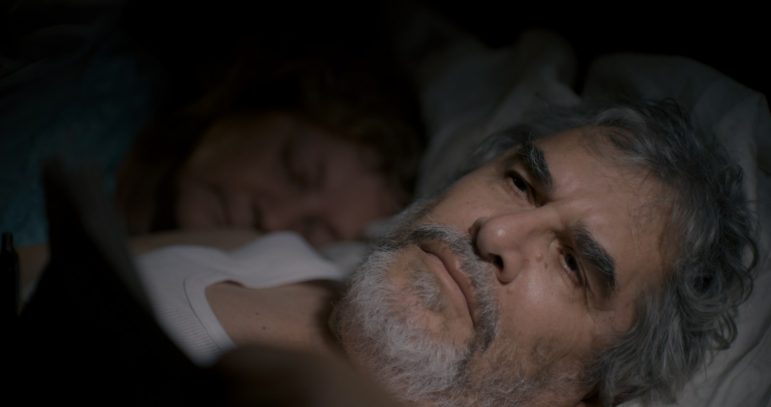 "Africa": Fact and fiction interweave in filmmaker Oren Gerner's provocative drama wherein 68-year-old Meir (Meir Gerner, the filmmaker's dad) turns into an ostracizing curmudgeon who lashes out because of his fears that he doesn't matter any more. It's short and packs a big punch. (https://jfi.org/sfjff-2021/film-guide/africa)
---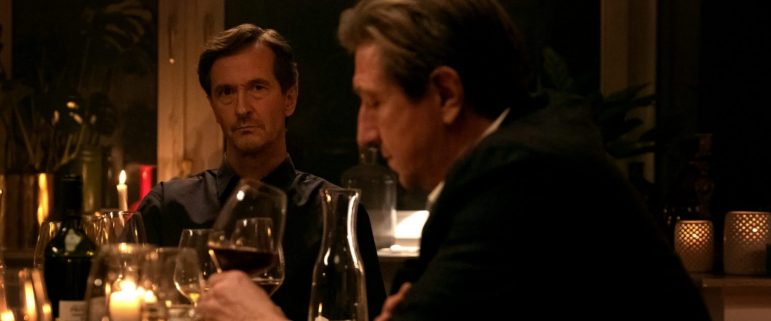 "Powder Keg": In this taut, thoughtful thriller from acclaimed Danish filmmaker Ole Christian Madsen, the 2015 terrorist attack in Copenhagen gets dramatized with the focus put on the victims and the survivors in the attack. The acting couldn't be finer. Nikolaj Coster-Waldau of "Game of Thrones" as an officer dealing with his own physical and psychological problems, Lars Brygmann as a frustrated documentary filmmaker and Jakob Oftebro as a security guard are all outstanding. (https://jfi.org/sfjff-2021/film-guide/powder-keg)