This week, Pass the Remote is celebrating both Independence Day and the spirit of independent filmmaking. We checked in with the Northern California filmmakers behind this Friday's streaming and in-theater release "First Date." We had chatted them up just before "Date" debuted earlier in the year at the Sundance Film Festival.
The path that co-directors/co-writers Manuel Crosby and Darren Knapp followed in making their first narrative film together serves as testament to the ingenuity and the creativity needed to pull off a low-budget feature.
"First Date" defied the conventional rules of the indie filmmaking process, shooting over a long stretch of time rather than an abbreviated schedule to help minimize the costs.
That longer approach paid off. "First Date" is a hilarious genre mashup of Robert Rodriguez, Quentin Tarantino and John Hughes films in which a shy teen (Tyson Brown) buys a car that harbors a dangerous, illicit past. He and his date (Shelby Duclos) get ensnared in a huge drug deal involving crackpots with guns and varying degrees of brain power.
The film was shot from late 2018 and through 2019 in Valley Springs, where best buddies Crosby and Knapp grew up and hit it off when they met while Crosby was volunteering at Calaveras County Public Access Television. Both have worked on numerous film projects since.
During the shoot, Crosby continued to work in Tahoe doing freelance film work while Knapp kept his job cutting meat at a grocery store. With a large cast of 30, corralling everyone meant that some shoots were hard to pin down because of various work schedules.
But because neither filmmaker was independently wealthy, maintaining an income was essential to getting it done.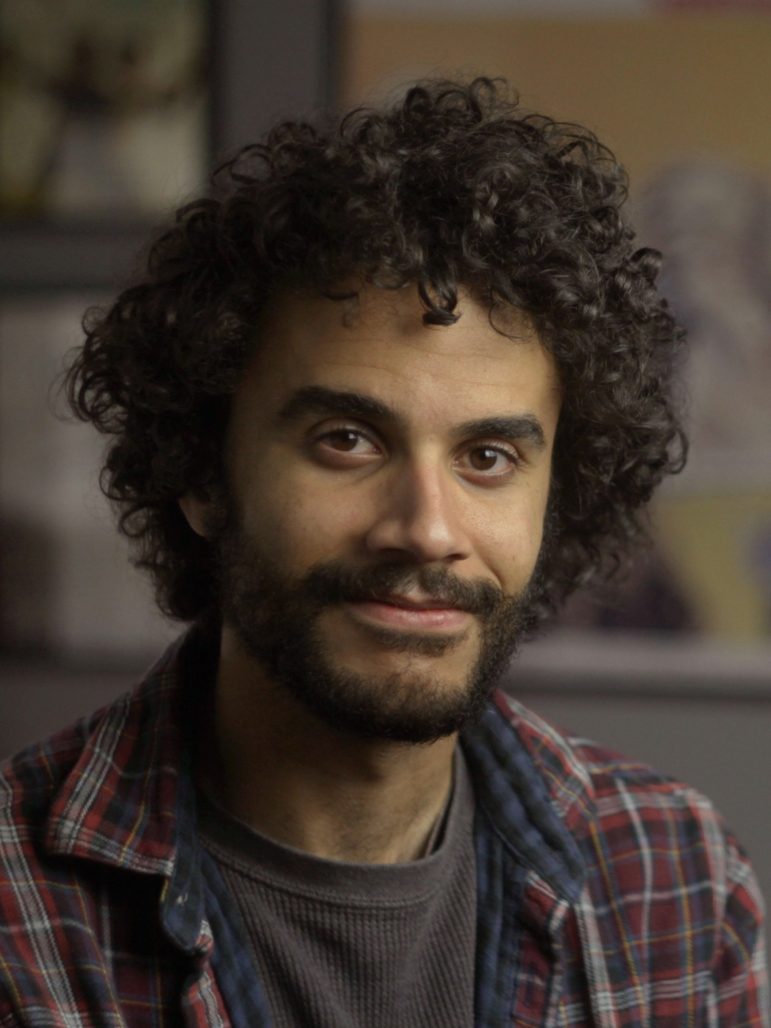 "We decided that instead of quitting our jobs, let's just plan to shoot on days off or here and there when we can take a week off or days off to do a block of shooting," Crosby says. "Scheduling it was kind of difficult with 30 actors who all lived about an hour by car. Sometimes, we'd shoot after someone got off work."
With producers raising funds, the first scenes that got shot involved less action and set pieces. The beaten-down car — a '65 Chrysler — that is essential to the plot didn't even get purchased until two months into the shoot. And the climatic (and violent) showdown was one of the last done.
Essential in getting the film into festivals and now in theaters was the support from Lucky McKee, genre director of "May" and "The Woods." He, too, grew up in Valley Springs in Calaveras County. And the film is full of regional talent, including actor/producer Brandon Kraus and actor/singer Keldamuzik from San Jose.
Once McKee saw the first cut, he immediately jumped aboard and said — as Crosby recalls — "Let's get this thing finished at the highest level."
That collaboration led to further fine-tuning. Once the film was completed producers along with Crosby and Knapp submitted "First Date" for consideration in the Midnight Madness section at the Toronto International Film Festival. They received the nicest rejection letter back, and a sincere vow to let other festivals know about "First Date." (Because of a winnowed-down festival due to the pandemic, the Midnight Madness program at Toronto featured only four films).
From there, Crosby and Knapp submitted their film to the Sundance Film Festival.
To their delight, it landed in the NEXT program of what was a mostly online film festival. But "First Date" did have a sold-out drive-in screening via the Roxie Theater in San Francisco.
"It's pretty unreal," Crosby says about having their first narrative feature premiere at Sundance.
And it's also an impressive feat for a plot that got cooked up over breakfast.
"I was complaining about car problems," Crosby recalls. From there, the outline blossomed with the duo talking about who owned a car previously and what about if the car was bought by a kid on his first date.
"When we were done with breakfast, we really did have the outline," Crosby says.
Just imagine what this duo could accomplish over dinner.
* "First Date" opens July 2 at the Shattuck in Berkeley and is available to stream then on various platforms.