The San Francisco Jewish Film Festival bounces back after last year's smaller and delayed program with a platter of cinematic temptations — from shorts to documentaries and on to features and special events.
In addition to the 50-plus offerings, most of which will be available to stream during the fest's Thursday to Aug. 1 run, there will be a few in-person screenings (all at the Castro Theatre).
The fest sticks to that hybrid model with its two opening-night presentations, one as an online experience (the Sundance documentary "Misha and the Wolves") and the other an in-person exclusive (the Holocaust-themed narrative feature "Persian Lessons"). Note: "Misha and the Wolves" will also be showing Sunday at the Castro.
A number of other noteworthy events get tucked into the fest's 41st lineup, including the presentation of the Freedom of Expression Award to esteemed filmmaker Agnieszka Holland and a streaming presentation of the intense closing-night feature, the reality-tinged thriller "Plan A."
This week's Pass the Remote plucks five to watch this weekend. Next week, we'll let you know of five others to catch during the fest's final weekend.
For the full program and tickets, visit https://jfi.org/sfjff-2021.
---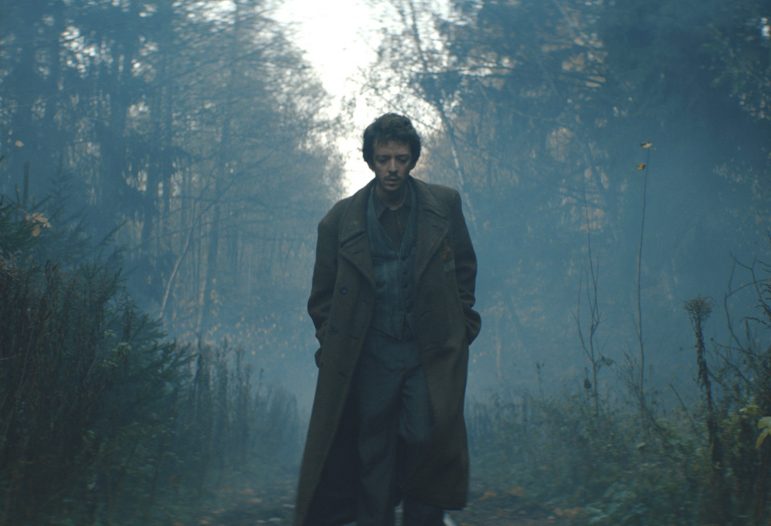 "Persian Lessons": Nimble-thinking Gilles (Nahuel Pérez Biscayart) outwits SS soldiers poised to kill him, claiming he is Persian when, in fact, he's a Belgian Jew. The lie saves his life and lands him both a position in the kitchen at a German concentration camp and one as the Persian language teacher for the officer (Lars Eidinger) overseeing the kitchen.
The hitch? Gilles has no idea how to speak Persian, a fact that leads him to create a unique language with deep meaning.
Director Vadim Perelman makes this intriguing premise a nerve-wracking experience as Gilles, played with frantic desperation so well by Biscayart, narrowly escapes detection. While the screenplay takes a couple of wrongheaded turns in the final lap, the closing sequence is not only tremendously rewarding but also astonishingly moving.
(8:15 p.m. Saturday, Castro)
---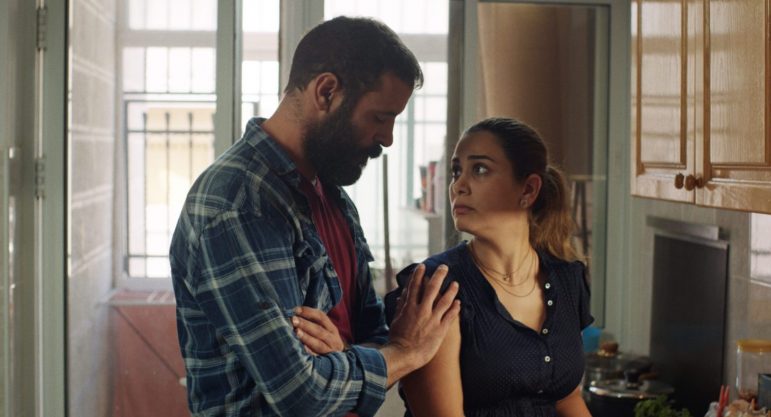 "200 Meters": The complications and the obstacles confronting a Palestinian father (Ali Suliman) residing one Israeli checkpoint away from his family come potently to the fore in Ameen Nayfeh's intelligent drama, the fest's narrative Centerpiece.
"Meters" unites being an acutely observant character study of protagonist Mustafa and the dilemmas presented to him with being a tension-building thriller. "Meters" takes a little too long to get at its story, but when it does, it'll leave you breathless.
(11 a.m. Saturday, Castro; also available for streaming)
---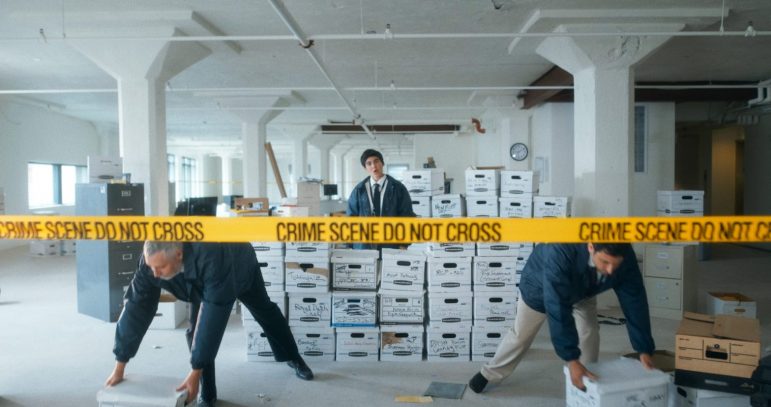 "A Kaddish for Bernie Madoff": Musician/poet Alicia Jo Rabins' obsession with the fallen Wall Street trickster who stripped and bilked so many of their savings and livelihoods in 2008 led to this experimental musical.
After performances in the Bay Area and beyond, the Portland-based Rabins worked with director Alicia J. Rose to turn her innovative piece into a film. She mixes in animation to her voice-overs while inventively staging musical pieces about Madoff and the path of destruction he left in his wake.
One of "Kaddish's" most telling parts comes when Rabins explores the shame that she experienced during the financial collapse because Madoff was Jewish.
(5 p.m. Saturday, Castro; also available to stream)
---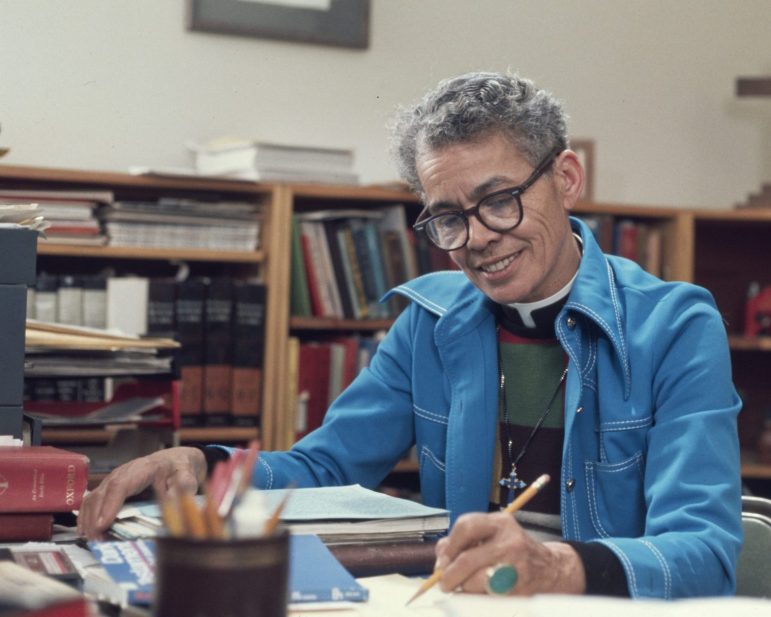 "My Name Is Pauli Murray": The makers of "RBG," the excellent 2018 Oscar-nominated documentary on the late Ruth Bader Ginsburg, return with a scintillating portrait of a lesser-known but equally important late lawyer and advocate.
Throughout Murray's career and on through retirement, the UC Berkeley Law School graduate championed LGBTQ rights and social justice issues, including anti-racism and gender identity.
Affecting and effective, "My Name Is Pauli Murray" also captures the loneliness and alienation Murray, who died in 1985, experienced from being a nonbinary person with few to confide in. It's a remarkable portrait of a remarkable person.
(2 p.m. Saturday, Castro; not available for streaming)
---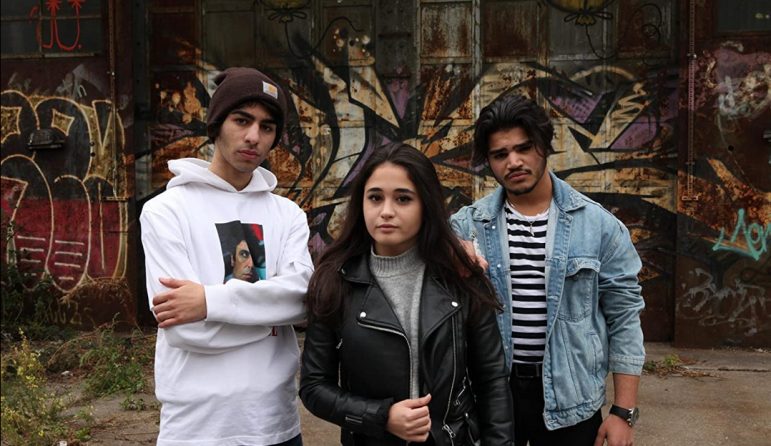 "Wet Dog": Director Damir Lukacevic does an exceptional job of putting us into the scuffed shoes of his main character, a rebellious 15-year-old who recently relocated with his family of Iranian-Jewish descent to a section of Berlin that's predominantly Muslim.
Soheil (Doguhan Kabadayi) doesn't have much of a connection to his Jewish roots at the start, but that changes as his curiosity leads him to the library. Based on an autobiography, "Wet Dog" rarely sugarcoats its characters, particularly Soheil, who goes from being a bully to being bullied.
(Available for streaming).