This month's roundup of local literary events
Michael Pollan: This Is Your Mind On Plants | The Booksmith | July 6 from 6:00 pm – 8:00 pm
Bestselling Bay Area writer Michael Pollan's new book is a compelling exploration into the radical effects three plant drugs — opium, caffeine and mescaline — have on the human body and mind. With customary flair, Pollan crafts an engaging story that blends history, science, journalism, memoir and fantasy.
While fun and fascinating to read, the book is also a serious consideration of psychoactive plants and the laws and culture around them. Presenting provocative questions such as why tea made from tea leaves is legal, but tea made from the seeds of an opium poppy is a federal crime, the #1 New York Times bestselling author of How to Change Your Mind once again topples common assumptions — his own, and ours. This book will at the very least have you contemplating your cup of joe and wondering why you can't live without it.
Pollan appears in conversation with the director of UC Berkeley's Greater Good Science Center, Dacher Keltner. Each ticket to the virtual event includes one copy of This Is Your Mind On Plants (while supplies last), and domestic shipping.
July 6: 6:00 pm-8:00 pm | Virtual | $36 | The Booksmith: www.booksmith.com/event/michael-pollan
---
Bonnie Tsui: Sarah and the Big Wave | Berkley Public Library | July 16: 4:00-4:30 pm
This brief virtual program is perfectly crafted and curated for Zoom-fatigued kids who nevertheless clamor for storytelling opportunities during the summer months. With a children's picture book story about the first woman to surf the huge waves at Northern California's Mavericks Surf Competition, Tsui combines firsthand marine-related knowledge as a surfer and former competitive swimmer with the excitement of a young female surfer conquering waves as tall as a two-story house and larger. Tsui is a long-time contributor to the New York Times and has written books for adults, including American Chinatown: A People's History of Five Neighborhoods and Why We Swim.
This program is for kids ages 4-8 and sponsored by the Friends of the Berkeley Public Library.
July 16: 4:00 – 4:30 pm | Virtual | Free @ www.berkeleypubliclibrary.org/
---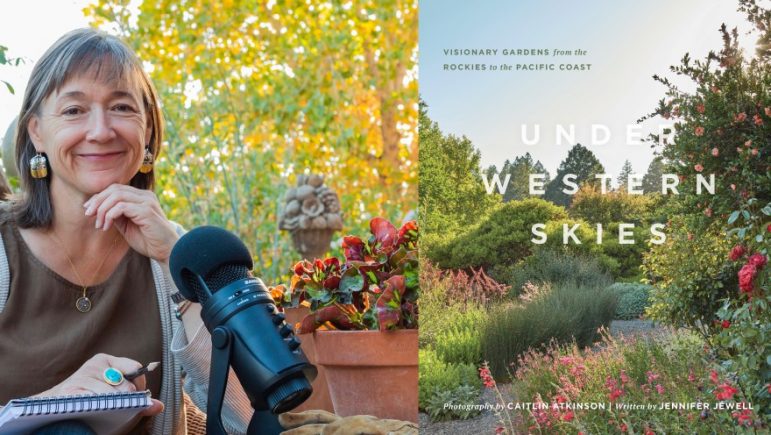 Jennifer Jewell: Under Western Skies — Visionary Gardens from the Rocky Mountains to the Pacific Coast | Pt. Reyes Books | July 29
This virtual livestream event featured on the bookstore's Crowdcast channel has gardener, writer, and educator Jennifer Jewell presenting her new book that features the exquisite photography of Caitlin Atkinson. Illuminated in 36 stunning garden designs, the text and pictured landscapes, hills and valleys demonstrate a thoughtful, orchestrated collaboration between nature and human beings who hold a fundamental respect for the land they inhabit.
Author of the recently published The Earth in Her Hands: 75 Extraordinary Women Working in the World of Plants, Jewell since 2016 has hosted the national award-winning, weekly public radio program and podcast, Cultivating Place, a co-production of North State Public Radio in Chico, California. Her gardening articles often touch on the relationship between the land and culture and have appeared in Gardens Illustrated, House & Garden, Natural Home, Old House Journal, Colorado Homes & Lifestyles, and Pacific Horticulture.
July 29: 5:00 – 7:00 pm | Free/Sliding scale | Virtual | Pt. Reyes Books: www.ptreyesbooks.com
---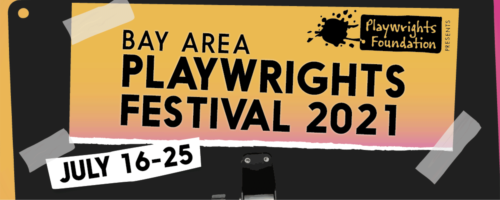 Playwrights Foundation's 44th annual Bay Area Playwrights Festival | July 16-25
This 10-day event is the West Coast's premier springboard for original plays written by award-winning playwrights. In the livestream presentations, the 2021 festival offers public readings of five new plays by nomadic theatre/spoken word artist Jaisey Bates, Berkeley-based playwright/games writer/scholar Miyoko Conley, writer/producer/performer/educator Kaela Mei-Shing Garvin, multi prize-winning playwright Sam Hamashima, and New York-based writer and producer Johnny G. Lloyd.
Conley's play, Human Museum, is a dystopian tale set in the future on the centenary of human extinction. Robots organizing a collection of physical relics and digital artifacts of human life in a museum are disrupted by a radio message that alters everything they believe about the end of human life on planet Earth.
An All-Access Festival Pass ($25-175) includes all livestream readings and an invitation to additional events including two in-person gatherings, one per festival weekend.
July 16-25 | Virtual and In-Person | Tickets/Passes $5-175 | playwrightsfoundation.org
---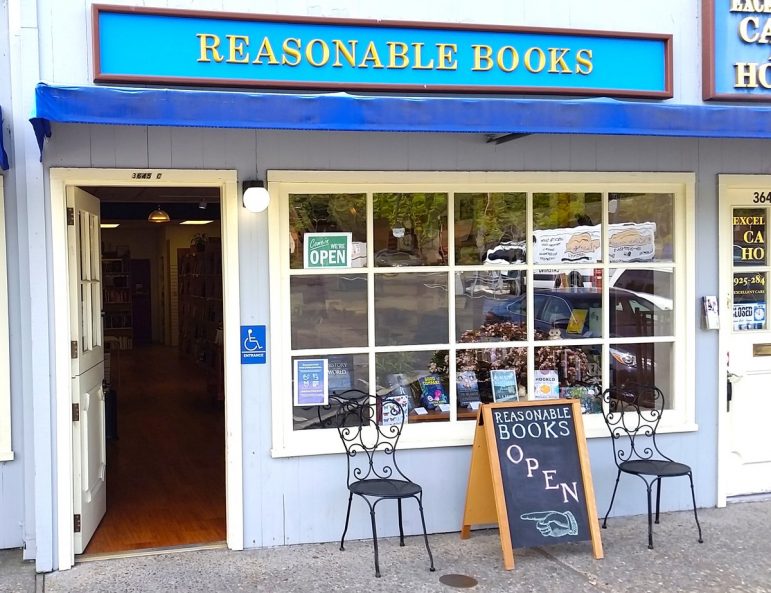 New books from Bay Area Authors at local Independent Booksellers this month: Lafayette's Reasonable Books, owned by Piedmont residents Rudy and Betty Winnacker.
Among the books released in recent days or weeks are several gems from local writers, including the aforementioned new book from Michael Pollan. The bounty of local talent is extended with New York Times bestselling writer Helene Wecker's The Hidden Palace (picking up characters from her award-decorated The Golem and the Jinni); Oakland-based writer Nick Greene's mega-titled and timely How to Watch Basketball Like a Genius: What Game Designers, Economists, Ballet Choreographers, and Theoretical Astrophysicists Reveal About the Greatest Game on Earth; and Stanford University bioengineering and psychiatry professor Karl Deisseroth's Projections, a powerful and essential book presenting science along with case studies illuminating the deep origins of human emotion, behavior and desires for connectivity.
While shopping, don't overlook these books with firm ties to people and places in the broader Bay Area: a fascinating biography with exemplary writing by Scott Howard-Cooper, Steve Kerr; A Life; Diane Johnson's highly-acclaimed Lorna Mott Comes Home; and an eagerly awaited new novel from Keenan Norris, The Confession of Copeland Cane.
Reasonable Books: Open Tues. – Sat. 10 am – 5 pm | 3645 C Mt. Diablo Blvd., Lafayette | (925) 385-3026 | books@reasonable.online