It makes sense that Sean San José would have a lot on his mind. When I first try to call the new artistic director of San Francisco's renowned Magic Theatre, he sends me a text asking to push our interview back a few minutes because a company meeting went long.
When we finally talk, he's not at a loss for words: We chat about everything from the Magic gala coming on Aug. 5, the recent spike of the COVID Delta variant among people of color, his personal history with the Magic, N.Y. versus S.F. theater and his stepping into the shoes of longtime colleague Loretta Greco, to name but a few topics.
With all that going on, it's understandable that he'd have a lot on his mind.
In a way, San José's rise to the top of the Magic's ladder represents him coming full circle: "I, in many ways, was introduced to theater in a deep way through Magic," he says. "It's the first place that I actually saw a play, it's the place that I got my actor's union card … it's the place that I met so many people that informed and instructed me along the way. … It's just touched and moved me and educated me."
The lessons San José took from the theater found their way into his work outside of it. In addition to his work as an actor (having appeared onstage for the American Conservatory Theater and California Shakespeare Theater), in 1996, he was also one of the four cofounders of Campo Santo, the San Francisco-based troupe whose productions seek to enlighten as well as entertain.
One of the troupe's last productions was a collaboration with the Magic: the 2016 production of Richard Montoya's "Nogales," which San José directed and appeared in. His last appearance for the Magic was in the 2019 revival of "Oedipus el Rey," directed by then-artistic director Loretta Greco.
Given his longtime friendship with Greco, who had already announced her plans to step down after the 2109-'20 season in fall 2019, I ask if he knew before the announcement was made. He acknowledges he was caught by surprise when she pulled him aside to tell him earlier. Even more surprising was when they met a week later and she asked San José if he'd be interested in taking over.
"And I just thought — quite literally — verbatim my response was 'Hell, no!'," he tells me. "I watched her for more than a decade move mountains. … To be the one [steering] the ship? I just thought, 'I don't know.'" At Greco's behest, other members of the Magic's hiring committee reached out to San José to once again offer him the artistic director role.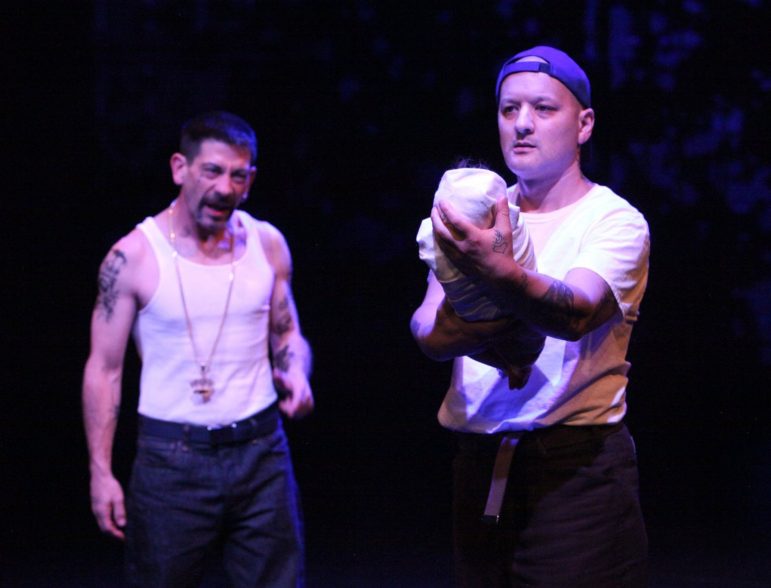 Still, he was hesitant, having been part of previous creative executive boards that considered him nothing more than a token diversity hire. As the Magic continued their search, they stayed in contact with San José, who let them know that his voice would have to carry genuine weight.
"I just said, 'Hey, I appreciate the call, I'm excited to know of my name being included, but … are they truly interested in hearing an outside view or opinion?'" he says. Guaranteed that they were, he finally accepted.
"It's been exciting to know that they were interested in a newness, and that's the direction that we're going," San José says.
That new direction couldn't come soon enough. The Magic under Greco became one of the many Bay Area theaters mentioned in the infamous "Living Document" of 2020, in which BIPOC theater artists channeled their post-George Floyd anger into detailed anecdotes about the Bay Area's white theater establishment.
In the year since, the Magic has made a commitment to anti-racism, and a new Latinx artistic director certainly adds to optics, but what has the theater planned beyond those press-friendly moves?
I ask that very thing. Though not specific on policy changes, San José says that circumstances — such as the release of the document — inform his motivation as artistic director.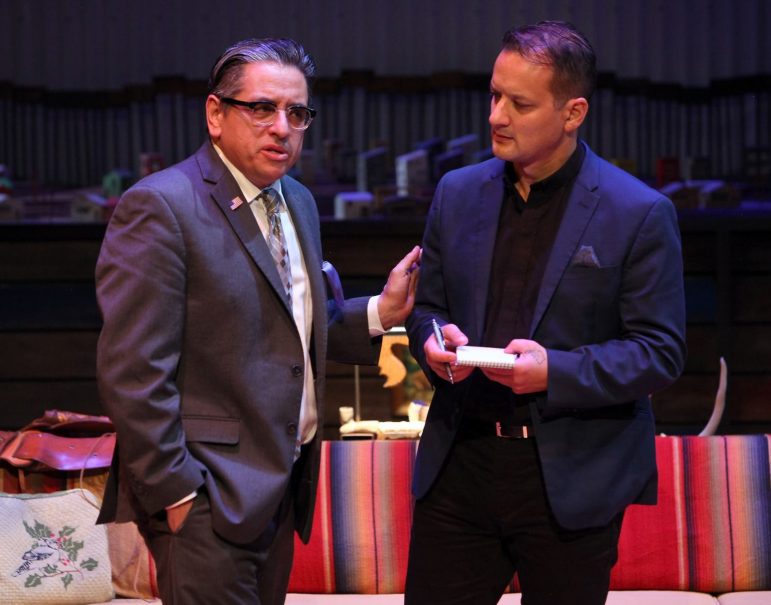 "You could rightfully say that was the center of my vision for them," he says. "I'm interested in making Magic a home for more people, and doing so [by] rightfully centering people of color in everything: in the storytelling, in the audience, in the community, in the workings of it and the creation of it. There's nothing unclear about the direction we're going."
His experience with Campo Santo gave him a road map of sorts on how to proceed. "You can rightfully center POC and do it in an inclusive way — that's how we've been introduced to theater for more-than-a-century anyway: through the white lens," San José says. "All groups that have been 'othered,' this is how we commit our storytelling and putting that at the center.
"Insofar as the 'Living Document' is concerned: That ain't me, and that ain't us!"
He also has a laugh at the expense of the Magic and other theaters' anti-racism statements: "We're not an anti-racism place — I'm 'racist' against white supremacy," he jokes, "but I'm totally pro-love!"
To that end, the Magic's new season will consist of three comedic world premieres: "Monument" by AAPI playwright Sam Chanse; "The Kind Ones" by Miranda Rose Hall; and the season will begin with "Joy and Pandemic" by Taylor Mac, whose five-hour fantasy "The Lily's Revenge" became one of the highlights of Greco's tenure.
In addition to those shows, the company will expand its collaboration efforts, beginning with the adoption of three resident companies: Campo Santo, Lorraine Hansberry Theatre (currently overseen by Margo Hall, a Campo Santo cofounder) and BACCE (Black Artists Contemporary Cultural Experience). San José also promises an upcoming collaboration with Crowded Fire Theater, another with San Francisco Girls Chorus and a new in-house poetry program hosted by San Francisco poet laureate Tongo Eisen-Martin.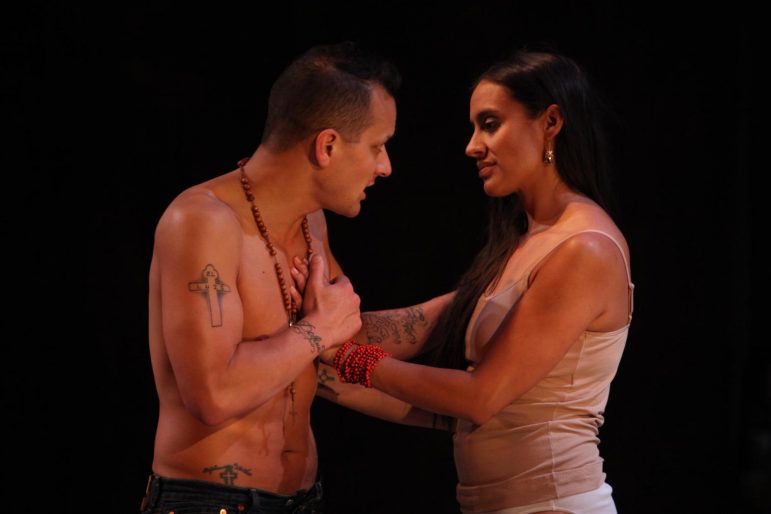 "[W]e also want to make it more expansive and provide space for those that could use it, maybe need it and just want it," San José says, as he explains that the company will also implement more developmental labs. "I think it's about populating the space with as many communities and artists as we can."
He's particularly optimistic of the benefits that come from such collaborations. "When we all eat, it's a win-win: We get a place filled with people, folks [artists] get a place and we all get to be in the same space," San José says. "You generate ideas, you build relationships, you find out what you like or learn something new."
One of the new things the Magic's leadership team has been trying to figure out is the way streaming — which gained prominence with theater companies during pandemic lockdowns — fits into the company's future model. San José considers streaming "still an unknown," but not off the table.
"What we learned [is] it's a great way to reach far more people than we could ever [have], just gathering in our space. But I think we also want to be more expert at it," he says. "I think it has to be part of everyone's theater going forward if you want to reach more people outside of your immediate circle."
This leads us to a conversation about how the Magic intends to deal with its upcoming in-person season while the world is still in the middle of a pandemic. (This interview was conducted before newly restored CDC guidelines about masking indoors.)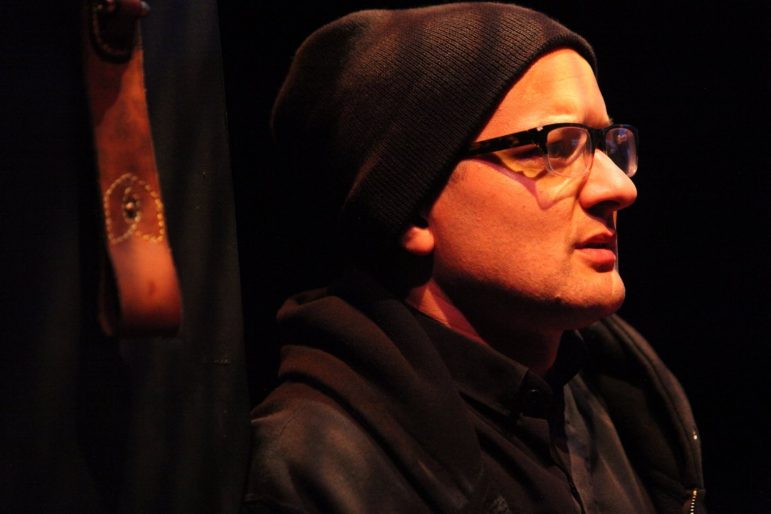 San José, whose only live theater in the past year has been San Francisco Playhouse's recent production of "Hold These Truths," insists that both the gala (which will be outdoors and "have much more of a block-party vibe") and upcoming shows will follow all recommended guidelines. The in-person shows, in particular, will follow strict protocols: proof of vaccination will be required before entering, patrons will be asked to wear masks at all times and seating will be limited.
"We are certainly moving forward with all energy towards opening," San José says. "I sure hope we [society] figure this out!" "This" being the pandemic. As such, I feel obligated to ask the vaccinated Latinx artist about vaccine hesitancy among BIPOC.
"I understand what we're up against historically, in terms of resistance. But at the same time, we have to be like, 'I don't know how many more warnings we can get,'" San José says. "I don't know what to tell our folks, other than 'Look at the basic science of it': The people getting sick are unvaccinated; even prior to this Delta variant."
Though he sees a silver lining in the Bay Area's high vaccination numbers, including BIPOC, he acknowledges that he finds the latest Delta spikes unnerving. "I feel like this latest [infection] rise may be enough of a lesson for folks — I pray it is, 'cause it's getting a little frightening!"
Even before the pandemic hit, the Bay Area — S.F., in particular — garnered a lot of press for a supposed "artistic exodus" resulting from the high cost of living and a reported lack of artistic space. Campo Santo lost its longtime Fifth Street home at Intersection for the Arts in 2014, and San José notes that many Magic collaborators have since moved away from the Bay Area, which is why streaming remains an appealing prospect for the company. With that in mind, I ask San José what responsibility an arts organization like the Magic (which has a good reputation for nourishing local talent) has to support local artists and businesses.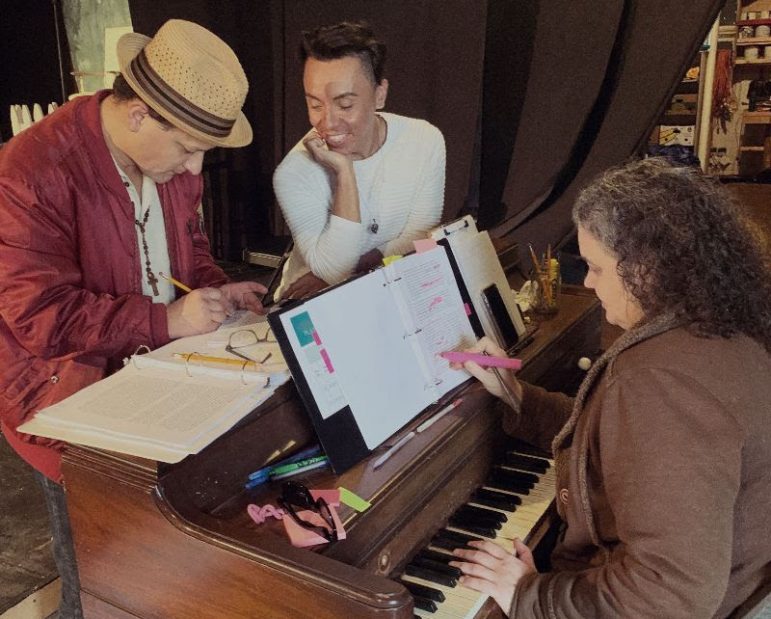 "Beyond even a responsibility, I would say [the talent is] right there," he says. "They're gifts at your feet. So, anyone that doesn't embrace, nourish or present it is walking right over the gifts. I've never understood that."
What's more, he sees embracing local color as a gift to one's bottom line.
"You're spending more to create something that is farther away from you," he says of importing talent and material from elsewhere. "I don't understand why you would build your work based on that. … I think [supporting local talent] makes sense on so many levels: culturally, community-wise, economically."
As to why that doesn't happen, San José points to an inherent worship of the Big Apple by theater gatekeepers.
"There's this strange thing in theater where everything is still dictated by New York." he says. "But that's not who we are; that's not the Bay Area. … This is the freak flag! This is the place where people come to do 'other,' to mix, to explode. So, I don't understand why we would then push inside a more narrow theater structure."
And he isn't afraid to wave that flag in favor of the Bay.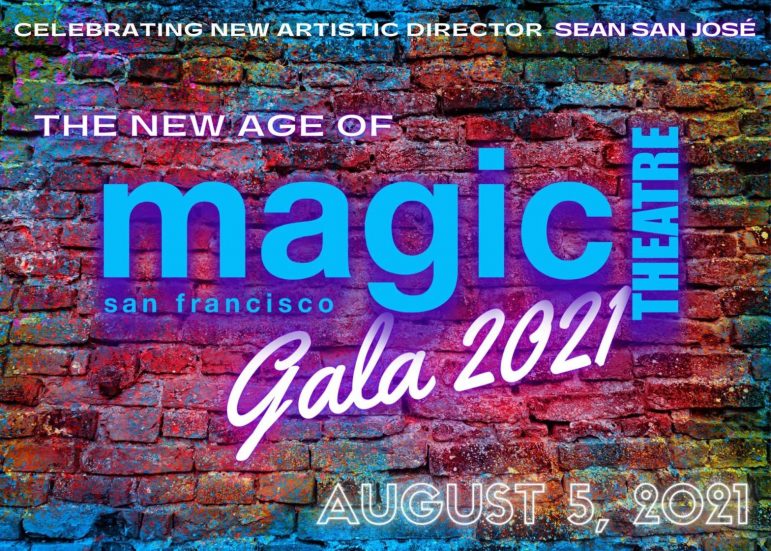 "We're not some tiny sleepy town," San José says. "We're not the active metropolis that is Gotham, but we are a major metropolitan city full of ghosts, spirits, poets, musicians — it's everywhere! It's in the air. … [Supporting local talent] tells your audience 'Here's the real stuff; you're not aware of what it is.'"
And that, San José tells me, will be the mission of his tenure as the Magic's artistic director. "Subscribership comes with its own sense of elitism — and certainly classism," he says. "If we open up the space, much more can happen."
He acknowledges that the "smallness" of working with Campo Santo alone offered the luxury of artistic freedom and experimentation unencumbered by the weight of board members and a long legacy. Nevertheless, "The platform, the space, the history of Magic just makes it infinitely more exciting, and the potential is huge," San José says.
Though his canvas has now expanded, San José assures me that his goals — social justice, local support and artistic experimentation — have never been more resolute; that the only thing that's changed is the amount of resources at his disposal.
"Anywhere in the world we're not interested — especially in the Bay Area — in collectivity being part of how we go [with] theater and the performing arts going forward, we're doomed," he says. "We're headed for more shutdowns and more budget breakdowns and more freak-outs and more gaps between the large spaces and the tiny spaces. But if we work collectively with all the beautiful energy, … then we have infinite possibilities!"
* The Magic Theatre Gala "The New Age of Magic: Celebrating New Artistic Director Sean San José" is scheduled to take place 6-9 p.m. on Aug. 5, with a pre-event cocktail hour at 5 p.m., at Fort Mason Center's Firehouse and Outdoor Festival Pavilion, 2 Marina Blvd., San Francisco. Tickets begin at $25. For more information on the event and Magic Theatre's upcoming 2021-'22 season, visit magictheatre.org.