Faculty, staff and students attending a California State University this fall will be required to be vaccinated against the Covid-19 virus to access campuses, the chancellor's office announced Tuesday.
The CSU had intended to wait until the U.S. Food and Drug Administration gave full approval to any one of the existing vaccines, but "because of evolving circumstances," Chancellor Joseph Castro made the announcement now.
"The current surge in Covid cases due to the spread of the highly infectious Delta variant is an alarming new factor that we must consider as we look to maintain the health and well-being of students, employees and visitors to our campuses this fall," Castro said. "Receiving a Covid vaccine continues to be the best way to mitigate the spread of the virus. We urge all members of the CSU community to get vaccinated as soon as possible, and announcing this requirement now allows members of the CSU community to receive multiple doses of a vaccine as we head into the beginning of the fall term."
CSU officials are still drafting a vaccination policy and the dates by which faculty, staff and students must certify their vaccinations will vary by campus. Exemptions will be made for students and employees who can't be vaccinated because of medical or religious reasons. But all certifications must be completed no later than Sept. 30, according to the chancellor's office. Fall term for some CSU campuses begins as early as Aug. 18.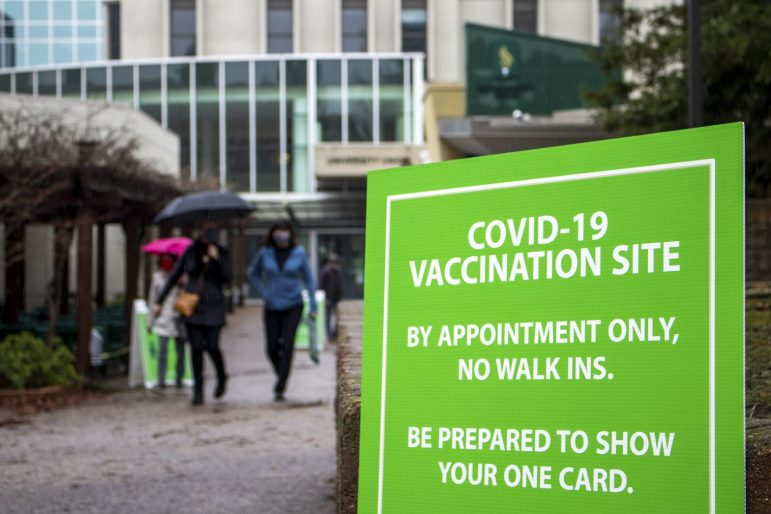 The chancellor's office will work with its labor unions on the vaccination policy and won't take disciplinary action against represented employees until the final policy is complete.
The University of California announced earlier this month that it would also require students, faculty and staff to be vaccinated against Covid-19 for campus access. UC's policy requires students and staff to show proof of vaccination two weeks before the start of the fall term.
The 115 in-person California Community Colleges system is leaving decisions regarding vaccine requirements to local college leaders.
But Tuesday Acting Community Colleges Chancellor Daisy Gonzales urged local community college districts to adopt vaccination mandates. California's statewide case rate from a low in May of 1.9 cases per 100,000 a day to at least 9.5 cases per 100,000 a day. The vast majority of new cases are among the unvaccinated, with 600% higher case rates among the unvaccinated than for those who are vaccinated, Gonzales said.
"If you have been waiting to get your vaccination, now is the time," Gonzales said. "The Delta variant is predominantly striking unvaccinated people, driving up the number of cases and hospitalizations."