For just the second time over the past decade, the University of California is raising tuition. 
Despite criticism from the Assembly speaker, lieutenant governor and student leaders, the university's board of regents on Thursday approved a policy for annual tuition increases for students attending the system's nine undergraduate campuses. The increased tuition will not apply to current students or students entering the university this fall.
The first group of undergraduate students affected will be those who enter the university in fall 2022.
For those students, tuition will go up by the inflation rate plus 2%, which UC estimates will come to about 4% or $534 over current levels for California residents. That will bring the total annual cost of tuition and fees to $13,104. That price would then be frozen for that class of students for the duration of their enrollment or six years. 
A similar formula of tuition increase will affect every incoming class. For incoming students in 2023, tuition would increase by inflation plus 1.5% over the price charged to the 2022 incoming class. As with the students entering in fall 2022, the tuition costs would be frozen for each class of students for up to six years. Tuition increases would also apply to incoming transfer students. Each year, the formula would reduce by one-half percent until 2026, when the increases will be based only on inflation. The maximum inflation rate increase would be 5%.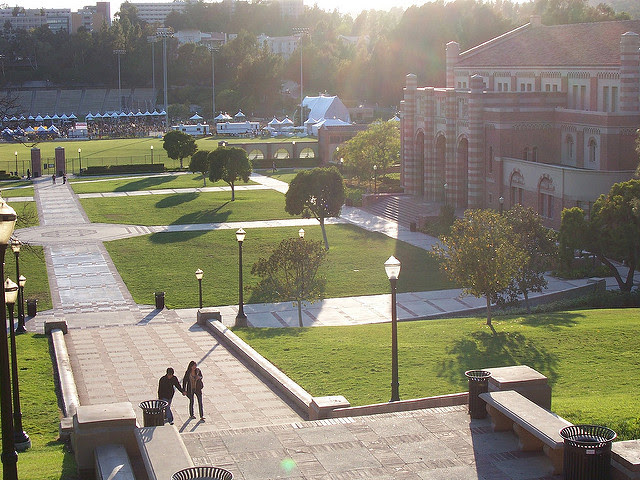 The plan was opposed by student leaders as well as some voting regents, including Lt. Gov. Eleni Kounalakis​​ and Assembly Speaker Anthony Rendon, D-Lakewood. They argued that burdening students to increase revenue streams is inappropriate and ill-timed, given that UC received a large increase in funding in the 2021-22 state budget deal and because families across the state are still recovering from the Covid-19 pandemic. UC's 10 campuses will also share in more than $1.3 billion in Covid-19 relief funding approved by Congress in three bills in 2020 and 2021.
Kounalakis said approving a tuition hike following this year's budget "doesn't make sense." The 2021-22 budget deal restored cuts that were made to UC a year ago while also providing $173 million additional, recurring dollars to UC's base funding.
Rendon reiterated that view, saying the plan to hike tuition was happening despite the "historically generous investment" that the Legislature and Gov. Gavin Newsom provided this year to UC. Rendon also criticized the timing of the hike given that the state is recovering from a pandemic.
"Our goal should always be to make UC education more accessible. I fear that this does the opposite and precisely at a time when families at most income levels are struggling to recover from the economic and sometimes also health impacts of the global pandemic," he said.
Cecilia Estolano, the chair of the board, acknowledged that the 2021-22 state budget for UC was "historic" but added that "we also know that's not going to happen every year." She also pointed out that the system is under pressure from lawmakers to reduce the share of nonresident students attending UC, something that will reduce the system's revenues because those students pay higher tuition than California residents.
"If we're going to meet the Legislature's goals of reducing the nonresident population and increasing the number of California students, we have to buy down that cost," she said.
The state budget does not fund an increase in in-state students. Lawmakers have said they plan to do so in the 2022-23 budget.
A majority of undergraduate students from California would be shielded from the increases, according to an agenda item for Thursday's meeting, because they receive need-based grants that cover all of their tuition costs. According to that item, 55% of California resident undergraduates have their tuition and fees fully covered by those grants, which would increase to cover the higher tuition amounts.
But UC leaders led by Michael Drake, the system's president, said the tuition hikes are necessary because revenue for the university over the years has been outpaced by enrollment growth.
The result of that, Drake said, has been "painful compromises on programs and services," including overcrowded classrooms and higher student-to-faculty ratios.
"This is not sustainable, and it is not acceptable," Drake added. "This plan proposes a much more stable and secure way forward for students and for the university."
Drake and other UC leaders also noted that a chunk of revenues generated from tuition and fees is set aside for financial aid. That means the new policy will actually make attending UC more affordable for low-income students, they said. By raising tuition once for each cohort of students and then freezing it, Drake also said the plan gives financial predictability to families.
The board approved the plan by a 17-5 vote. The final version of the policy was approved with three amendments.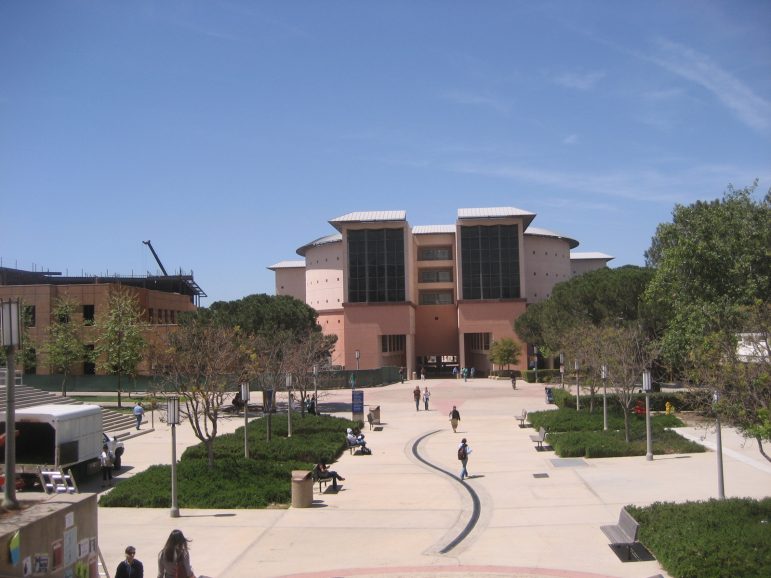 Under one amendment, 45% of the revenue generated from the tuition increase will be set aside for financial aid for students, up from 40% that was originally proposed. Another amendment will lower the cap on a single year's tuition increase to 5%, even if inflation is higher, down from 6% as originally proposed. The third change requires the regents to reconsider the policy in five years.
Aidan Arasasingham, the outgoing president of the UC Student Association, has been vocal in his opposition to the tuition increases since it was brought to the regents as a discussion item in May.
On Thursday, Arasasingham encouraged the board to reject the plan, saying it "will not meet the post-Covid needs of students and families" in the coming decades.
"A better vision for the future can only be achieved with your willingness to go against the tide and accept the responsibility of truly grappling with the issue of college affordability for the state's most vulnerable communities," he added.
Chancellors of two UC campuses, UC San Diego Chancellor Pradeep Khosla and UC Santa Cruz Chancellor Cynthia Larive, supported the tuition increase.
They said their campuses have suffered because of revenue problems, resulting in inadequate student support services in areas like disability services, tutoring and mental health counseling. They also said their facilities have aged and diminished in quality and that they haven't been able to hire enough faculty to keep up with enrollment growth.
"UC San Diego has an urgent need for academic investment," Khosla said.