In what is being called a "transitional" year, San Francisco Opera is returning to the live War Memorial stage in August to launch its 99th anniversary season with a COVID-wary production of Puccini's political revenge drama "Tosca."
The 2021-'22 season will be the first for incoming music director Eun Sun Kim, whose appointment in December of 2019 ran into a pandemic-driven brick wall. She will conduct the company's five performances of "Tosca" over the Aug. 21-Sept. 3 period, a poignant choice, since the Puccini work was both the first to play the brand-new War Memorial Opera House in 1932 and to reopen it in 1997 after damages from the Loma Prieta earthquake were repaired.
Five fully staged operas will grace the new season, three of them new to the stage, and it will also include a "Homecoming" concert that will be simulcast from the Opera House to the huge digital screen at the S.F. Giants' Oracle Park for free, a concert with the company's prestigious Adler Fellows and a special tribute concert featuring the music of Giuseppe Verdi.
The "Tosca" performances, starring soprano Ailyn Perez and tenor Michael Fabiano, will require all attendees both to wear face masks and to provide proof of full vaccinations or negative COVID-19 tests within the last 72 hours. Seating will be buffered, with one seat vacant between parties, and ticketing and programs will be digital rather than printed. These restrictions are not currently planned for subsequent performances, but the company will continue to closely monitor circumstances and set policies accordingly. In one generous gesture to patrons, there will be no fees charged for ticket exchanges, and they can be made up to two hours before each performance.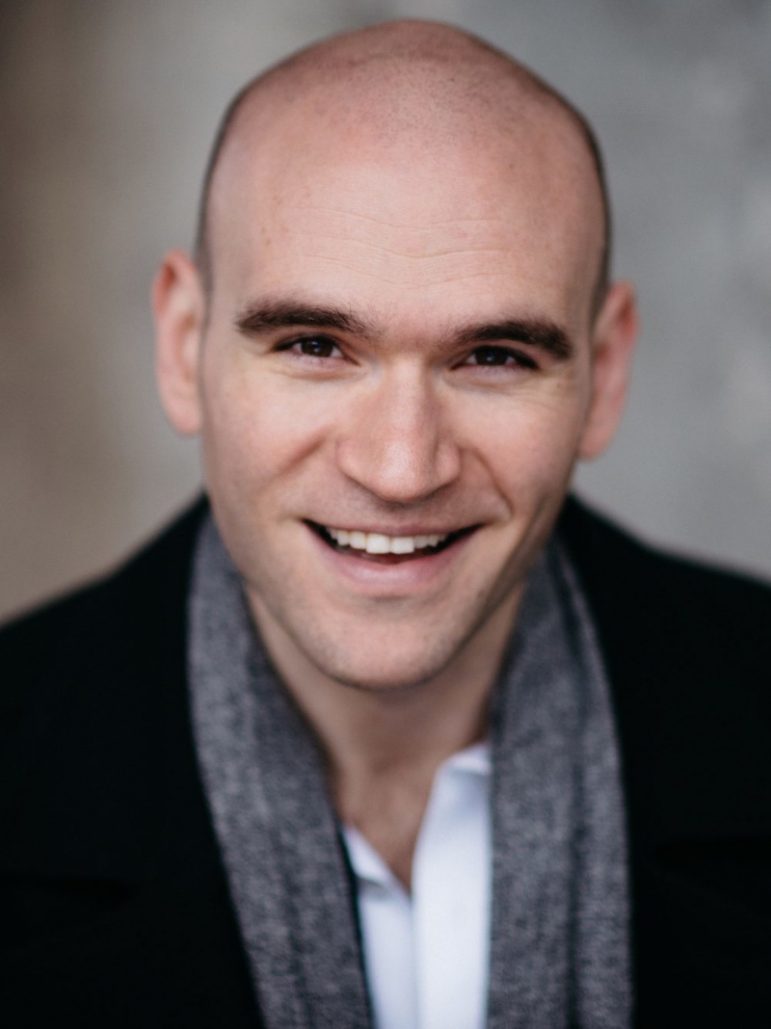 The season continues with the 7 p.m. Sept. 10 "Homecoming" concert celebrating Kim's arrival, with her conducting the orchestra and guest soloists soprano Rachel Willis-Sorensen and mezzo-soprano Jamie Barton. Information on how to register for the free ballpark simulcast will be announced later.
A new production of Beethoven's only opera, "Fidelio," starring Elza van den Heever, Russell Thomas and Greer Grimsley, will premiere at 7:30 p.m. Oct. 14. Conducted by Kim and reset from an 18th century Spanish prison to a modern government detention center by director Matthew Ozawa, it will end its run at 7:30 p.m. Oct. 30 after a total of six performances.
The company continues its exploration of the collaborations between Mozart and his favorite librettist, Lorenzo Da Ponte — a trilogy begun in 2019 with a production of "The Marriage of Figaro" set in an American house in the colonial period — with a five-performance, Nov. 21-Dec.1 run of "Cosi fan tutte." Set in the 1930s in the same American house now converted to a country club, the new production will be conducted by Henrik Nanasi and star soprano Nicole Cabell and mezzo-soprano Irene Roberts as sisters Fiordiligi and Dorabella and tenor Ben Bliss in his company debut and baritone John Brancy as their conniving boyfriends Ferrando and Guglielmo. Renowned Italian bass Ferruccio Furlanetto sings the role of Don Alfonso.
The Dec. 10 "The Future Is Now" concert with the 2021 class of the Adler Fellows, conducted by Kim and featuring a variety of opera scenes and arias, concludes the fall and winter portion of the season, taking place in the Herbst Theatre at 7:30 p.m.
The summer season kicks off at 7:30 p.m. June 4, 2022, with the conclusion of the Mozart-Da Ponte trilogy, a new production of "Don Giovanni," set in the same house now in ruins in a dystopian future. Conductor Bertrand de Billy makes his company debut, as do French-Canadian baritone Etienne Dupuis in the title role and Romanian soprano Adela Zaharia as Donna Anna. Bass-baritone Luca Pisaroni steps into his signature role as the wily, wisecracking servant Leporello. The run will conclude at 7:30 p.m. July 2 after a total of eight performances.
Bright Sheng and David Henry Hwang's "Dream of the Red Chamber," which made its triumphant world premiere at War Memorial in 2016, returns for seven performances from 7:30 p.m. June 14 through 2 p.m. July 3. Singaporean conductor Darrell Ang makes his company debut, and original cast members tenor Yijie Shi, soprano Karen Chia-ling Ho and mezzo-soprano Hyona Kim reprise their roles.
The season concludes at 7:30 p.m. June 30 with Kim leading the Opera Orchestra and Chorus and soloists soprano Nicole Car, tenor Arturo Chacon-Cruz and bass Soloman Howard in the Verdi tribute concert. The program will include excerpts from operas such as "Luisa Miller," "Don Carlo," "Il Trovatore," "Aida" and others.
In an acknowledgment of one benefit the pandemic brought us, S.F. Opera will continue and expand its ticketed and free digital programming, which will extend its reach theoretically around the globe. For one example, livestreaming tickets — $25 per viewing — will be made available for three performances each of the "Fidelio" and "Cosi fan tutte" productions. More information is available at sfopera.com/online.
Subscription packages for the season are now available, with options for a mini-season of three or four productions, ranging from $78 to $1,543, and a full season of five operas or four plus the "Homecoming" concert, ranging from $105 to $1,915. Single tickets are only available now for the fall season, ranging from $29 to $398. Single tickets for the summer productions will go on sale this fall. Call (415) 864-3330 or visit sfopera.com.