The Highlanders concluded their respective seasons in early June.  Both teams improved dramatically through the shortened seasons created in the wake of the COVID-19 pandemic, according to coach Leslie Blakely.
The rescheduled seasons saw Blakely having to hand off game coaching duties at times to PHS Athletic Director Bradley Smet. Normally, the girls play in the fall and the boys in the spring. Further, the first matches started in May, and the seasons ended barely more than a month later.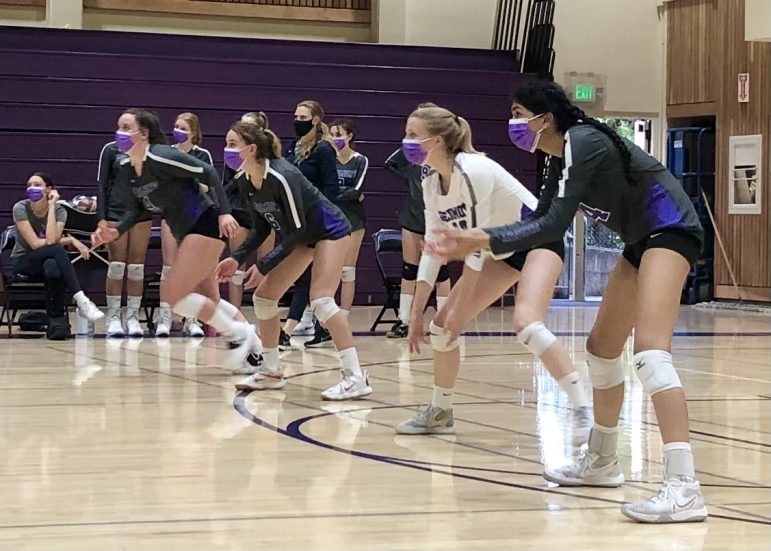 The girls team finished with a 2-9 record. Blakely said she saw alot of progress despite the match results.
"I felt like the girls did well," she said. "There were only a few games where we had everyone there, which was tough. There were times when we were just playing for play and I felt we weren't playing to compete."
That turned when the Highlanders played Encinal late in the season. Having lost their first nine matches and having won just four sets in them, something changed.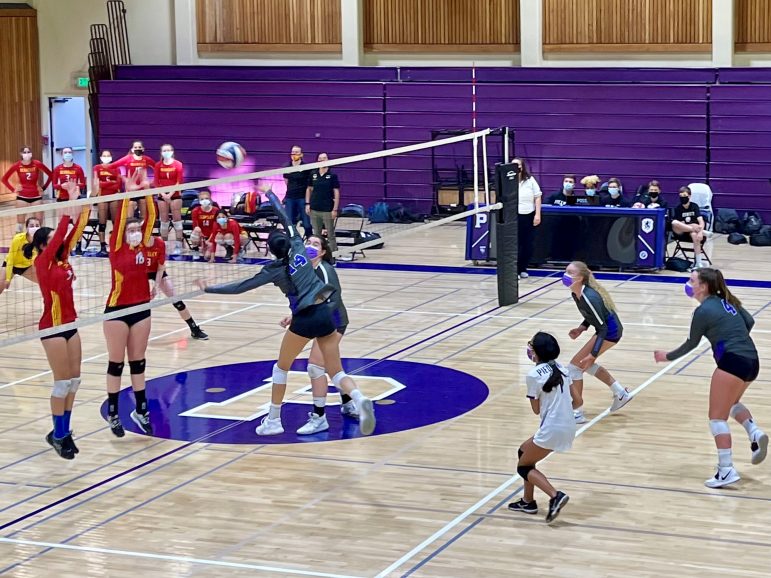 "They seemed to say, 'Hey, we're good and we can actually compete,'" Blakely said. "That was something I felt was a big turning pont, not only for this year but for the next few years."
"They were playing as a collective group for the goal to win. Something clicked and they decided, 'We're going to win.' It's like they started to trust each other, trust the process."
Piedmont beat Encinal 3-2, and followed that up with another 3-2 win over Berkeley to conclude the season.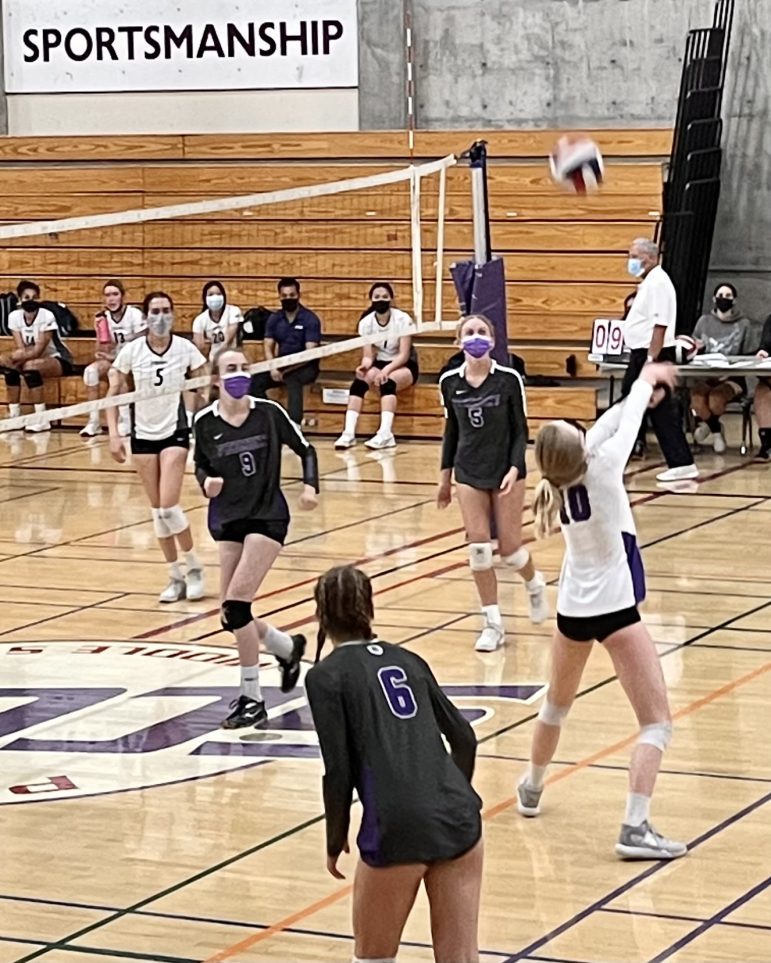 2021 began on May 1 with a 3-1 loss at home to San Leandro. Then came 3-0 losses to visiting Castro Valley, host Bishop O'Dowd and visiting Alameda. Things improved on May 13, when the team dropped a tight 3-2 match at Berkeley.
Next came a 3-1 loss to Castro Valley and consecutive 3-0 losses to San Leandro, Alameda and Bishop O'Dowd.
The girls team should be back in action soon, assuming the pandemic stays under control and fall sports proceed as normal.
"They have a lot to work on," Blakely said. "We have a whole summer program that they're doing. Continuing to train their minds to be competitive. The next thing we have to work on to be competitive in our league is to be able to end the point. We have to get better on our swings. And we have to get better on our defense. We can't compete with teams if we're not doing those things."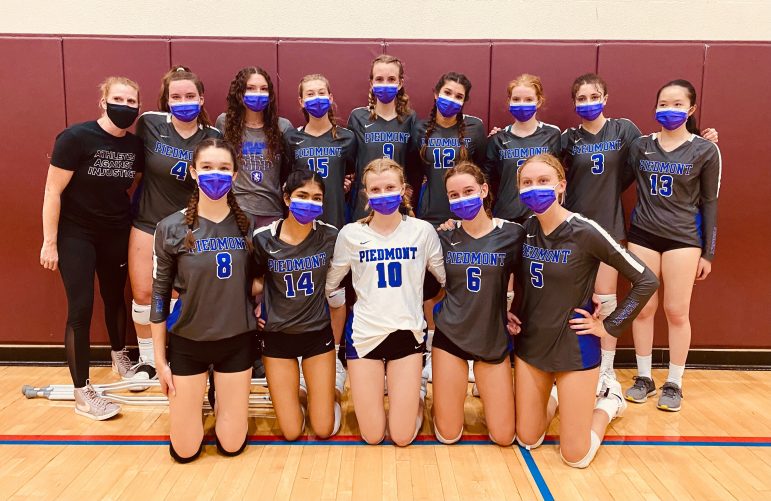 The boys team finished the season 3-5 after losing 3-1 in sets on June 3 at home against Berkeley.
"I think they did really well," Blakely said. "They held their own with Berkeley. The first game we played Berkeley, we got killed. The second time, we took one set. I thought that was a clear indication that they had improved."
"I told them, 'You guys are the foundation of the boys program at Piedmont going forward.'"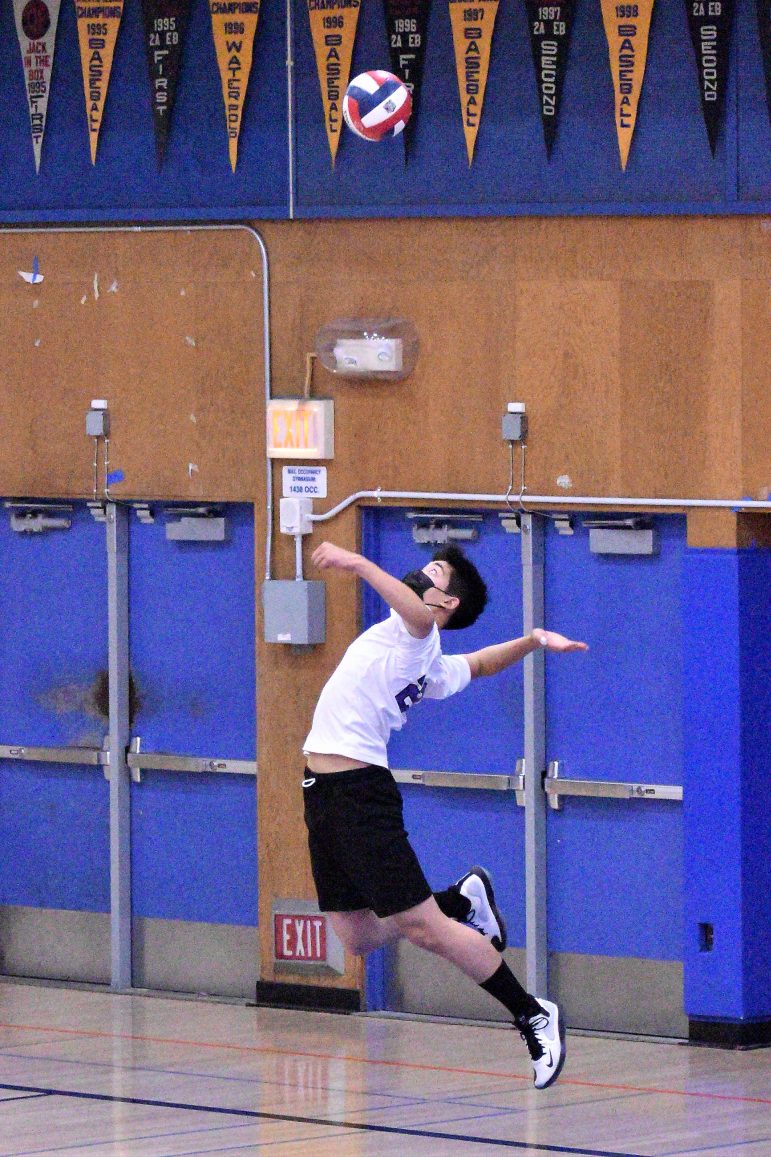 The Highlanders started the season with consecutive 3-0 losses to Alameda and Berkeley. On May 13, they beat Encinal, 3-2. That was followed by a 3-1 win at Tennyson. On May 24-25, the team lost consecutive matches at Alameda (3-1) and Bishop O'Dowd (3-0). Then came a 3-1 win over Encinal.
"I saw them get better at playing together as a team," Blakely said. "Also, skills-wise. Blocking got much better, hitting got better, our serving got better. One major thing is blocking. One reason I thought we could be in the game against Berkeley was our blocking."
Ryan McConathy, who also plays baseball in the spring, but whose 2021 season ended before volleyball, was a huge bright spot.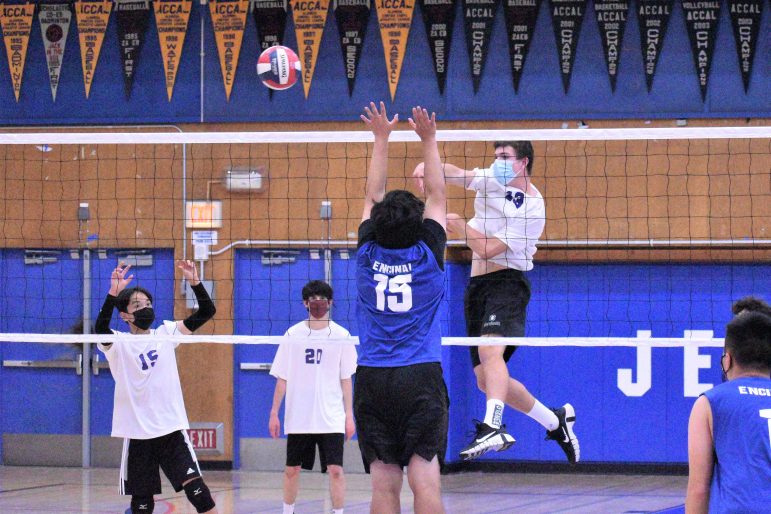 "The trajectory of his skills in such a short amount of time, his hitting, his blocking," Blakely said. "He really excelled."
Getting in eight matches also gave the players plenty to work on for next year.
"I think the biggest thing that we have to work on is our offense," she said. "Being able to make sure we're executing on the ball. A lot of times we can get a decent pass but we just can't put the ball down. A lot of them will be working this summer at clinics and camps on their volleyball skills. We're competing with teams that can bounce balls. We've got to work on that."
Blakely said the boys team was "the hardest-working team I have ever coached. They don't want to step off of the court, they want to get better. They're not here just to be on the Piedmont volleyball team. They're here to win."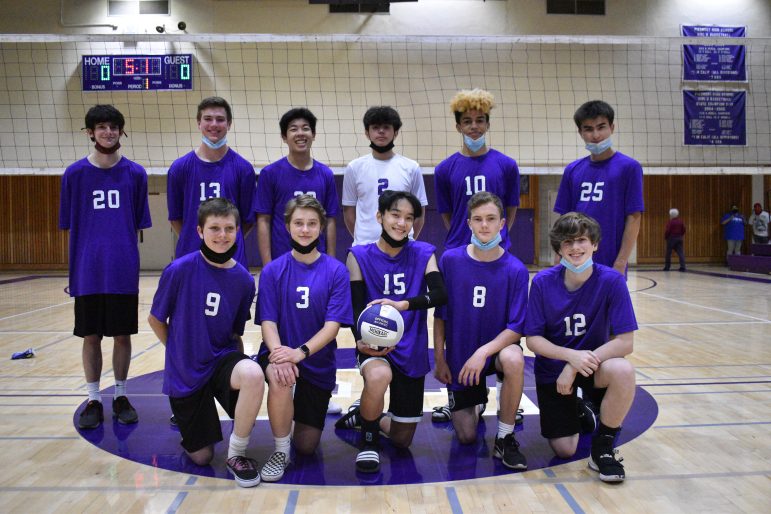 Blakely had the teams practice together and she said that was a huge positive.
"They played against each other, they practiced against each other," she said. "It made us feel like we were all together as one big team. They got to help each other out with those things."
"It was challenging – I would like to be at every game and have more practices. We used it to find some pros. I think it actually paid off to have the boys and girls practice together. They were at the games cheering each other on. It's not the ideal situation when you're trying to focus on one team, but we found some positives in it."
Photos by Kim DeYoung and Mike McConathy