The Highlanders concluded their season with a 2-1 loss at Castro Valley on June 3. Piedmont finished with a 4-6-1 record.
"It was a fun season in the sense that the girls got to play," Piedmont coach Dan Chubbock said. "I think the social aspect of actually having some soccer and having some team sports was fun for them to do. The bonding they were able to do was great. I think they were just excited to be out there."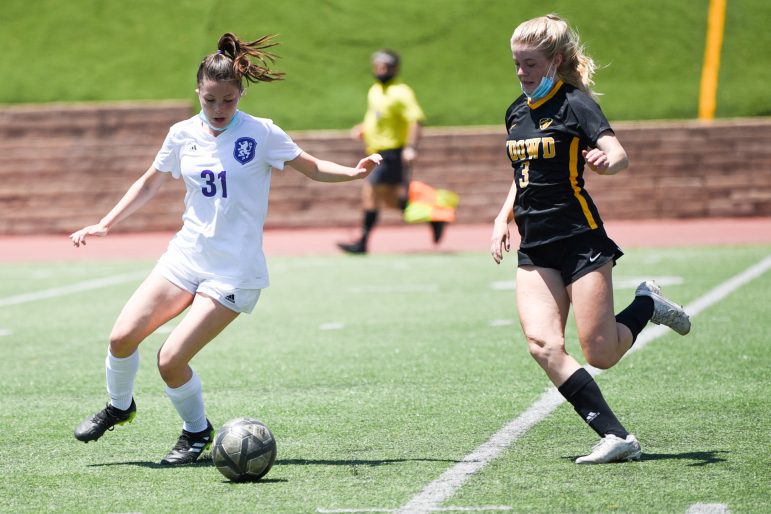 The Highlanders finished the season with a four-match losing streak. After a 3-1-1 start, the team's youth as well as a packed schedule took its toll. The season began on April 29 and ended 35 days later. A pair of Saturday games forced the team to bring up several members of the junior varsity team due to several varsity players being unable to attend.
The first of those Saturday games was May 15 at Berkeley, a 6-0 loss.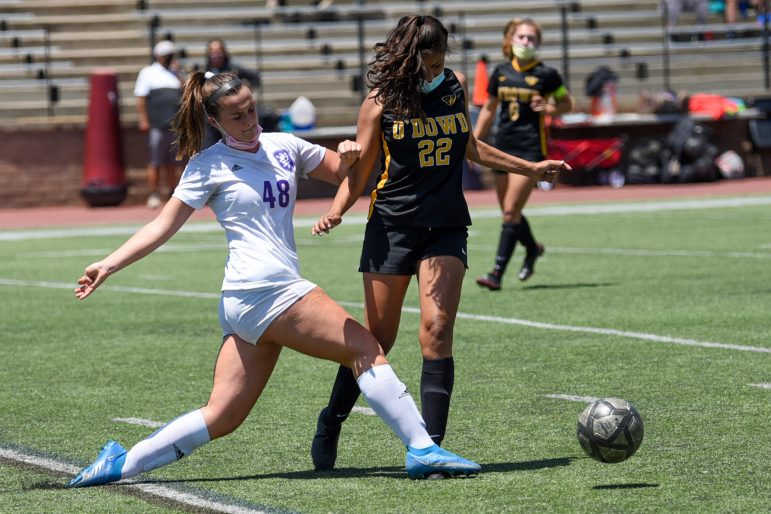 "We didn't have many players available," Chubbock said. "I think we had seven varsity girls and six JV girls. The positive of that was we got to see the JV girls play."
One of those junior varsity players was Elle Ruegg, who was called up for several games. Chubbock said the experience she gained will likely pay off when next year's season starts.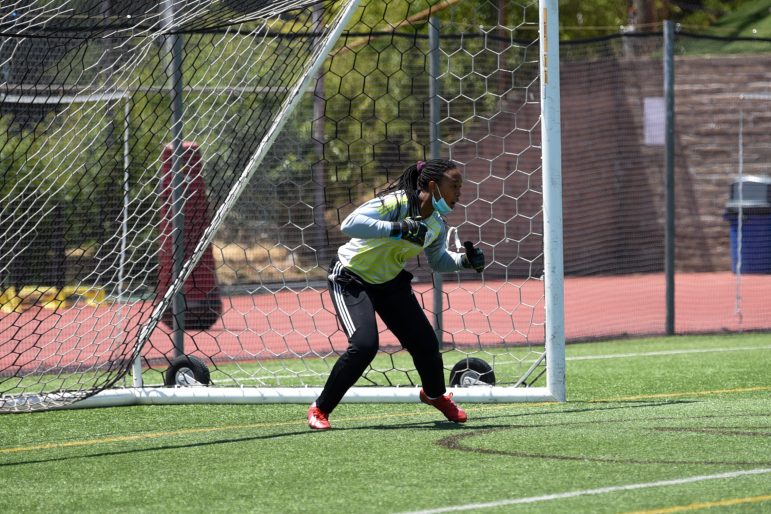 On May 20, Piedmont beat Alameda on the road, 2-1. Goalkeeper Morgan Hunt had a standout performance.
"Morgan probably had her game of the season in that one," Chubbock said. "Eight good saves."
Hailey Marshburn and Nina Goldberg had the goals for the Highlanders.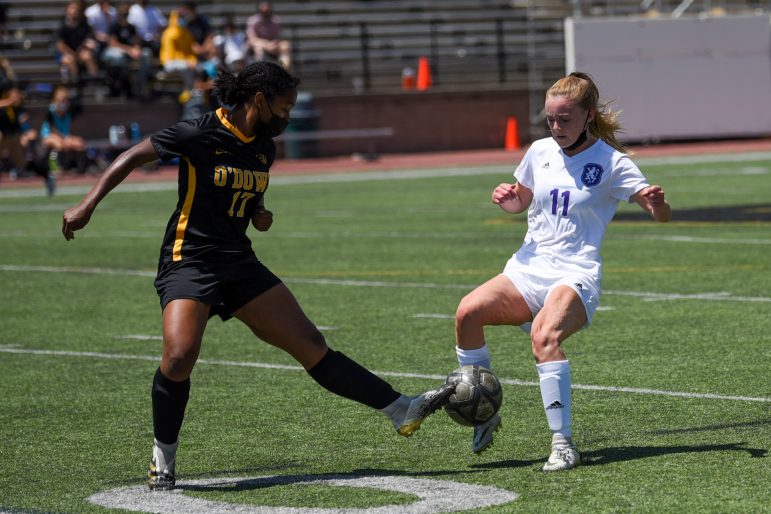 Next came another Saturday game, a 2-0 loss at powerful Bishop O'Dowd on May 22. Audrey Harmon was brought up from junior varsity and asked to mark Katie Senn, one of the best players in the area.
"We told her whenever Katie gets the ball, be her shadow," Chubbock said.
He added that the Dragons' standout Stephanie Smith came on late, and once she took the field, the game changed.
"O'Dowd is strong," he said. "It's a fun game to play."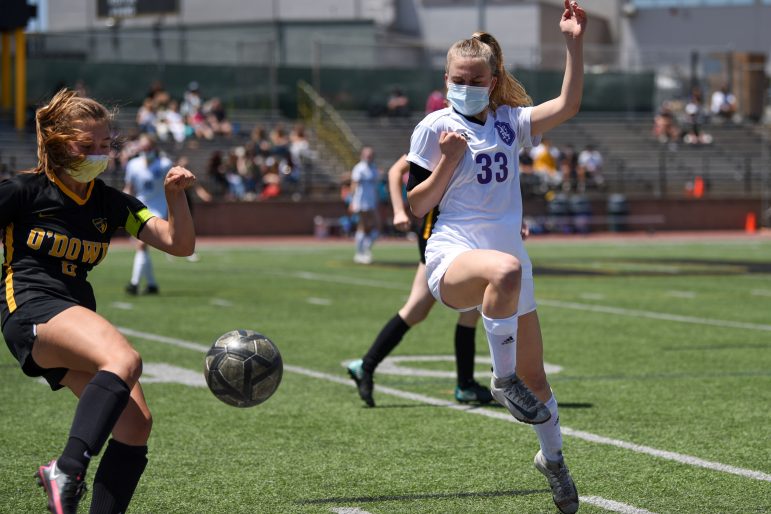 Piedmont hosted Alameda on May 25 and lost, 2-0. The Highlanders concluded their home season on June 1, falling to San Leandro, 3-0. Chubbock said the team was "sleepy" in the first half, but played much better in the second half after changing some things up. It was also senior night.
The season closed at Castro Valley with the 2-1 loss. Goldberg had the goal for the Highlanders, who again played much better in the second half.
"We only graduate four seniors, we're a young team and I'm excited for next season," Chubbock said. "We tried a few different things. We didn't really get a chance to practice much. We could have practiced more but then the girls would have been dead. We tried to pace ourselves through the year."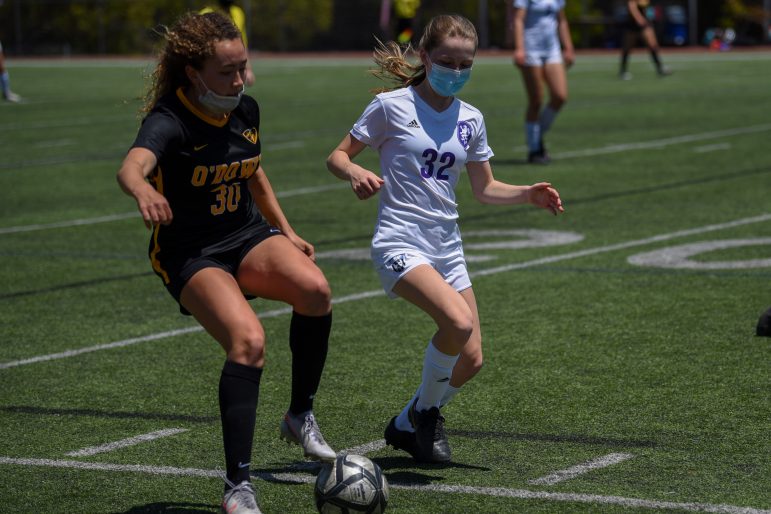 Chubbock said the team would have liked to have won a couple more games, but that the pressure was lessened due to the pandemic schedule. There were no North Coast Section playoffs.
"This is almost a little bit of a preseason," he said. "We tried to see different things. This was probably the first time for a high school season where there was less pressure. We didn't have to worry about qualifying for NCS, we didn't have to worry about trying to win the league. We tried to make sure it was a positive experience. If you ask me whether or not we had a successful season based on that, I would say it was."
Photos by Todd Marshburn