The table in the lobby outside the Piedmont High School gymnasium was covered with pictures of Nakilah Johnson on the evening of June 4. There were also pictures taped up all over the walls of the gym. Coach Bryan Gardere presented her with a framed jersey.
It pays to be the only senior on a team.
The Highlanders honored their lone senior and then went out and beat Bishop O'Dowd, 67-55. It was the second win in three seasons for Piedmont over the Dragons. Prior to the 2019 victory, O'Dowd hadn't lost a league game in 11 years.
Getting a second win and losing only one player could mean the Highlanders can truly be a rival to one of the standard-bearing programs in the East Bay.
"Next year, they should be able to win two," Johnson said of her Piedmont teammates going forward against O'Dowd. "I feel like it's more of a confidence thing, and I feel our confidence boosted today."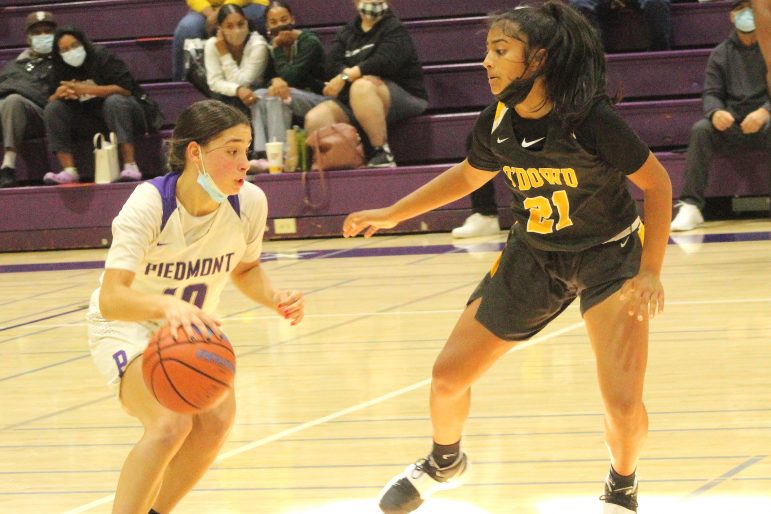 Johnson scored 10 points and grabbed eight rebounds in her final game for Piedmont. Natalia Martinez was the star, scoring 11 points in the first quarter and leading the Highlanders with 25 points.
"I just knew I had to score," Martinez said. "We lost last time to them by 11 points and I wasn't making my 3s, I wasn't making my free throws, so I knew I had to start off well."
Said Madison Hill, "If she didn't hit those three 3s in a row, we wouldn't have started off as strong. If you start off shooting well, the rest of the game, you're going to shoot well as a team."
Martinez helped the Highlanders (15-3) open a 21-9 lead in the first quarter. The Dragons, as expected, fought back and tied the score at 30-30 early in the third quarter. However, they never got the lead. One of the big reasons was Hill, who hit four 3-pointers in the game, including two right when O'Dowd looked like it was ready to take the lead.
"During practice, she has been shooting well, so I knew she was going to do well this game," Martinez said of Hill. "I knew that once I passed to her it was going in every single time."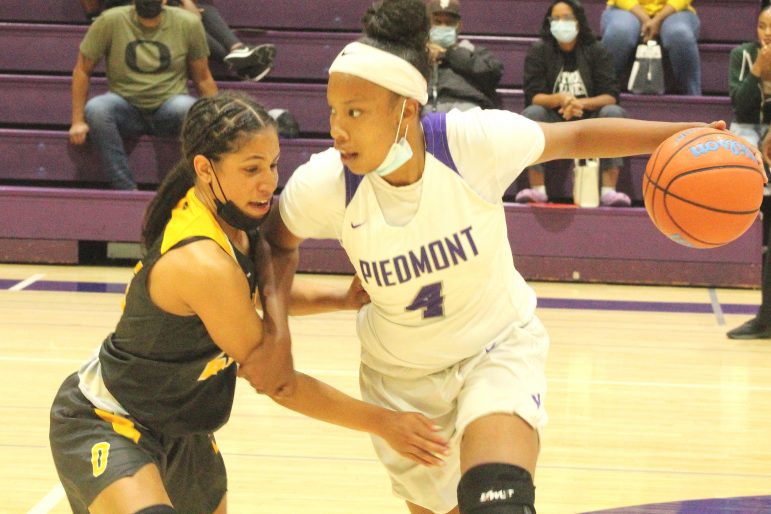 Hill finished with 14 points and eight rebounds. Trinity Zamora added 13 points and eight rebounds. O'Dowd was led by Kennedy Johnson's 32 points and eight rebounds.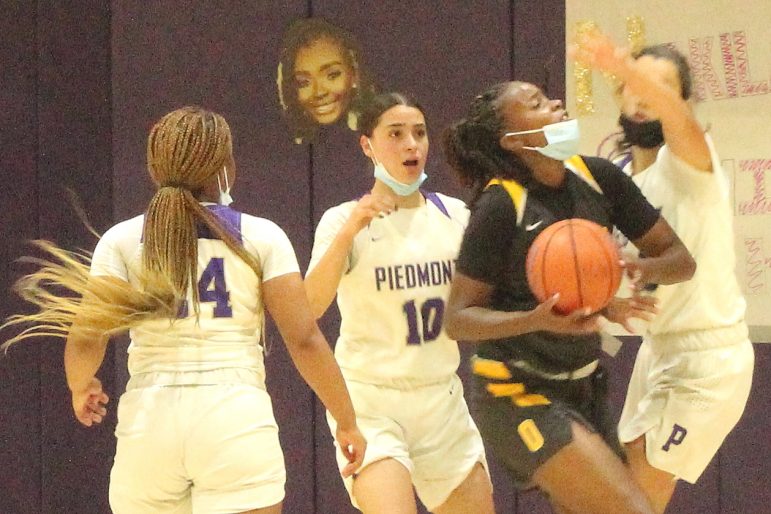 For Johnson, who will continue her career at Weber State, it was a great end to a superb career.
"It went fast," Johnson said. She then snapped her fingers. "It was like this."
She added, "I didn't think high school was going to go that fast. I don't know. It's a bittersweet moment. I'm excited to go to college, but I'm sad to leave my high school team."
On June 2, the Highlanders beat Berkeley at home, 81-38. Zamora had a triple-double with 23 points, 20 rebounds and 11 assists. Johnson had 26 points, 11 rebounds and five steals, while Martinez had 18 points and six rebounds.
Photos by Damin Esper