As Luke Harris came off the court and hugged Highlanders' coach Ben Spencer, the crowd in the Piedmont gym stood and applauded.
In front of the other bench, so did Bishop O'Dowd coach Lou Richie.
Such is the respect Harris has earned over the past few seasons with the Highlanders. Scoring more than 1,200 career points, ranking second all-time at Piedmont in scoring (according to Spencer), helping lead the program to its first North Coast Section title (last year's Division 4 championship), and earning an opportunity to continue his career at Division 3 Carleton College in Minnesota.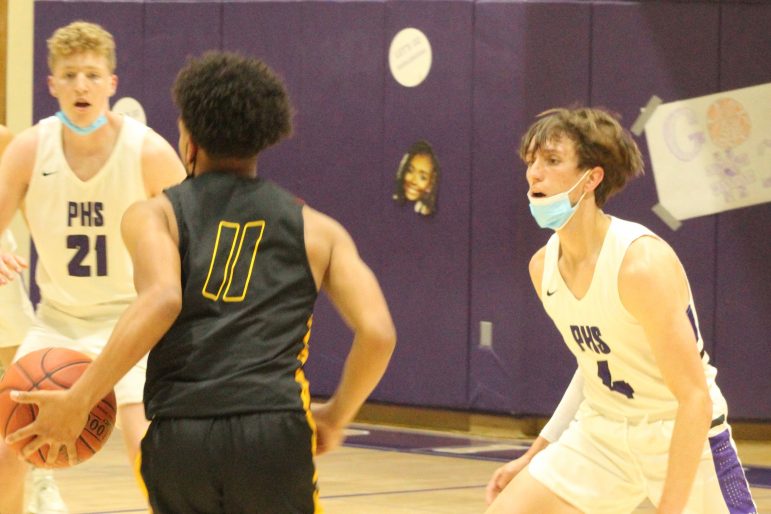 "It has been a hell of a journey," Harris said. "Ever since I came here as a freshman. I never knew I would have such a good career. Being able to make so many memories with all my friends and all of my brothers. It has just been a great experience. I wouldn't trade it for the world."
It was a bittersweet ending, however. Piedmont fell to Bishop O'Dowd, 76-70, in the final game of Harris's career. That came the day after a tough 72-71 loss to Alameda, where the Highlanders lost a late lead. Piedmont finished the year 14-5.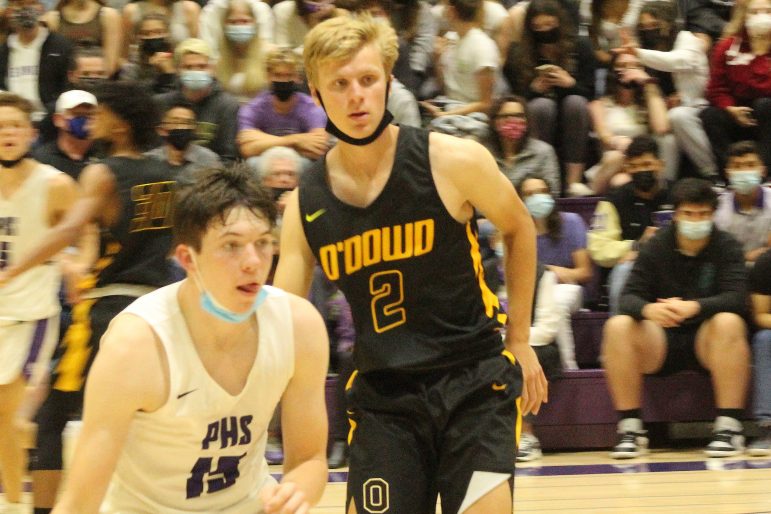 On the other hand, it was a pretty amazing year for Piedmont, considering. The basketball season was moved from the winter to the late spring thanks to the COVID-19 pandemic. When a Highlanders player tested positive, the team had to take a 10-day hiatus from practices or games. Then, once the team was cleared to play, they had games on six consecutive nights. Highlights included a win over a Dublin team then ranked in the top 5 in the Bay Area.
"No matter how good of shape you're in, no matter how talented you are, (it's) a difficult task," Spencer said. "When you're not a deep team and you're a team that likes to play fast and get out and run, and scramble around and try to get steals, eventually, that's going to take a toll on the body. But every single game, they battled. And that's all you can ask for as a coach."
Two of those games came against Bishop O'Dowd, and having to end that stretch against a team that played 14 players is a little much. The Highlanders had three consistent scorers all year – Harris, his brother A.J., and Jojo Murphy.
"I'm still trying to figure out my starting five and my six-man rotation," Spencer joked after the game.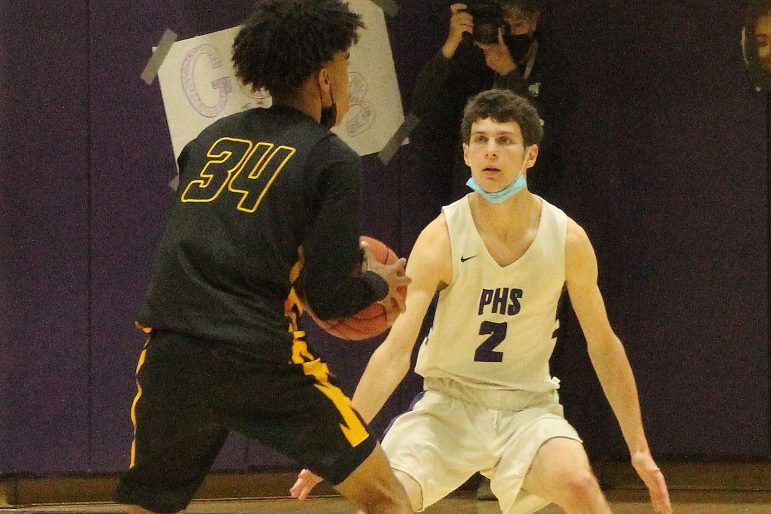 Murphy scored 27 against the Dragons. Luke Harris had 18 and A.J. Harris, coming off the bench to allow the other seniors to start, contributed 12 points and nine rebounds.
Piedmont was killed on the boards overall, however, outrebounded 49-20.
The night before, the Highlanders lost a late lead at Alameda. Spencer said he drove around all night after the loss to get it out of his system.
A.J. Harris had 21 points and Murphy and Luke Harris each had 20.
On June 2, Piedmont beat visiting Berkeley, 81-61. A.J. Harris led the way with 23 points. Luke Harris had 21 and Murphy had 15 points and seven assists. Parker Terrill added nine points.
Photos by Damin Esper