The Highlanders continued their strong season with a 60-57 win at home against San Leandro on May 28.
Freshman Natalia Martinez led the way with 19 points. Nakilah Johnson had 16 points and Trinity Zamora added 13. Zamora was dominant on the boards with 20 rebounds, and also handed out six assists. Johnson and Martinez each had eight rebounds.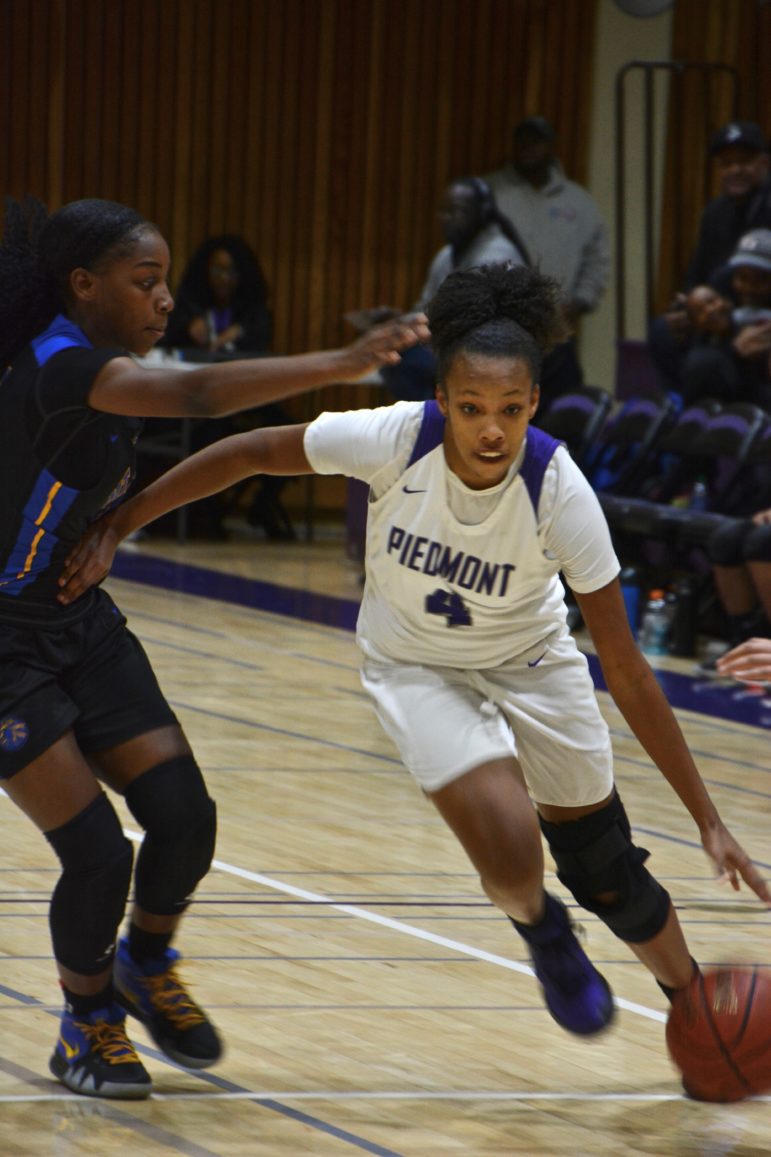 Piedmont jumped out in front by as much as 18 in the first half. However, the Pirates rallied back in the third quarter. Martinez scored 11 of her points in the final period, including the game-icing free throws. Coach Bryan Gardere said that Maddie Hill and Brie Sotelo contributed big time on defense.
Tovale Tupouata had 20 points for San Leandro, while Jayonnah Carter added 15.
The next night, the Highlanders dropped a tight non-league game in overtime at Marin Catholic, 41-40. Piedmont had beaten the Wildcats earlier this season, 49-44 at home.
Marin Catholic's Schuyler Kallmeyer made two free throws in overtime for the winning points. They were the only two points for the Wildcats in the extra period. Piedmont missed three of four free throws in overtime.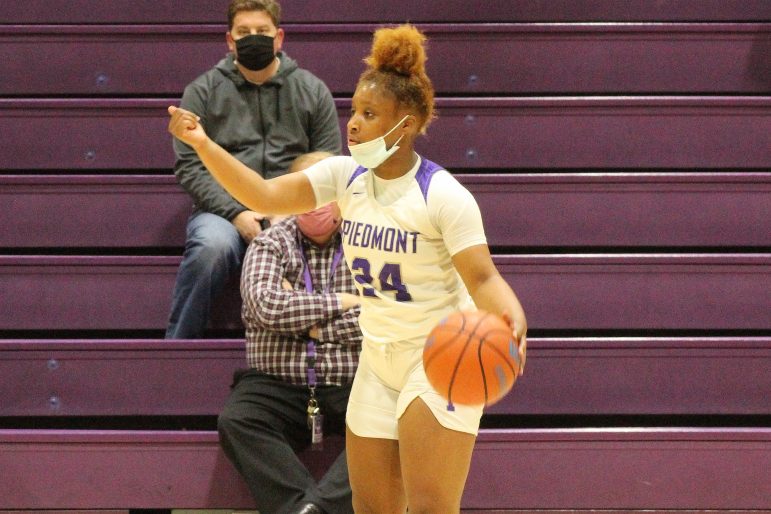 Johnson scored 11 points to lead the Highlanders. Martinez scored 10 and Zamora added nine.
"It was a tough one," Gardere said. "(We) had several chances to win the game."
He said it was the free throw line and turnovers that did Piedmont in.
"Girls played hard," he added.
The Highlanders are now 13-3 overall, and 6-2 in West Alameda County Conference Foothill Division play.
In earlier games, the Highlanders fell at Bishop O'Dowd, 60-49, on May 26. Zamora led Piedmont with 23 points and Martinez added 12. However, the Dragons were able to limit Johnson to six points.
O'Dowd built a 27-21 lead at halftime and kept control of the game thereafter. Kennedy Johnson led the Dragons with 15 points and Emma Mathai contributed 12.
On May 22, Piedmont beat visiting Oakland Tech, 73-67. Zamora had 16 points and 22 rebounds. Johnson had 28 points and 12 rebounds, while Martinez scored 20. Maddie Hill iced the game with two free throws.
On May 21, the Highlanders hammered Alameda at home, 66-17. Zamora pulled down 17 rebounds to go along with nine assists and eight points. Johnson scored 27 points and grabbed 12 rebounds and added five steals. Martinez scored 16 and Aniya Perine added eight point and four rebounds.