With its 45th lineup, Frameline — billed as the world's largest LGBTQ film festival — knocks it out of the Bay Area ballpark.
From Thursday's Concord drive-in screening of the music documentary "Fanny: The Right to Rock" to a clutch of in-theater screenings and a cluster of drive-in ones, there's much to sift through in its 50+ feature program.
Chief amongst them are two massive outdoor screenings at San Francisco's Oracle Park this Friday and Saturday. In honor of the first part of Frameline, Pass the Remote gets off the couch and sets the remote aside and then makes a pitch for going to the ballpark and the drive-in for the fest's first week of events.
The following week we're back on the couch and scouring the virtual and in-theater offerings and plucking out the ones with Bay Area ties.
For the entire lineup and ticket info, visit https://www.frameline.org/festival.
---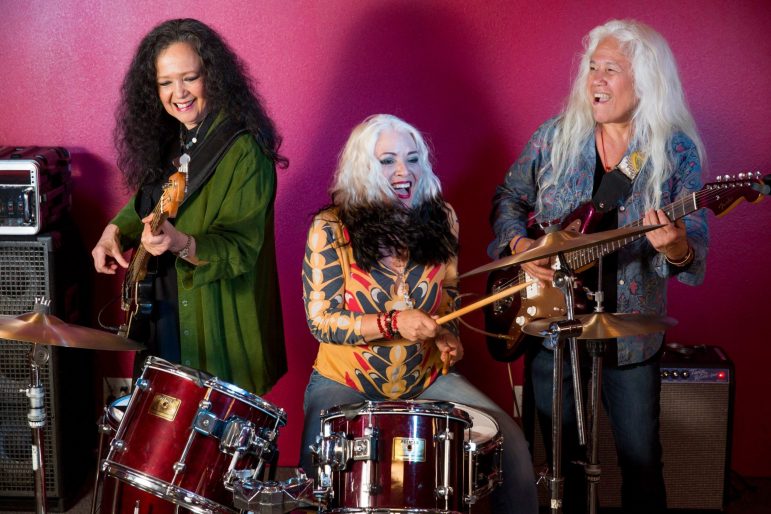 "Fanny: The Right to Rock": What many in the music world consider the first major all-female rock band within the record label system, Fanny bucked and rebelled against the sexist, male-dominant system simply by existing.
Director Bobbi Jo Hart shines a light on the evolution of this mid-'70s band, from their Filipina roots in Sacramento and on to the emotional making of their reunion album. Mostly comprised of interviews with band members and musician admirers, "Fanny: The Right to Rock" covers a lot of fertile, pertinent terrain — from ageism to homophobia.
Whether you see it Thursday at Solano West Wind drive-in or virtually through Frameline's streaming platform, you'll love it and the girls who continue to rock in their 60s. (9 p.m. drive-in screening: https://www.frameline.org/festival/film-guide/fanny-the-right-to-rock-(drive-in) and available to stream June 17 to June 27: https://www.frameline.org/festival/film-guide/fanny-the-right-to-rock-(streaming))
---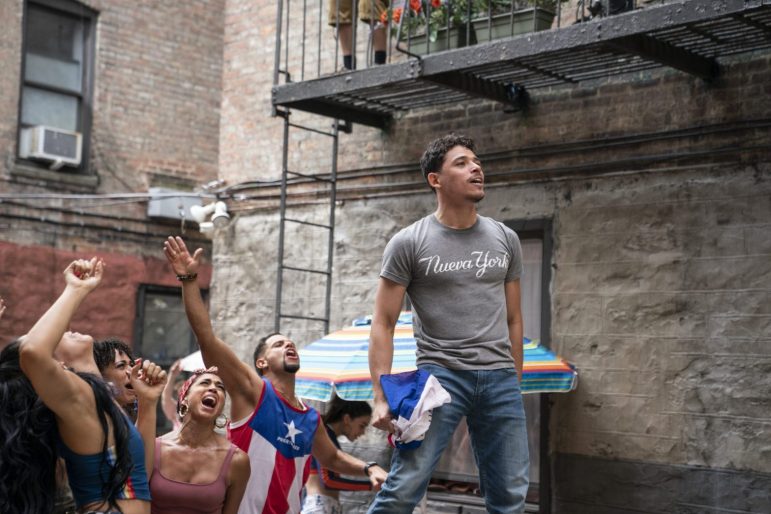 "In the Heights": If ever there were a movie you'd want to give a big hug after watching, Jon M. Chu's soul-soaring cinematic adaptation of Lin-Manuel Miranda and Quiara Alegría Hudes' Tony winner would be it. Choreographed, acted and sung to perfection, the Palo Alto-born Chu follows up his ground-shaking "Crazy Rich Asians" with this lightning in a bottle.
"Hamilton" star Anthony Ramos lights up the screen as Usnavi, who was born in the Dominican Republic and is thinking about leaving his Washington Heights neighborhood to return "home." But "home" is where your community and your support system exists, and isn't just a geographic location. Through song, dance and emotion, "Heights" gives us not only a mostly Latinx cast — a rarity in a major Hollywood production, let alone a musical — but also a musical that celebrates the Latinx experience and how it has shaped and made communities thrive.
It's a must-see on the big screen, and then worth repeating in the comforts of your home. (6:30 p.m. Friday at Oracle Park: https://frameline.org/festival/film-guide/in-the-heights; available Thursday on HBO Max and in Bay Area theaters)
---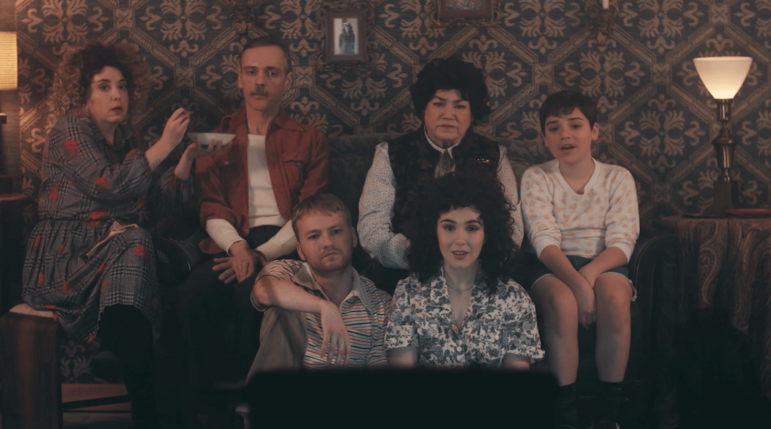 "Potato Dreams of America": A Huffington Post essay that was written by "Potato" screenwriter/director Wes Hurley propelled the Russian-born filmmaker to further explore his own immigrant story in the short documentary, "Little Potato," and then expand on it.
The result, while definitely low-budget, is a delightful comedic plunge into young Potato coming to America with his mom, a mail-order bride, and growing up to realize he's gay. Leapfrogging from the lighthearted (his adult sexual encounters) to the uncomfortable (a stepdad's intolerance born out of fear), "Potato" is a sweetheart of a tribute to sons and mothers who stick by each other through the tough times and love unconditionally.
(9 p.m. June 15 screening at San Francisco's Fort Mason Flix: https://www.frameline.org/festival/film-guide/potato-dreams-of-america-(drive-in); available to stream June 17 to June 27: https://www.frameline.org/festival/film-guide/potato-dreams-of-america-(streaming))
---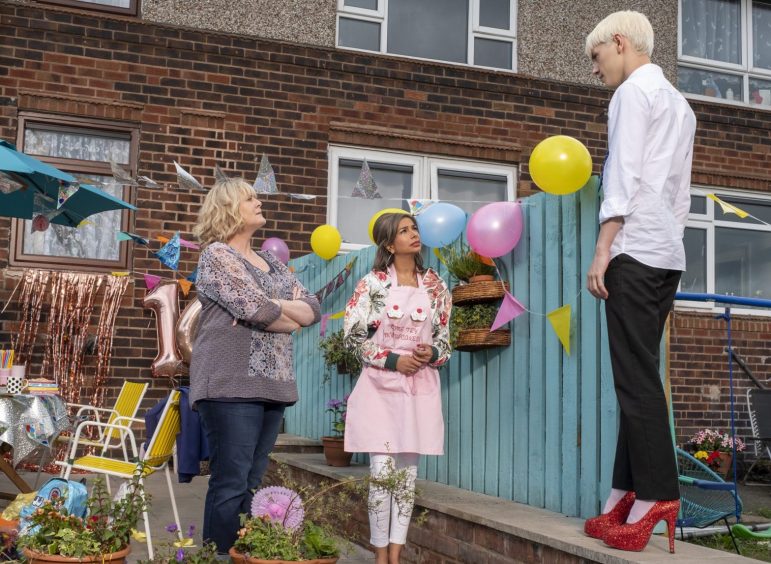 "Everybody's Talking About Jamie": Although Amazon Prime didn't make screeners available for preview, this is without a doubt one of the hottest tickets in the entire program. Based on the award-winning London musical hit, it stars Max Harwood in his first feature role as a 16-year-old whose ultimate dream is to become a drag queen.
With the help of a supportive community, Jamie stares down naysayers and bullies to try to make it happen. Originally a Disney production, it was delayed due to the pandemic and then sold to Amazon Prime. Kudos to them for picking it up. The trailer looks amazing.
If you don't get a ticket to the ballpark screening, you'll have to wait till Sept. 17 to watch it on Prime, since Frameline is not streaming it later. (6:30 p.m. Saturday, Oracle Park: https://www.frameline.org/festival/film-guide/everybodyand8217s-talking-about-jamie)
---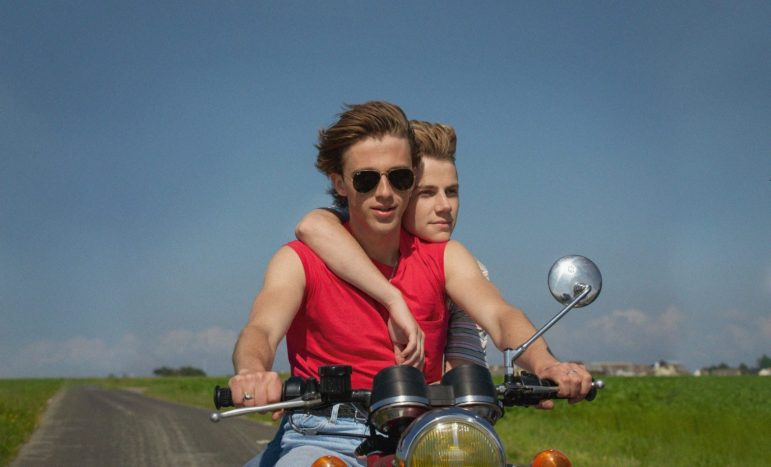 "Summer of 85": Though he's only 53, talented French filmmaker François Ozon has made more than 40 features and shorts. That's a staggering amount, and what's all that more remarkable about the output is that, whenever his name is attached, it ensures that quality ensues.
His latest, a gay summer romance that's sensual and moody, doesn't rank as one of his best, but it's still quite good. Based on Aidan Chambers' YA novel "Dance on My Grave," it does a marvelous job of showing the passion of first love as Alexis (Félix Lefebvre) becomes smitten with the gallant and handsome David (Benjamin Voisin) after he comes to his rescue when a sailboat capsizes. Ozon and his cast do an excellent job of conveying that unquenchable ache of first love. As in all Ozon, details from the era send us back to another time.
("Summer" screens June 16 only at the Fort Mason Flix drive-in but will be released June 18 at the Embarcadero in San Francisco and the Shattuck in Berkeley: https://www.frameline.org/festival/film-guide/summer-of-85)